Data and technology is the future of sustainable fashion. Craig Crawford IT guru and digital strategy expert, explains why.
Sustainability is the buzz word on everyone's lips yet the world is still polarised on how to approach it collectively and effectively. For the fashion and retail sector, the collective concern is focused on the immediate challenge. How to get the customer to spend again.
There are signs that post-COVID, spending on fashion will bounce back, but this will come too late for many brands. It seems that customers are looking for a pick-me-up and encouragingly, for the time being, through many conversations with brands and customers, there is a willing to buy less and better.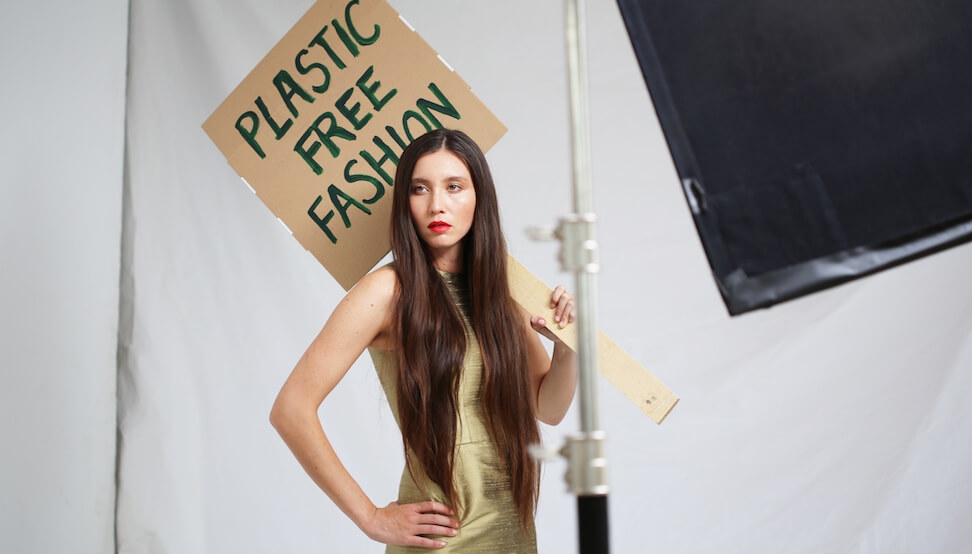 Here at Yulan Creative, we work with many sustainable brands who are striving to ride the wave of awareness around the damage done by the fashion industry. It takes effort and dedication but we believe that integrity and sustainability are at the heart of the brands of tomorrow.
In my series of live webinars, I covered some challenging questions. Has the pandemic put the fashion industry's momentum on sustainability in reverse and how can technology help in our drive for a more sustainable fashion future?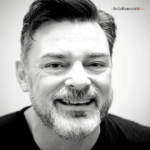 I posed that question to Craig Crawford, founder of CrawfordIT, who joined the webinar as a panellist. Here are his insights on why data and technology is the future of sustainable fashion.
JJ – Digital Fashion Week, 3D, CGI. What's the future of fashion and technology?
CC – Well I think it's happening now. The thing to remember is that the longest lead time to creating anything digital is having a physical prototype first. Then we have to photograph it and post-produce it and then we make it digital. So we're at a very exciting time now where we can create things digitally, still based on physical elements. Whether it's raw materials, trims, patterns etc. Technology is coming together in such a way that these things are completely realistic.
JJ – In my last piece with Daniela Agnelli, we talked about the CGI cover of Vogue Taiwan. It was amazing.
CC – It looks easy but, it's not as simple as pushing a button. I spend more of my time and more of my 25 years in my career explaining to people that you don't just push a button and a system generates something. These projects are carefully planned and require engineers. That said we are finding more and more technologies improving so that we can do some of these things more easily and affordably. And the consumers can participate too.
JJ –
If there is digital transformation to make fashion more sustainable and accountable, what would it be?
CC – There's no one silver bullet for success. Digital means discovery, and as a result of that digital also means data. If we start the digital journey as early as possible each season, it means from the onset, we gather data. That means right from the start of the season, putting our concepts together putting our fabric plans together, putting our finished goods range plans together, and right through the design and prototyping process right through to launch.
And we continue then to tie that data back into online behaviour, in-store behaviour, all the way through to the end of the product shelf life, we can continue to make informed decisions along every step of our fashion value chain. And that helps us meet our sustainability goals. It also helps us keep our profitability intact.
JJ – Talking about profit. Do you think the margin is set like that because intrinsically it is a wasteful process?
CC – I believe so, and it's most evident in the wholesale business model. Margins have to be so wide so it can include more and more markdowns. The margins are there so everyone along the way can make money. Direct to consumer is a simpler model, but then we wouldn't have stores.
I'm not suggesting that brick and mortar retail goes away. To Daniela's point, the experience of a fashion show, the experience of going into a beautiful store or retailer, is vital. We still all want to touch and feel. 
JJ –
So data is the key?
CC – Yes. Setting up data milestones. That means that when changes are made, designers or merchandisers often don't have the information at hand to understand in real-time what the changes mean. And so when we maintain this data at the source, we capture data at the moment, we're able to make better and more informed decisions around both raw material and finished goods.
JJ – And, therefore, the process itself is changed?
CC – For the fashion industry the key is to analyse the process, edit and be comfortable with it, and start to key data milestones in. Only then can you look at pricing models differently. That said, the reality is, if we're making the right product. Then we shouldn't have to build in so much waste in the first place.
JJ – That's down to planning better?
CC – Well there so many different range planning and PLM (product lifecycle management) tools now available. They are improving fast. For example, Swatch Book is an example of a digital raw material application that can be moved into the virtual space. Up to now, PLM systems have been considered arduous and heavy with data entry and therefore people hate them and try not to use them. Therefore the quality of data is not maintained.
JJ – What's on the horizon? 
CC – We're at an exciting point in time now where COVID-19 has revolutionised our use of technology and of smartphones. That's pushed providers like Centrex to the fore. They created a suite of apps that allow designers to capture inspiration at the moment and marry that back to the range of plan. And you don't have to have a big robust PLM system to do that. And so it's an exciting time, there's no one silver bullet but the data that's there allows us to make better decisions. Data and technology is the future of sustainable fashion. 
This is only an excerpt from #thefashionswitchlive interview with Craig Crawford, IT strategist and the other guests including Marina Spadafora, sustainability activist and author, Daniela Agnelli fashion editor of Vogue Poland. If you'd like to hear the whole interview then do contact us and we can send you the link to the recording.
Are you a retailer or brand looking for help to move your business online? We can help you with your digital strategy, help you navigate the chaos and create your post corona plan then contact us today.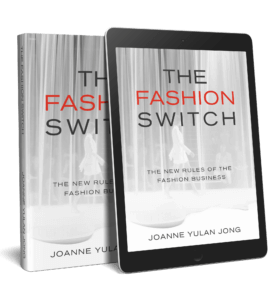 Joanne Yulan Jong a Creative Strategist, Fashion Writer, and Author of the bestselling book THE FASHION SWITCH 'The new rules of the fashion business'. She has been invited to be a regular columnist for WWD magazine.