RETHINK RESHAPE REBUILD
Join #thefashionswitch
live

with Joanne Yulan Jong for a FREE 1-hour live author webinar and Q&A every other Friday 3 pm GMT+1 (British Summer Time)
This current crisis is the catalyst that will trigger a completely different era of thinking. We will see a whole new attitude to fashion and lifestyle. We will come out the other side thinking very carefully about what's important. Renting, preloved, recycled, up-cycling, sustainable and circular by design will all become mainstream concepts. Brands without integrity without a reason to be will be forgotten.
As a fashion futurist and adamant supporter of ethical fashion and lifestyle businesses, I'm passionate that you don't lose heart in this very challenging moment. If you have not read my book, then, in summary, it's a handbook for fashion, lifestyle and retail business leaders and entrepreneurs looking to navigate the digital chaos and stand out. Yet, this current global human and financial catastrophe has thrown all your hard efforts to build a brand with integrity out of the window. All businesses and individuals are all facing challenges that we could never have imagined. We've all now switched to survival mode.
I believe there is always a positive to any crisis. Difficulty makes us all more creative and resourceful. This, we now know, is an unprecedented moment and we all need to pull our thinking together and come up. This moment will pass. How we redesign our future is up to us.
Each week, I will select and read a key section/topic from my book, share my thoughts on how things will change and open the session to an open discussion. I'd like to invite anyone who's a retail fashion or lifestyle business owner in our network to join our free live fashion community discussion and Q&A webinar.
We can and we will do it better
So – if you are a fashion leader thinking – what happens now? If you are looking to discuss your biggest challenges, share your stories and get community feedback then join us on Fridays. Check the agenda below and book your place. I look forward to seeing you then. Stay safe.
The third chapter in my book is around innovation and why R&D has become the core of successful fashion and luxury businesses. At this historic moment we are seeing innovations that are now saving lives. Fashion manufacturers producing masks and personal protection apparel. We are seeing others switch to produce ventilators. Scientists globally are urgently trying to develop a vaccine. We now see that agility is there and innovation is possible.
Join me and my guest Alessia Gotti, sustainable textile expert and founder of AG// Textile Studio, for an overview of my third chapter on Innovation, and my panel of experts to discuss why mindset is the key to a successful business and indeed can even save lives. Will the fashion industry take this as an example of what can happen if we collectively work together especially when it comes to delivering sustainability.
The fourth chapter in my book is around gaining the trust of customers and why delivering consistently on your promise is the key to building brand fans. More than ever we are relying on clear and truthful communication. We are seeing jargon disappear.
Join me for an overview of my fourth chapter on the importance of building trust in your brand's community. Discuss how, during this extraordinary period of lockdown and isolation, through digital channels and communication we can still communicate value and build trust.
The fifth chapter in my book is around finance and "numbers" and how businesses have restructured business models following the impact of digital and shift to online business and DTC.
Sadly the corona crisis has brought forward the inevitable for many businesses that had not pivoted fast enough in challenging times. It's also heartbreaking for those who had worked so hard, only to find their efforts stopped in their tracks. Yet, China is already starting to get back to work. They are over the peak and are already setting their minds to recovery mode. We will be there too soon.
Join me for an overview of my fifth chapter on leading business and being bold to take action to be bold and do things differently. Join the discussion of how we can find opportunity in this unique moment. A moment where we can choose how to restructure a better fashion industry.
TESTIMONIALS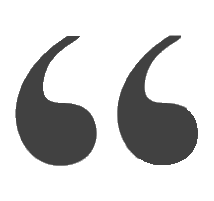 When I founded Orlebar Brown I had no experience of fashion. People were very generous with their advice, but the tools available were either too simplistic or too complicated. Joanne, with her wealth of experience, explains the fashion business in a clear and succinct way including its challenges and opportunities. This is an invaluable book for anyone running a fashion business in today's world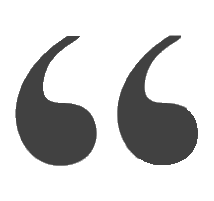 Adam Brown- Founder and Creative Director, Orlebar Brown

ABOUT US
We are a multi award-winning consultancy with 20 years of UK and international expertise dedicated to helping established and owner led fashion and lifestyle businesses to navigate and solve very real challenges. Our powerful five step fashion brand alignment principle helps you seize future opportunities, unlock your brand's hidden value and build a resilient and successful business.