FASHION BRAND
ALIGNMENT CHALLENGES
The challenges facing owner-led independent businesses are unique. They are caught between the well-known brands with unlimited budgets for digital marketing strategies and young up and coming unknown brands that are just far more digitally savvy and agile. With so much competition it's not uncommon to feel like you are just missing that piece of the puzzle; that key that will take you and your business to the next level, build that traction and get your brand seen. The Align Principle will help get you back to being creative rather than firefighting.
You are not alone, and you have come to the right place. We solve these very challenges through a powerful 5 step fashion brand alignment method to help you navigate through this challenging yet exciting time, seize future opportunities and unlock your brand's hidden value.
ALIGN PRINCIPLE

THE PROGRAMME
The ALIGN programme is a unique six-month accelerator programme that is designed for ambitious fashion business owners looking for support and industry expertise to grow, scale or pivot their business to become a known and respected brand. It fast tracks you to the insights critical to building the framework of a long-lasting, strategic fashion business, by applying each of the steps of the method through a blend of training and exercises. We support you all the way with high-quality, individualised expert feedback from our team of industry experts.
BENEFITS
Raise your credibility by applying the successful key principles of fashion brand alignment to your business.
Create market cut through with a laser-focused unique brand story linked to a distinct visual language.
Transform ordinary products into the exceptional, win more customers and grow your business.
Make your business more streamlined, focused and efficient
Gain creative and strategic clarity and get back in control of your business
WHY US
We are a multi award-winning consultancy with 20 years of UK and international expertise dedicated to helping owner led businesses to navigate and solve these very real challenges. Our powerful five step fashion brand alignment principle helps you seize future opportunities, unlock your brand's hidden value and grow.
Book a FREE 15-minute session to discuss your business needs.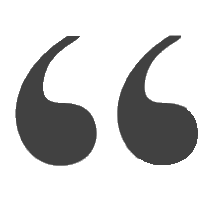 Since working through the ALIGN programme, both Helen and I have found so much more conviction and clarity. The exercises are very well designed to draw out our story and purpose in the clearest and most authentic way possible. Joanne has really helped us focus on the essence of our brand and highlight the key factors will dictate the level of our success. The real surprise has been how incredibly empowering and joyful the experience is.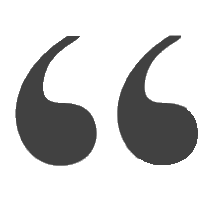 Sara Madderson - Founder and Director, Madderson London
DO YOU WANT TO KNOW MORE ABOUT ALIGN AND WORK WITH A HIGHLY EXPERIENCED FASHION CONSULTANCY THAT'S DEDICATED TO MAKE YOUR BRAND SUCCEED?