Pierre Alexis Dumas, the Artistic Director of Hermes describes his views on luxury at the China Exchange series of talks.
"The meaning of luxury and my perception of the word changes all the time. It's overused. We need new words to describe it… New words behind the idea, the achieving of a certain quality" says Pierre Alexis Dumas.
Despite the pace of fast fashion and the digital age, Hermes has continued to grow and flourish. When I heard that David Tang would be interviewing the creative director, I was quick to make sure I could attend the talk.
Hermes is a luxury brand that has always been iconic to me, ever since I saved up and bought my very first scarf when I was an art college student.
I remember it well; it was a classic deep blue with golden chain and link patterning around it. The heavy twill silk and the intricate definition of design was a wonder. I was very much in awe of the history of this French brand, much more so (sadly) than any British heritage brand.
Going into the store in Paris at just nineteen, to purchase this 'luxury' scarf was almost like a pilgrimage to a holy temple. I was totally devastated when I then lost it (it fluttered off into the wind and onto a railway line) but of course, the distinct orange box remained with me, as a sad reminder of my carelessness.
Speaking of the colour orange, during the talk a wonderful story behind the colour of the packaging emerged. Dumas explained that in 1946 as the business was growing an order of boxes could not be fulfilled as the brown colour of paper they used had run out. The production company explained that they had a big roll of orange paper instead.
"So we went with the orange and the rest is history. Indeed if you ever see any Hermes boxes in a dull brown you should collect them" says Alexis "any packaging that's not orange is pre-1946 and very collectable"
It just goes to show that sometimes we happen upon a successful formula by chance.
But, let's fast forward to the £5.3  billion turnover company of Hermes today (Forbes).
So many questions- here were the top four:
1. How has Hermes continued to expand, yet retain its luxury status?
2. Are the rarity of product and endless waiting lists for Birkin bags just a complex marketing plan?
3. What is the definition of luxury today?
4. How does a brand like Hermes approach innovation?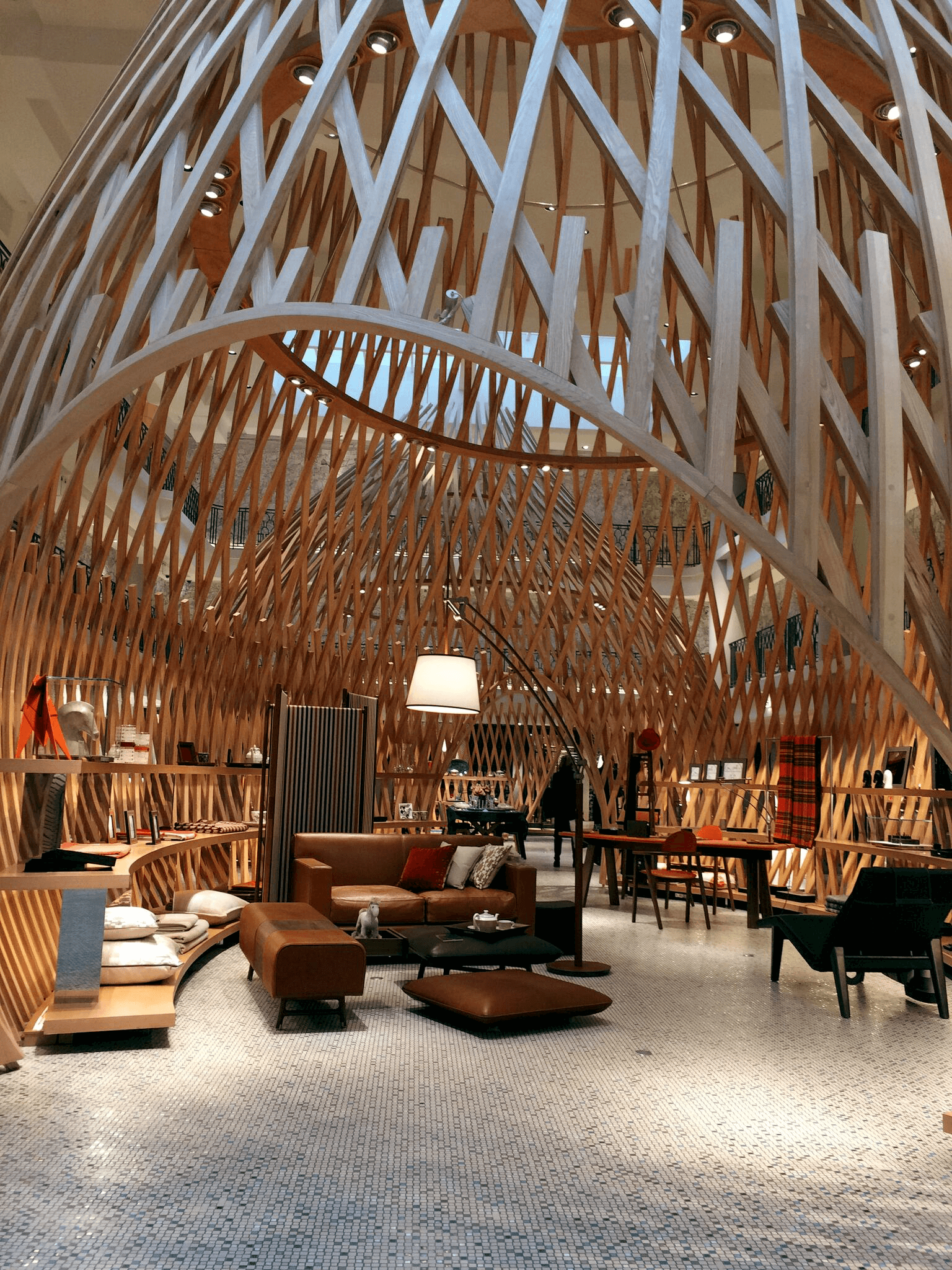 How has Hermes continued to expand, yet retain its luxury status?
Of course, this was a question that many wanted to understand.
"We believe it's about the balance of growth of the company with the product we create. We believe our creative and production process is unique. It takes two to four years to become a fully trained craftsman. What we deliver is a human touch."
This seems to be a part of what we are all seeking in the current landscape. But it's not just out of our need to create or to make something tangible with our hands. It's also a product of a shift in our society; steady full-time jobs will gradually transcend into a new way of working in the future. Many of us are now looking for more creative ways to earn a living.
This point was underlined in a recent article for the Financial Times – How artisans across the world are crafting a living.
"We hear much of the rise of the 'gig' economy or self-starters. This stands to grow further as robotised manufacturing replaces jobs, but a grassroots movement of craft-based entrepreneurs has been growing for some years."
Perhaps it's a reaction to so much choice. With so much on offer, we have become fatigued with the speed of things and are looking for something different, looking for connection and meaning. I foresee the phrase 'anti-choice' appearing in many discussions this year.
So perhaps their careful curation and artisan development play to the anti-choice movement, and the rarity of Hermes products is what makes them so desirable. Retaining their status is the reason why the business just keeps growing.
Are the rarity of product and endless waiting lists for Birkin bags just a complex marketing plan?
Some courageous soul actually did ask this question much to the amusement of David Tang who was listening attentively. Whether we chose to believe this story or not, the answer was delivered with charm.
"I don't believe in artificially creating iconic products. It's the client that makes your product and icon" came the answer. "The Birkin bag came about because it was the reaction of the client to the design- that's the creative process!" Pierre replied.
He went on to quietly explain that in 1978, all the leather goods were made by the craftsmen in the basement and shipped from there. Demand grew so quickly and they expanded and moved. He stressed that if working environments grow too large, a certain dynamic amongst the staff is lost. Therefore they are very much trying to keep up with demand, but as they wish to train the staff and keep their community healthy, they can only grow at a certain pace.
"Of course we do not artificially make waiting lists for our goods. We are purely trying to meet the demand we do not want to lose the specialness of the product".
What is the definition of luxury today?
"We human beings have always made things. I often ask myself, could it be that the object itself shapes us in some way. I ask myself, what is the impact on the person who is going to use this?"
Luxury, he explained was when you create an object or any product that is designed entirely around the customer experience. He expanded.
"The definition of luxury for a saddle-maker is making a beautiful saddle. If there is a nail pointing upwards, the rider will feel it and be uncomfortable. If there is a nail pointing downwards, the horse will be nervous. This is the definition of luxury if you're thinking about the comfort of the horse"
Indeed if the definition of luxury is a product developed solely with the customer experience in mind, then I agree. It's the thought process, the creative process and the manufacturing time collectively.
"It's the skilled creation of beauty that's being marketed here," said Kintaro Yazawa- a bespoke furniture maker from Miyazaki, Japan.
"For high-end customers, fine craft is undoubtedly an embrace of quality, but surely also represents a yearning to recover some innocence from the ruthlessly mechanised culture of global consumerism."
How does a brand like Hermes approach innovation?
Hermes – a traditional saddler company has been awarded for innovation. Isn't this traditional craft the antithesis of innovation?
Tackling innovation and constantly moving forward to grow your business poses an interesting conundrum for Hermes. Some say that they are not moving with the times and they should be collaborating more and pushing the boundaries to become edgier and appeal to a younger audience- as Louis Vuitton has done with Yayoi Kasama.
Pierre in his talk admitted it's a challenge but Hermes approach this in a unique way. He starts by asking himself as artistic director- not what is the next new thing or trend but the reverse. The market is so saturated "we innovate by asking ourselves what might disappear."
Whilst their collaboration with Apple was a great success, Pierre went on to clarify that they don't take these relationships lightly, and there was a meeting of minds, and synergy between the brands which came about through mutual friends.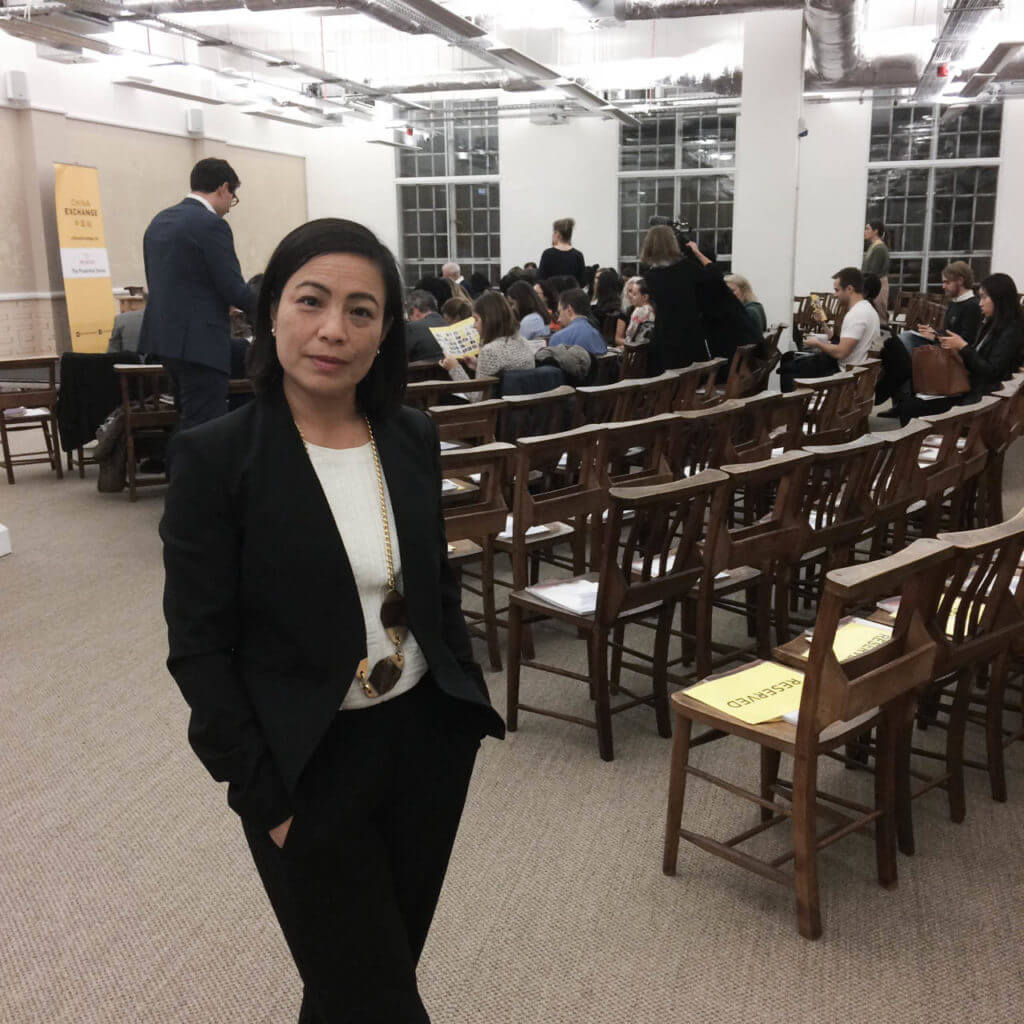 My observation of the artistic direction is that Hermes are adept at seeking out the very best talent. Be it new and innovative photographers, stylists, window retail, or using technology with a light touch. When at Le Book event I was so impressed by the work of many photographers who have collaborated with other creatives, blending digital animation, paper cutouts or groundbreaking sets. Without exception, the agents of the best would say that the recent campaign was done for Hermes.
Indeed, remembering the exhibition Wanderland at the Saatchi Gallery 2015, it was a perfect storytelling exhibition. An exhibition that seamlessly merged commerce and art. Framing the brand within a story bigger than the brand- this is what innovation looks like for 'luxury' businesses, as it brings customers on a visual journey.
So in a world where everything gets more connected, faster and cheaper, what is the real definition of luxury? And what are we really buying?
Pierre's view is that we are buying time and the human touch. And I agree wholeheartedly, there remains plenty of room for true artisans to innovate.
DEFINING LUXURY PART 2
Anna Garner former head of buying at Selfridge's and now founder of a new E-Commerce platform, The Garnered expands why she consciously avoids the word "luxury" to describe her new business.
Are you a retailer or brand looking for help to move your business online? We can help you with your digital strategy, help you navigate the chaos and get you credible and visible and grow online.  Contact us today.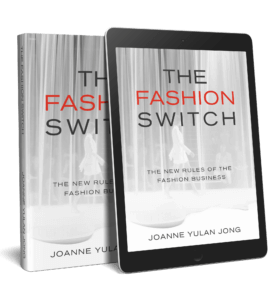 Joanne Yulan Jong a Creative Director, Fashion Writer, and Author of the bestselling book THE FASHION SWITCH 'The new rules if the fashion business'. She has been invited to be a regular columnist for WWD magazine.