From supply chain transparency to provenance and charitable outreach, Yulan Creative considers ethics in the fashion industry.
A recent study conducted by Unilever found that a third of today's consumers choose to buy from brands that exercise positive environmental or social principles. The study focused on how concerns for sustainability affect shopping habits and was conducted in 5 countries, and reached 20,000 participants.
Increasingly, today's consumers are more inclined to look beyond the label and ask the question, what makes a fashion brand ethical? The digital age has made it incredibly easy for consumers to find out whether or not a brand possesses moral credentials. All it takes is a quick Google search.
For brands to prove that they have a conscience, transparency and transformation are crucial. This point was accentuated when discussing millennial shopping habits over lunch with Grit Seymour, Creative Director of Wolford, during a recent trip to Berlin.
"Even if they (millennials) have very little disposable income, they are very conscious of what they spend it on. It's not only the look or the label they care about but the whole story. It makes them feel good that they did something responsible and sustainable, which is a huge thing in their minds. People really are asking "Am I really sure where my T-shirt has come for, has someone suffered for creating this?" I can tell you this as I work with students and they really do care."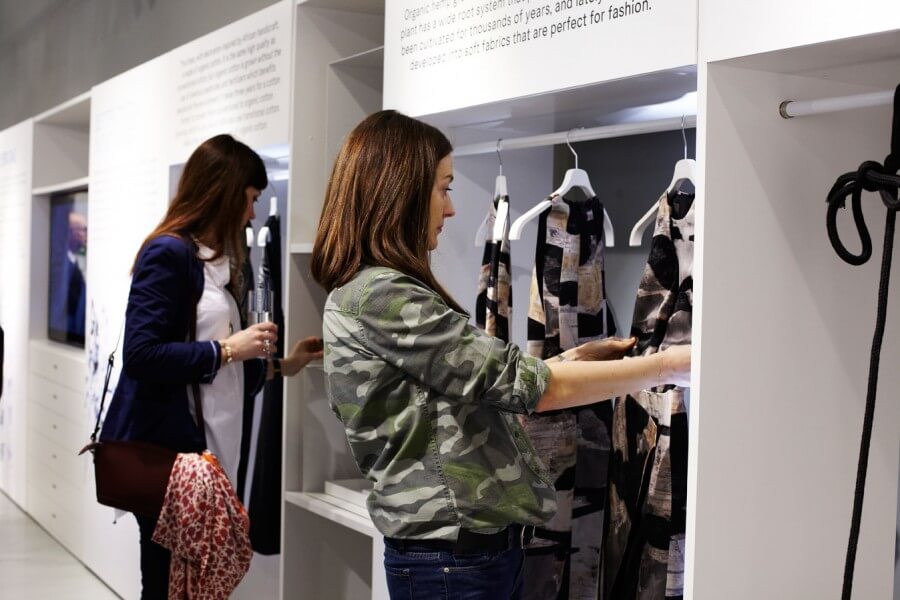 Consumers are growing wise to marketing spin
It's clear that it's become harder for retailers to hide behind woolly marketing spin. Up until now, the fashion industry has taken an opaque approach to production. To survive in the current climate, brands will have to face up to the fact that their current techniques and processes aren't as clean or ethical as they could be.
"This is an area that offers real benefits for fashion brands, whether mass-market or luxury, as all companies are under pressure to increase transparency on inputs and reveal more of the pedigree of their products" BoF- McKinsey State of Fashion 2017
Being able to demonstrate the provenance of products- the journey, the quality, the impact on people and the planet – is crucial. Those willing to accept transformation will thrive. This is no easy feat when you consider that the margin of a business can only expand if you drive prices down. From a supply chain perspective, this often means sourcing cheaper companies, cheaper fabrics and paying cheaper wages. And of course, all of this comes at a time when consumers expect more for less.
Transforming the supply chain won't happen overnight
Speaking on the complex supply chain issue, Sass Brown, Dean of the Dubai Institute of Design and Innovation said, "Change is a process. We are trying to change the direction of an industry that is the third largest in the world. That requires a major culture shift and that takes time."
The International Labour Organisation (ILO) reports that there are still an estimated 168 million victims of child labour globally. Although this has decreased from 246 million in 2000, there is still an enormous way to go. Each country has unique laws about the age and hours a child can work and even enforcing said laws is a huge challenge. The solution is collective. From NGOs and trade unions to consumers and brands, everyone has a part to play in the industry's modification.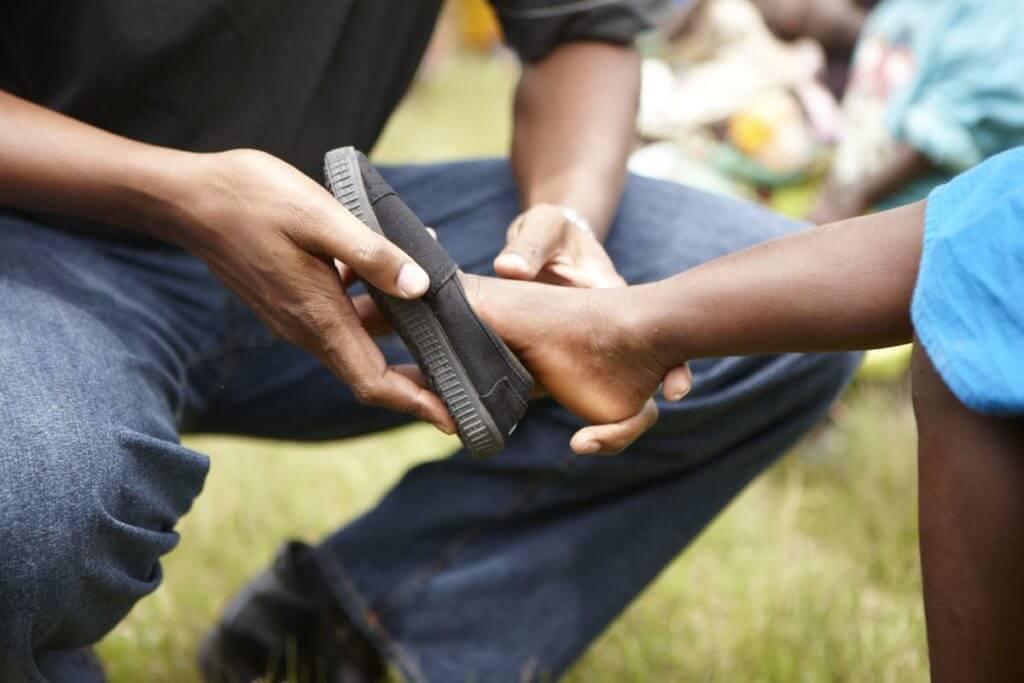 Giving back, one pair of espadrilles at a time
While retailers reassess their supply chain for more transparent, ethical solutions, another thing they can do to gain market trust is to achieve a higher purpose. Charitable outreach and corporate responsibility are not new concepts but brands that feed them into their core business model tend to be more trusted and respected.
Look at the footwear retailer, TOMS. For every pair of shoes the American company sells, they donate another to an impoverished child. It is a simple and effective model which has proved highly successful. The company launched in 2007 and by summer 2014, was valued at $625 million.
The new kid on the block taking an example from TOMS is a brand called GANDY'S. Founded back in 2012 by two brothers Rob and Paul, the brand supports the Orphans for Orphans foundation by donating 10% of their profits to help underprivileged children that were affected by the Tsunami in 2004 (Sri Lanka). It's where the two brothers tragically lost their parents. Their brand is driven by their passion to help. As a result, their feel-good brand started with flip-flops and now expanded into clothes is going from strength to strength with the opening of their flagship store in 2016.
Then you have retailers such as Lush Cosmetics who from the outset have taken an impressively bold approach to corporate responsibility. The UK beauty manufacturer is well-known for its stance against animal testing, a brand pillar that has seen the company join forces with the likes of welfare organisations, PETA and Humane Society International.
Back in 2012, the publicity stunt included restraining artist, Jacqueline Traide for 10 hours in full-view of Regent Street crowds to highlight the cruelty of animal exploitation. The artist was force-fed, had part of her head shaved and was given injections to highlight the cruel reality of animal testing. From product tote bags printed with the words, 'Fighting Animal Testing' which are displayed pride of place in-store, to the abundance of environmental groups that Lush support, their ethical stance is a priority, rather than a vehicle to sell products.
Fast forward to 2017 and how things have changed. Having a sustainable stance, or charitable element fashion is almost expected. Even high street brands such as H&M declares in their sustainability report that its clothes "look good, do good, feel good" At Inditex, they say "We strive to offer our customers safe and ethical products that are made in ways that respect the environment and broader society"
All brands are beginning to understand that there has to be a higher purpose and are looking to affiliate themselves with charities and build brand values in line with social, political and environmental issues. This transformation of attitude will take time to deliver, but it's one very welcome result of the digitalisation of fashion.
Transparency and transformation are the major players
In conclusion, it's no longer enough for a brand to claim that they manufacture organic cotton t-shirts in a low impact way- they need to demonstrate the farming and production process, interview their employees, showcase the raw materials and the provenance behind the product.
The winners will be forthcoming, the losers will remain opaque. There's nowhere to hide.
Are you a retailer or brand looking for help to move your business online? We can help you with your digital strategy, help you navigate the chaos and get you credible and visible and grow online.  Contact us today.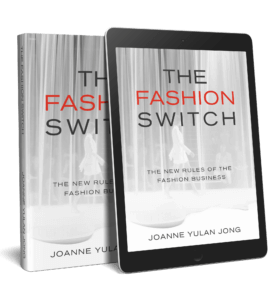 Joanne Yulan Jong a Creative Director, Fashion Writer, and Author of the bestselling book THE FASHION SWITCH 'The new rules if the fashion business'. She has been invited to be a regular columnist for WWD magazine.