WHAT WE DO
There are brands that manage to stand out. You just recognise them immediately. This does not happen organically or by chance. This distinctness, this visual language is the expert manifestation of a brand's values. It's something brands work out early on and over time, fine-tuned into something exceptional. It's a result of expert creative direction .
Furthermore, as our lives shift to digital and our attention span gets ever shorter, it has become even more important for customers to understand a brand's visual touch points in a few seconds.
Strong, recognisable and consistent visual language on all platforms is vital to the customer experience and key to a long-lasting fashion business. It's crucial that you establish and safeguard the visual integrity of your brand.
We help brands create a compelling and unique point of view through all things that relate to product development and visual communications. Our services include branding concepts, print creation and design, right through to styling and art direction of digital assets and photography.
CASE STUDY-PETIT TRIBE
Working closely with brand owner Nigerian born entrepreneur Olatoun Jolaoso, we created from concept to launch, a brand new, print-based collection of luxury children's wear 0-12 years which launched online in February 2015.
We created a collection of contemporary silhouettes more commonly seen on adults than children. The fabrics and textures and colour palettes, unusual and distinct, contrasted with the muted sophisticated branding. Inspired by the Fulani Tribes, but mixed with a truly global feel Petit Tribe's originality was soon noticed and became a huge hit with buyers and press.
WHAT WE DELIVERED
Brand Strategy / Creative direction of brand / Creative direction of website / Creative collection development / Art direction print/digital assets / Casting and art direction of photography / Team building / Contacts to press and PR network
RESULT
Within a year of launch, Petit Tribe became Smallish Magazine Design Award Best Newcomer 2015 and the first ever children's brand to win a Vogue Italy/Yoox New Talents Award 2016. We had 100% success rate of product placement with bloggers and fashion influencers who became fans of the brand. Olatoun's goal to dress Beyoncé's children was realised in 2018.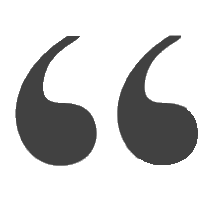 Joanne is a whirlwind of creative vision backed up with hard-nosed fashion business experience so I knew when I found her it was the perfect match for my new brand. Since early 2013, I have worked very closely with her and her team on every aspect of developing my childrenswear brand Petit Tribe, and they have delivered beautifully, all creative, including all the bespoke prints, design and art direction. Over these years I've been as impressed by her professionalism and dedication as I have with the high-level introductions that were pivotal to getting my business launched. Highly recommended.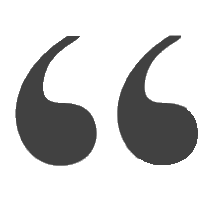 Olatoun Jolaoso - Owner and Founder, Petit Tribe