My book's title, The Fashion Switch, derives from the fundamental change that digital has had on the fashion business. For the last quarter-century, it's been firmly set on "transmit", stuck in a predictable cycle, dictating what we should wear, how we should wear it, and when. In this extraordinary age of connectivity, it's had no choice but to switch to "receive" mode. It's been forced to listen. In this blog post, find out how to build brand trust.
"Consumers align themselves with a company when they can recognize its brand promise and trust in its ability to keep that promise." – Gallup Business Journal
In the past, it was possible, to begin with, an idea or point of view. Now you have to find a niche in the market and create a solution for your customer. Aligning what you stand for with an exceptional product (or service or experience) that the customer wants, is the key to your brand's growth.
This is a unique period where we have customers from four generations with four sets of beliefs, wants, and needs. Growing your business means getting out there and engaging in their space so they can tell you how to improve. Ask questions and do surveys. Home in on your target customer and understand everything about them. Once you get them on board and they become loyal, make sure they are motivated to spread the news.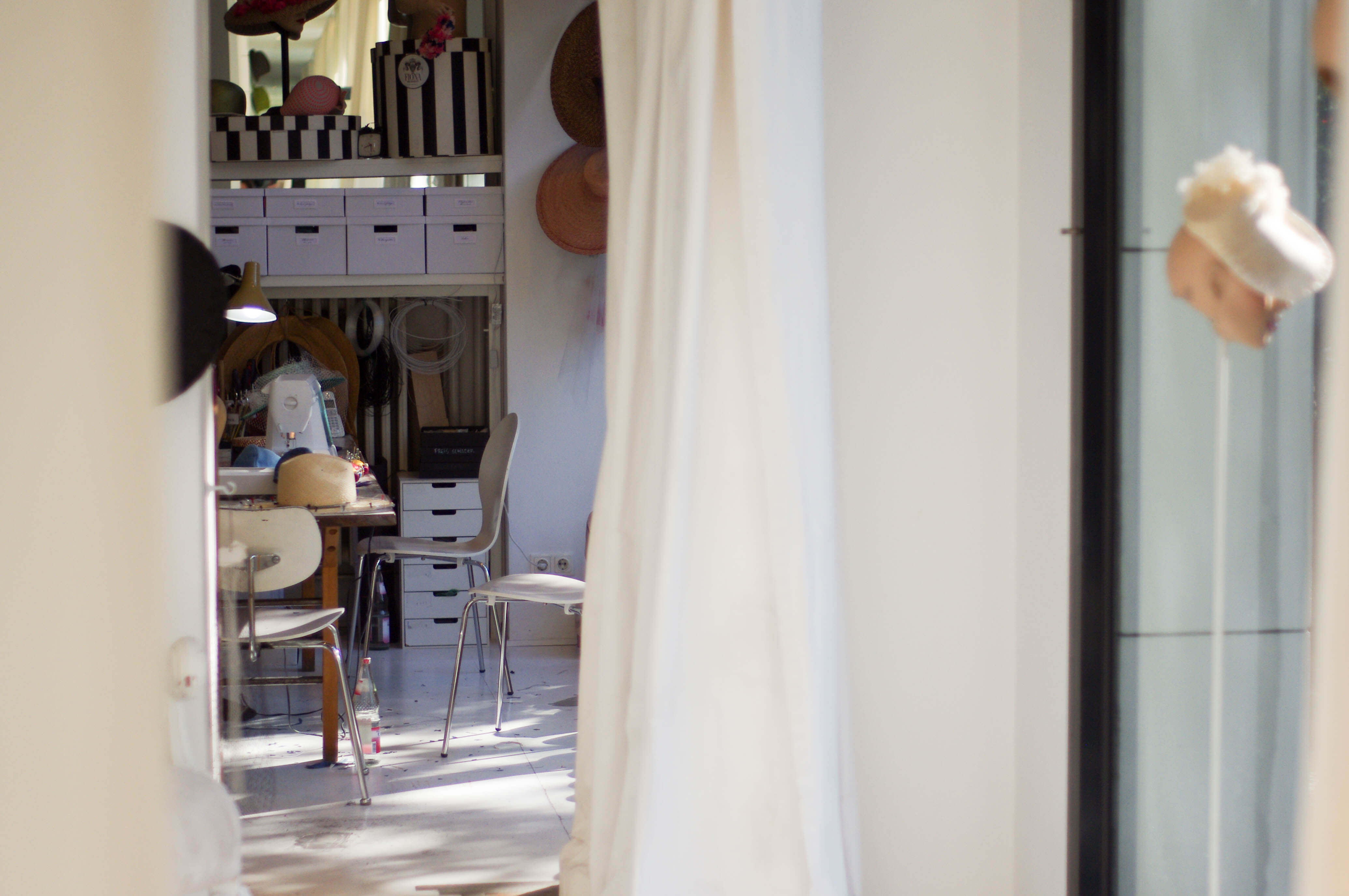 Find Solutions
It's crucial to understand that your product has a purpose and solves a problem for your customers. Whatever you design, must function in the customer's wardrobe. 
This is the complete opposite of how I was taught fashion at college. The only time we were asked to think about the customer and end-user was when an outside sponsor or company gave us as a commercial brief.
I remember being asked to design a weekend wardrobe for a particular fictional woman travelling to New York while I was at the RCA. We were asked to design what she would wear to a lunch meeting, a cocktail event, and then in the evening. When you're a 'designer' it's not cool to design for real life and initially, I hated briefs like that. The thing was I'd keep winning the competitions.
It was at that point I realised I had a knack for understanding and delivering on a brief with a clear end-game. I slowly began to understand the skill and enjoyment in that – bridging commercial and great design. For me, there has to be an end result.
That's why in those days I was obsessed with couture. No one needs couture, yet it's the ultimate form of fashion design with intent. It's created around a person and usually for a specific event and even if it's worn only once, it's served a purpose – the design was for a reason.
I asked clients to really work out what it is that they solve, and quite often they can't answer.
Take for example Armani – he created his business to solve a problem. He found tailoring, heavy and constricting to movement. How did he resolve that? He revolutionized, challenged and deconstructed tailoring, and as a result create a unique, timeless aesthetic for women and men and as a consequence, a global business that spanned more than 40 years.
Chanel did too, changing and freeing a constricted silhouette, into something practical timeless and modern. These fashion icons founded their business by finding an elegant solution to a specific problem.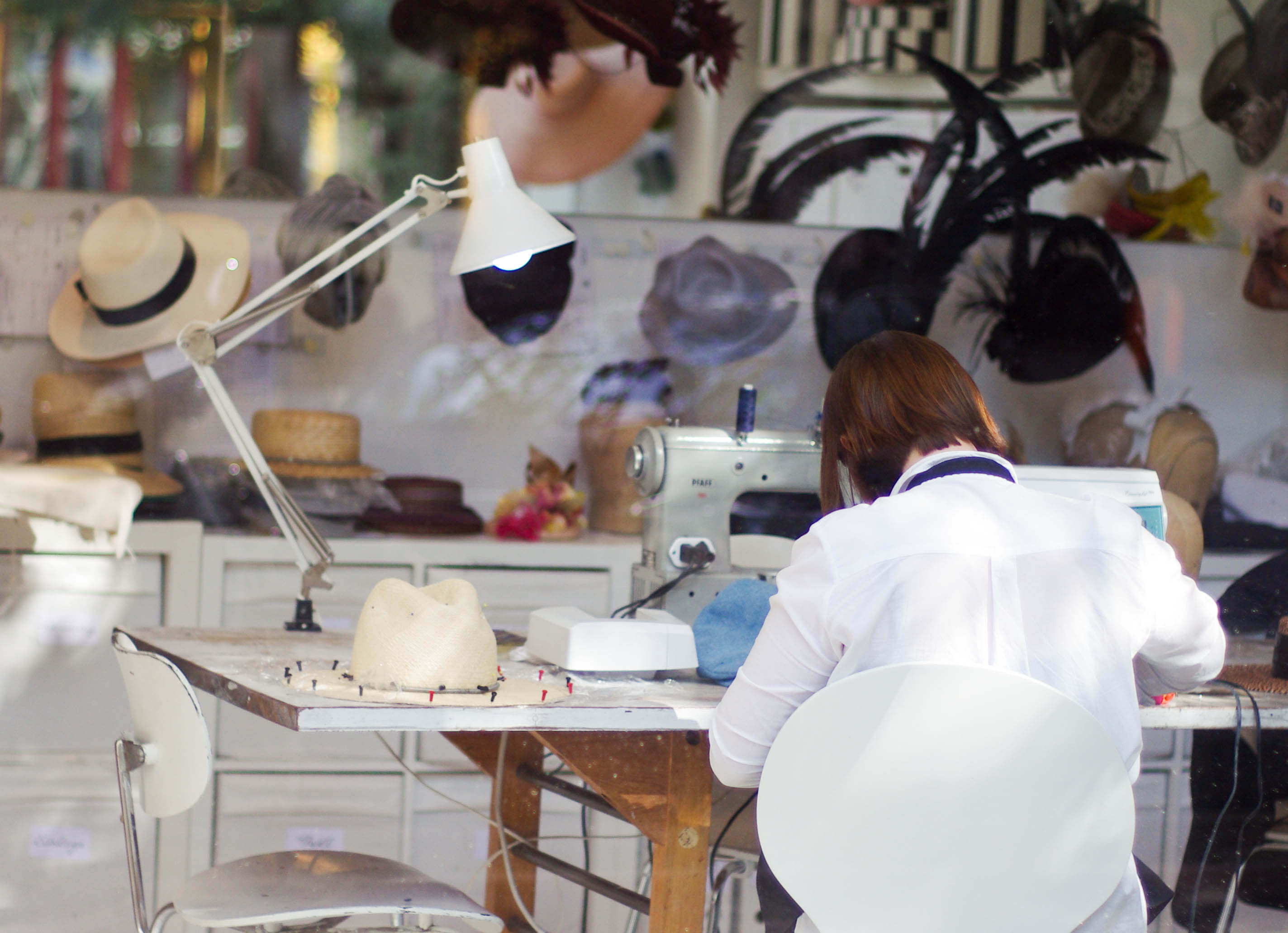 Get cosy with your customer base
We have entered an extraordinary period of interconnectivity. We are communicating almost every second of every day. We pretty much know everything about everyone in real time.
This access to data has given enormous power to the consumer, who can share views and feedback, complain, return, recommend or reject at superfast speed. It has also opened up a whole new world of opportunity for fashion businesses if handled well.
Surprisingly for wholesale fashion brands, even today, it's hard to get feedback. Every season, agents will produce a report, if they are proactive, professional and if you ask. However, this takes some time and is usually only handed over at the end of the season, by which time you've probably already designed another collection.
This is a slow process because multi-brand boutiques have to deal with so many brands, from newbies to luxury, with different barcode systems and labeling systems. It's difficult to keep track and is an ongoing nightmare. Even if they wished they could, boutiques still struggle to feedback to designers what is working in terms of sell-through in real-time. That's why brands such as this miller in Berlin, has completely transparent customer engagement. They leverage this cleverly with the workrooms and showroom, completely open to the public. They are in the business of building trust.
No wonder the fashion business is moving steadily online. Not only is it more convenient and brands have more flexibility with the margin, but the business and the customer have much more control and a direct relationship. With direct contact, you are able to nurture, curate customer experience, and respond. Fine-tune your message, get to know them.
Once they are engaged and feel that you are listening, they will then spread the word.
When customers feel they are being listened to and understood, they generally remain satisfied and loyal. One way of measuring that loyalty and satisfaction is net promoter score (NPS). NPS is a benchmark used by companies, globally, to gauge how willing a customer is to recommend a product or service. "True insight builds better business outcomes." – Bill Morgan, Cognition Research
With that being said, technology is moving fast to improve the ability to gather and read huge amounts of data. It's so sophisticated that it knows everything about demographics – personal details of what we watch, what we eat, our buying habits, even how frequently we shop. This data is there now, ready to be used for target marketing with laser precision. Fashion brands that are focused on short-term sales are missing the point. E-Commerce is a longer-term strategy.
I talked with Paula Reed fashion editor now and brand consultant.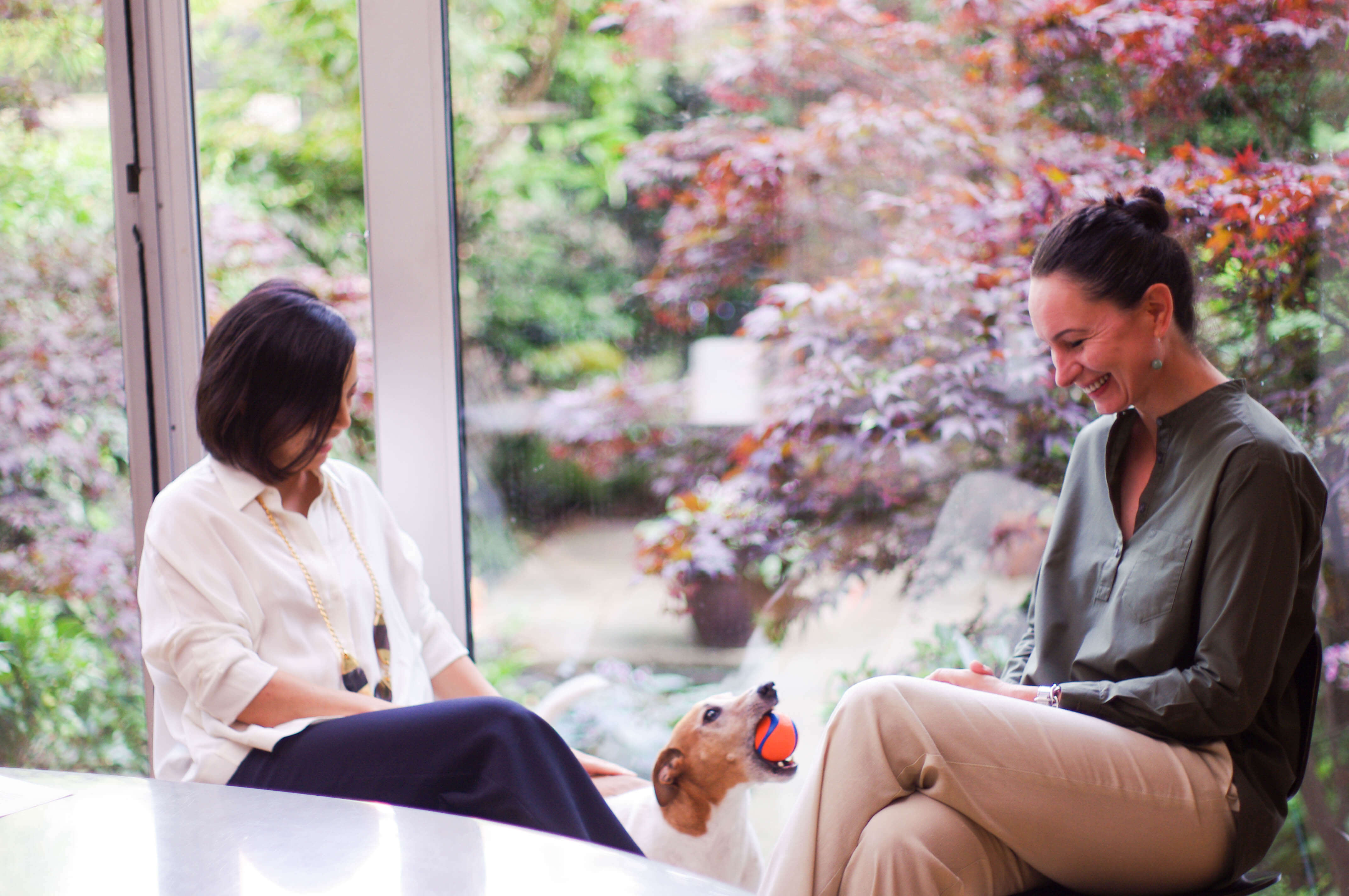 "We now have direct access to customers, so if you don't analyze that behavior and if you don't engage with your customers and if you don't try to understand who they are as real people, then the brilliant advantage of digital is kind of pointless. Pay attention to what your customers are telling you and keep your customer first, always. It's now all about the customer. And I think if you know who that customer is and you have the vision to deliver something to them, then you are off to a strong start."– Paula Reed, Fashion and Brand Consultant
The winners in the game are of course the giants who have been gathering our data for years. Look at the likes of Amazon and Google. Whatever product they chose to create and launch would succeed because they hold so much data about us. They know us better than we know ourselves.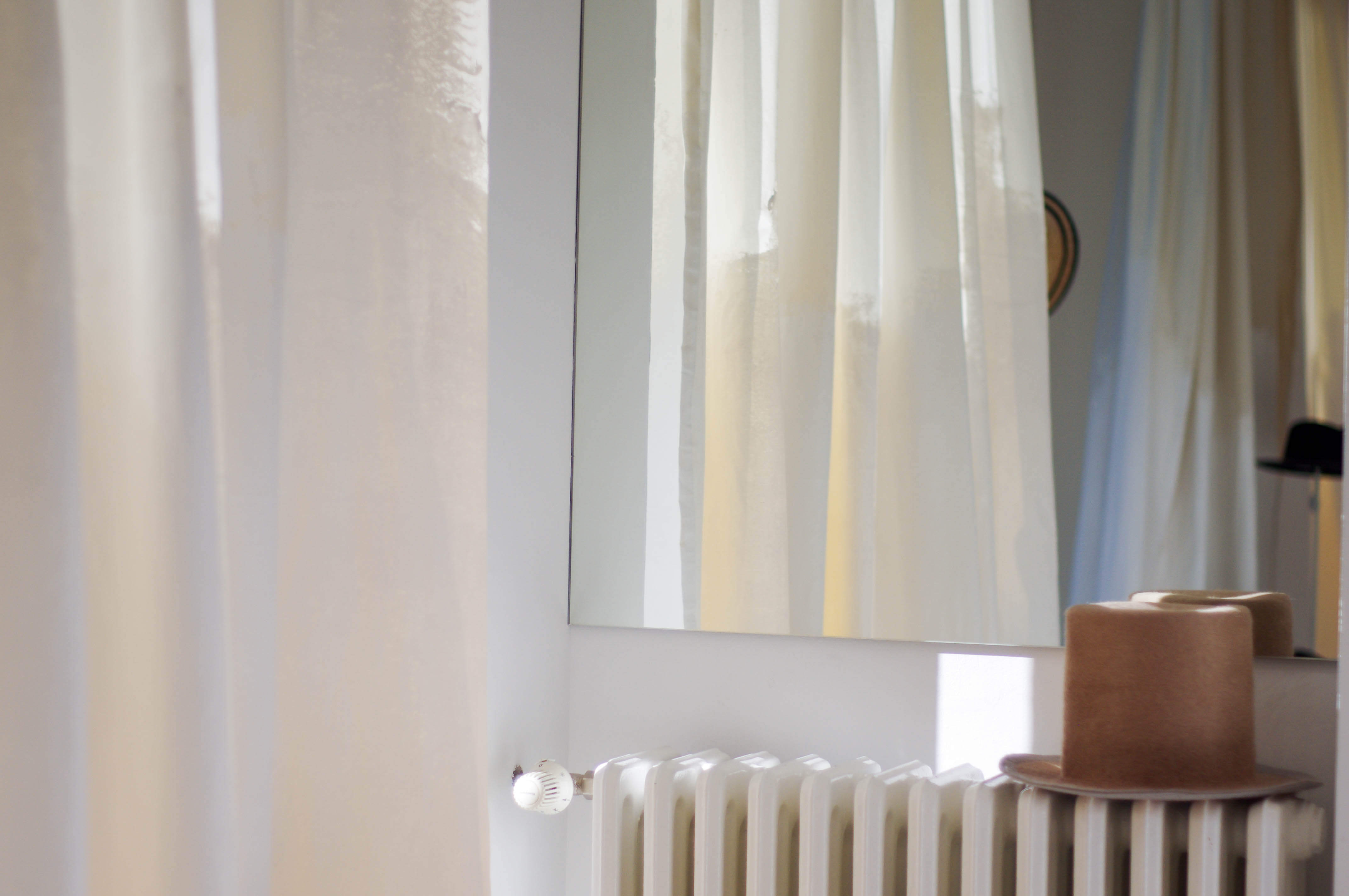 How to build brand trust – Be secure
Engagement with customers has to be incredibly well managed and their data handled with care. With the looming laws around GDPR, the importance of brand trust should not be underestimated, gaining the trust of customers means being secure.
There is an increasing responsibility to businesses now, as there have been so many data breaches. We've given away our details without knowing it, and now we are seeing a wave of creeping distrust.
"To be a trusted E-Commerce fashion business means being absolutely watertight on security, protecting customer data and keeping you're the security upgrades constantly up to date. You've seen it. Big companies completely messed up. It goes back to customer trust. You have to make them feel that they can trust you with their data." – Clare Hornby, Creative Director and founder ME+EM
The key to customer loyalty today is to understand them implicitly, solve an issue, then solve another and another. By getting them to engage, consumers invest in a relationship with your brand, and build trust.
Are you a retailer or brand looking for help to move your business online? We can help you with your digital strategy, help you navigate the chaos and get you credible and visible and grow online.  Contact us today.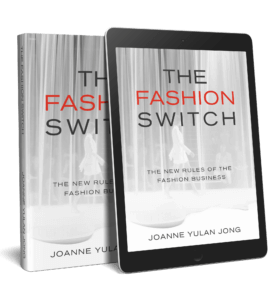 Joanne Yulan Jong a Creative Director, Fashion Writer, and Author of the bestselling book THE FASHION SWITCH 'The new rules if the fashion business'. She has been invited to be a regular columnist for WWD magazine.