Fashion Editor Daniela Agnelli has worked with legendary photographers, visionary designers and has been crafting images for brands and magazines for more than 20 years. She has also been attending fashion shows for as long as she can remember, observing as they have been impacted by the advent of social media and Instagram. 
Yet this pandemic has brought changes that no one expected. COVID 19 has completely disrupted all live events, including the schedule of Fashion Weeks worldwide.
Brands and organisers are poised to decide if they proceed, postpone or cancel. It's from this perspective that I asked her to join the panel of experts and share her insights into the future of fashion week and the disruptions to the seasonal fashion calendar. 
JJ What can we expect of the September Fashion Weeks?
DA There is a little bit of confusion around who's going to show and who is not. What we know at the moment, is that Armani, Gucci, St Laurent, Dries Van Noten have decided to detach from the usual fashion calendar. They will be reverting to just two shows per year. Spring/Summer and Fall/Winter. They will drop all the pre/cruise collection.
JJ
That's going to signal a big change in the future of fashion week?
DA Actually for many years that is how it was: attending the shows twice a year. Then suddenly it became frantic. Suddenly we were going to Tokyo for two days for the presentation of a couture show or somewhere else exotic for a cruise collection. Sometimes they came in the middle of two other seasons. I believe it's all going to change.
JJ
Is it a relief not to travel so much?
DA Well it certainly feels different. For instance, the invite to the couture shows was digital for the first time and the show online. Other shows Valentino and Balmain and other big brands will show behind closed doors and it's all going to be online too.
JJ
Yes, it's strange. How do you feel about that?
DA Different, but I guess we have to get on with it because everything is so uncertain for fashion week come September. The industry is having to experiment day by day. Digital transformation is a now just a part of the new normal life of fashion. And will be part of the future of fashion week.
JJ
When it comes to couture – don't you feel it has to be seen in real life?
DA Of course. Couture is all about that fantasy and the fairy tale moment. It is the moment in the calendar that editors look forward to. Couture shows are also a little bit more intimate compared to Prêt-À-Porter shows that all became huge events.
JJ What's going to be the biggest effect of all this change?
DA Obviously, the change is that we may not be travelling or attending physical shows anytime soon, which has its pros and cons. I support digital work, and I think you can create some amazing, incredible, shows and events digitally. But it's not the same emotional experience when you are there at fashion week.
JJ Perhaps COVID 19 has brought a positive change?
DA Yes. It's going to cause a rebalancing of the business. There are too many brands, events and shows where they focus on celebrities or whose sitting on the front row, instead of concentrating on the quality of the product.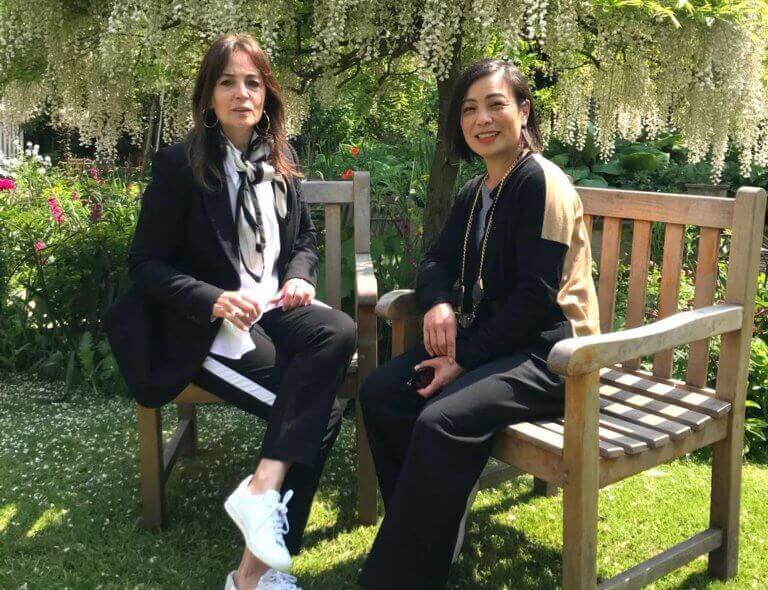 JJ  What's next for creativity?
DA It doesn't matter what you do or whatever is happening around you, but if you have a creative mind you want to create because it's something that you have inside. It's a passion. Today it's all about using your creative mind and blending that thinking with technology. Put that together and you can create the future.
JJ Can you give an example?
DA The cover of the recent Vogue Taiwan for instance, where they created the cover totally digitally. The Editor is called Lesley Sun. She comes more from the art world and she took over around six months ago. The only thing that was real was the shot of the model Jolie Chang which was taken in a totally secure studio space. Everything else including the Chanel clothes was created digitally. I've been contributing to that magazine too and when I saw the cover I was really impressed. It was a big success. It just goes to show what is possible.
This is only an excerpt from #thefashionswitchlive interview with Daniela Agnelli and the other guests including Marina Spadafora, sustainability activist and author, and Craig Crawford, IT strategist. If you'd like to hear the whole interview then do contact us and we can send you the link to the recording.
Are you a retailer or brand looking for help to move your business online? We can help you with your digital strategy, help you navigate the chaos and create your post corona plan then contact us today.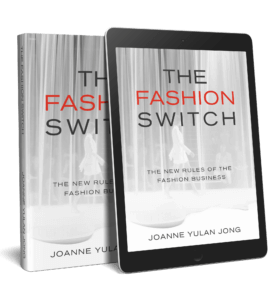 Joanne Yulan Jong a Creative Strategist, Fashion Writer, and Author of the bestselling book THE FASHION SWITCH 'The new rules of the fashion business'. She has been invited to be a regular columnist for WWD magazine.