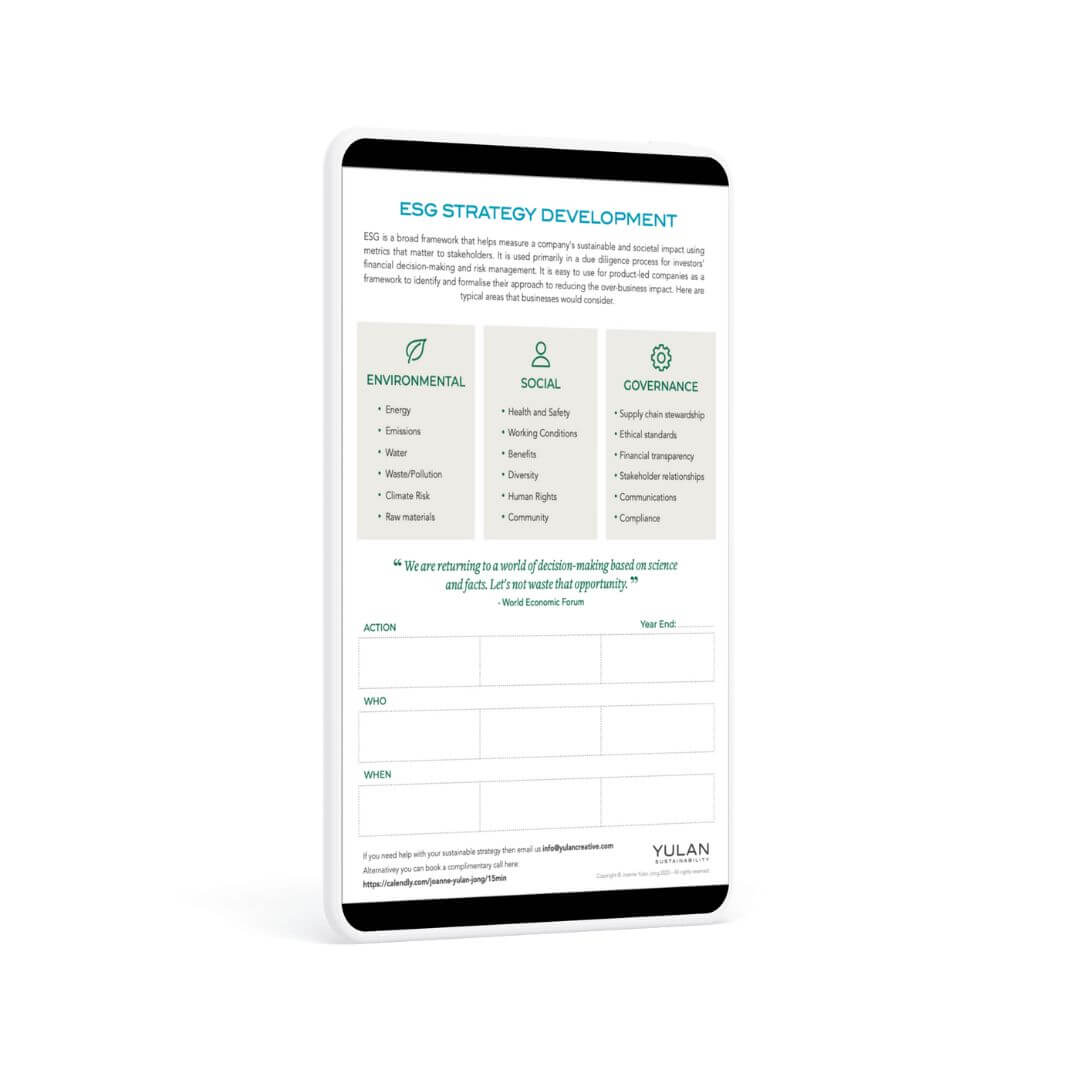 A QUICK START ESG PLANNER
ESG (Environmental, Social and Governance) is a broad framework that helps measure a company's sustainable and societal impact using metrics that matter to stakeholders. It is used primarily in a due diligence process for investors' financial decision-making and risk management. It is easy to use, for product-led companies, as a framework to identify and formalise their approach to reducing the over-business impact.
QUICK START PLANNER FOR ETHICAL, SOCIAL AND GOVERNANCE STRATEGY DEVELOPMENT
DOWNLOAD YOUR FREE COPY NOW
Without investment in sustainability, your business risks being unprepared and unable to comply with increasing legislation. We've put together an ESG Planner, to kick-start your thinking. Get your strategy started with our Quick Start ESG Planner. It's free to download and will help you build some immediate action steps to get started.
Features key aspects of sustainability you need to consider.
HELPING YOU LEAD WITH CONFIDENCE
Yulan Sustainability is an ESG consultancy with over 20 years of experience working with the board and leaders of fashion, lifestyle and product-led companies.
We help businesses harness the opportunity to build trust and provide their customers with transparent and honest information. Find out how we can help you build your sustainability strategy.
You may also enjoy
5 KEY ESG QUESTIONS TO KICK-START YOUR STRATEGY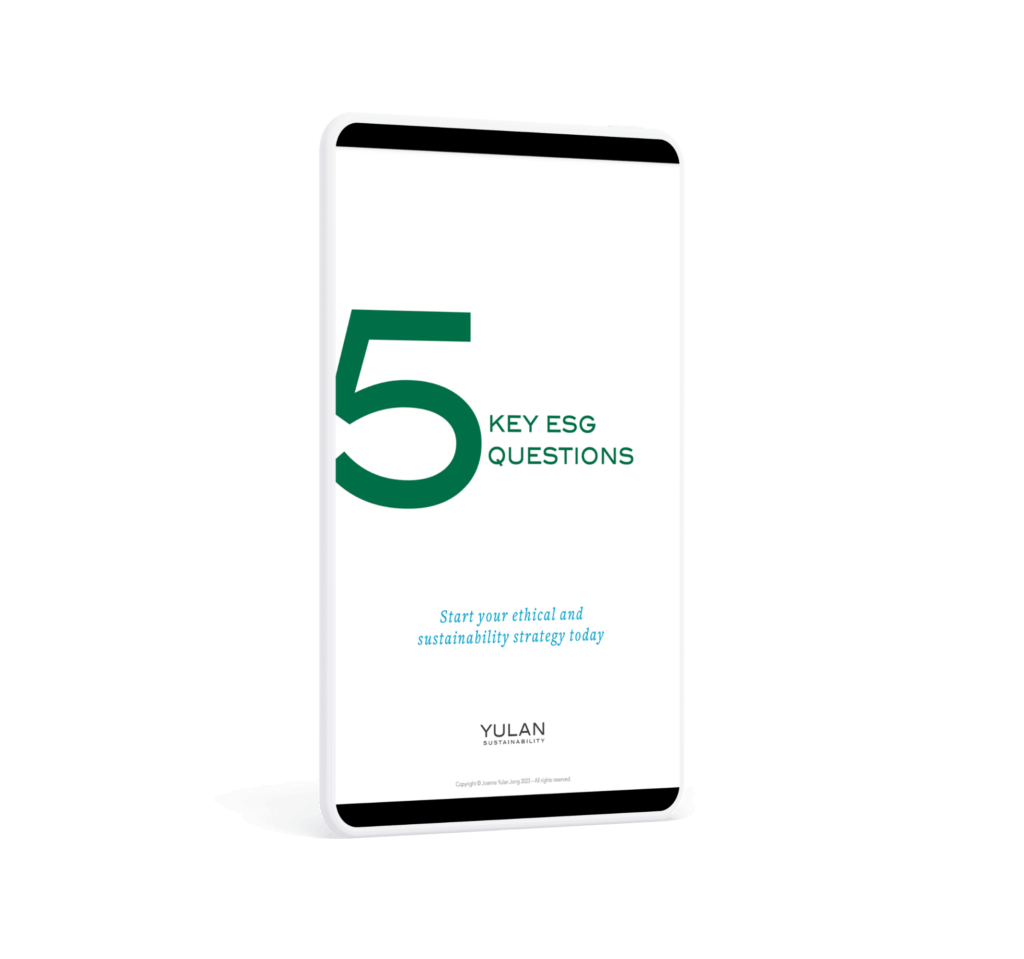 To help kick-start your plan, here are five key ESG questions that every listed company will answer this year as part of their due diligence and Environment, Social and Governance stakeholder communications.
ABOUT THE AUTHOR
Joanne Yulan Jong is the founder of Yulan Creative, a multi-award winning London-based agency that specialises in creative direction, brand and sustainability strategy for mid to luxury fashion and product led SME businesses. Over the last ten years she has been working with ethical and sustainable purpose-led businesses.
Joanne has more than 25 years of international experience working with numerous clients in the fashion and lifestyle sector including Giorgio Armani and Missoni in Milan, to British heritage businesses such as Liberty, Daks and Austin Reed. She has also used her creative and business acumen to grow successful e-commerce and direct-to-consumer businesses such as The White Company and ME+EM.
She regularly writes and speaks about her experience, creative leadership, sustainability, and the future of fashion and retail, at industry events and universities and museums such as the V&A. She is a regular business insight columnist for WWD. She wrote and published her bestseller the Fashion Switch 'The New Rules of the Fashion Business ". She is actively involved with sustainability and community projects and is Climate Literate Organisation (CLO) accredited.