WE ARE IN UNIQUELY CHALLENGED TIMES
Global factors will inevitably affect your brand, unexpected challenges require brands to be agile in thinking and create robust contingency plans. The most recent challenges being the impact of the coronavirus, which will unfold throughout this whole year. It's already reverberating across all luxury lifestyle and fashion brands, and retailers from top to bottom. These unexpected global crises will force the fashion and lifestyle industries to completely rethink their plans. Undoubtedly it will send businesses who were under prepared over the edge.
FOR BRANDS TO WEATHER THE STORM, YOU MUST CREATE A ROBUST CONTINGENCY PLAN, CONSOLIDATE CREATIVELY WITH A TIGHT AND AGILE LEADERSHIP TEAM.
Whether you were already looking at how to make your lifestyle or fashion business more digital, relevant and resilient, a brand that is currently challenged by the shift to digital or a fashion and lifestyle business operating in switched to survival mode as a result of current global crisis, you know the leaders inside the business need to keep a cool head. Standing still is not an option.
We are passionate that you don't lose the heart of your business. If there ever was a time to act, it's now. Book our structured half day, contingency planning interactive workshop, created specifically for lifestyle and fashion business leaders and decision makers.
If you are a time poor business leader or CEO, and are looking for external expertise and support to help you and your team to help them think differently, then this workshop is for you. It has been designed for the boardroom of creative, lifestyle and fashion businesses trading over £5m revenue pa and their C Suite leadership team. It's a perfect introduction to Joanne's bestselling book, The Fashion Switch and her powerful 5 step ALIGN framework. Work through the five foundations together with dynamic team exercises. Giving you the foundations for your contingency plan, aligning leadership team thinking and direction.
Half day interactive workshop online
Delivered personally by Joanne Yulan Jong
Up to 12 delegates
This workshop is delivered online via video conference (Zoom)
Online price from £1,500 plus VAT
Identity and protect the business's core value
Motivate your team to think digital and 'agile'
Identify strengths and weaknesses
Challenge the team to uncover solutions
Uncover the opportunities to action immediately
TESTIMONIALS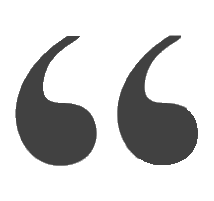 Joanne and the team approached our business with high levels of professionalism and efficiency. The Yulan team have deep subject matter knowledge but what was equally impressive was that the process allowed our team to explore the holistic impact of changes and strategies within the business. This is key to prevent silo working and foster innovation. Joanne's leadership, skill and process will benefit any business looking to think differently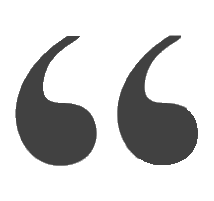 Andy Birley CEO Lucan
WHY US
We are a multi award-winning consultancy with 20 years of UK and international expertise dedicated to helping established and owner led fashion and lifestyle businesses to navigate and solve very real challenges. Our powerful five step fashion brand alignment principle helps you seize future opportunities, unlock your brand's hidden value and build a resilient and successful business.