WHAT WE DO
Our experience is rooted in luxury brands. We've applied the best practice of high fashion businesses to more commercial brands and it has made their business fly. Today's customers are drawn to brands that have true integrity of product and design process, yet many brands lack the expertise to elevate their product to the next level. Here's where design development comes in.
Our consultancy is adept at all design-led development. Having worked with the most highly acclaimed luxury brands, we know how to help them brands deliver their best. We are highly expert in the design of knitwear, jersey and woven categories in menswear, womenswear and children's wear. We provide design sketches, technical drawings and illustrations and support you in fittings. In other words, we help elevate your product through expert creativity, due diligence and rigorous process. We help brands realise their true potential.
CASE STUDY - ME+EM
Working closely with brand owner Clare Hornby, we transformed a mainly jersey focused classic brand, into a complete contemporary brand with an ever-growing following in the UK e-commerce market. Over our time working together, we created five collections from concept to final completion, setting the values, fit and articulating a new aesthetic of the brand, which succeeded in hitting a chord with a discerning stylish woman who does not like to be defined by age. Introduced best practice, integrity and creative focus. Sharp, distinct handwriting and DNA of a complete contemporary womenswear collection.
We take credit for the now infamous Breton T-Shirt (worn by Kate Middleton), which by sheer fortune she wore during her Royal visit to New Zealand and with landed the brand firmly in the British public's mind. The rest is history.
WHAT WE DELIVERED
Creative Direction of the collection mood/colour/trend / Design, development and fittings of all categories / Development of new fit and blocks for the collection / Introduction of professional strategy structure and process / Introduction of professional fitting and technical process / Implementation of high-level fabric sourcing and development / Introduction of critical path and design management.
RESULT
The brand grew by 50% season on the season during the period working together effectively quadrupling in three years. Assisted by ever-growing support from celebrities and press, it's now successfully raised more than £1.5m on two-crowd cube campaigns and looks forward to a digital and retail strategy to grow the brand further. They are now an award-winning, fast-growth brand known for the aesthetic and rigorous attention to detail that we created.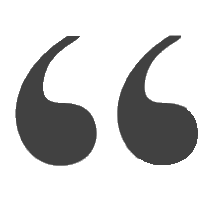 Since working with Joanne Jong we have been able to deliver our vision. Joanne has a unique ability to take a brief and turn it into something amazing whilst remaining true to the brand strategy and the commercial deliverables. We have gained immensely from her in-depth knowledge of fabric, an amazing eye for colour, cut, detailing and beautiful taste and vision. Her enthusiasm and passion are infectious and combined with her design talent she's a rare find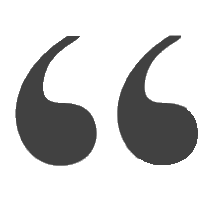 Clare Hornby - Founder of ME+EM