Reading through the morning news every day makes you feel like it's indeed the end of bricks and mortar retail. Will we lose our high streets forever?
No, we won't. In a recent report by Bain & Company, it is been projected that e-commerce sales, especially when it comes to mid to luxury brands, will plateau by 2025 at a ratio of 20% online in comparison to 80%, which will still take place in physical stores indicating the future of the retail industry.
Yes, indeed we are witnessing an unprecedented level of movement and change, with casualties being announced almost on a daily basis. The surprise has been the speed of the shift, but the signs of change were there many years ago.  The truth is that the fashion and retail sector has operated on ingrained mechanisms for so long that it was more convenient to ignore those signals.
Now it's the customer that's driving this tsunami of change, and it has challenged every aspect of fashion retail. What its doing is challenging boutiques and brands to be better retailers.
Its refreshing to see creative thinking and budgets are now moving into research and development, especially around new concepts and retail experiences that will delight and engage. As we get more attached to technology and our average daily free time has declined from four hours a day to only one hour, it's no wonder that we want to use that hour of physical time, doing something "different".
At Pure London,  I talked about the exciting innovation going on in this retail revolution. It's only the beginning of what is yet to come. I believe that independent retailers are the ones most at risk, however, have everything to gain by moving their thinking up a level.
If you have read my book, you may be familiar with my five-step ALIGN principle.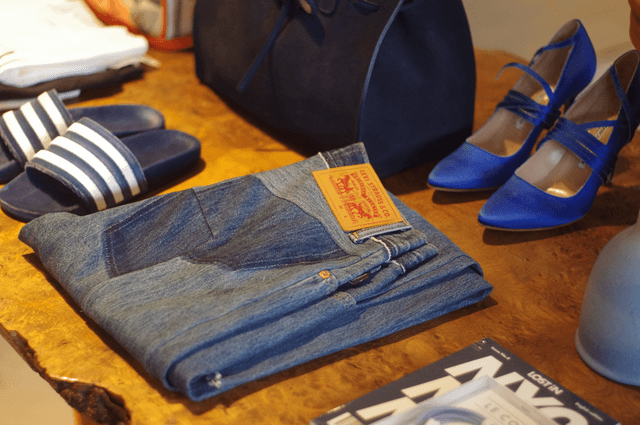 For a fashion business to stand out and grow in today's competitive market, you must express an Authentic brand message alongside a consistent, distinct, creative visual Language. It has to offer something unique in the market (Innovation and IP) and must be customer-facing to Gain the customer trust. Trust is built on excellent communication and delivering consistently. Consistent delivery regarding your product and customer experience requires funding so having efficient systems and crunching the Numbers, i.e. financial planning is essential.
Brands are upping their game on all levels, so it's in the interest if the smaller independents to also understand where they can differentiate and stand out.
Using my ALIGN framework, here are five key areas that independent retailers can action straight away.
A

–Authentic
What's more authentic than being the owner of your business? You can share your purpose and story and point of view much better than big retailers. Big stores find that connection difficult.
L

-Language
Be clear on your creative and visual language. Be bold and distinct in your store, but also online. Think about your website, images, newsletters. There are so many great tools available. With clear creative direction, you can punch above your weight.
I

-Innovate
Stay ahead of the curve and aware. Look at what happening and see if there's an opportunity to innovate and up your digital and social presence. What can you do to make business seamless? Mobile Apps, in-store events, engagement, after-sale service.
G

-Gain Trust
You have that access and knowledge of locals. Getting to know your customers even more and gaining their trust and loyalty is key. You already have a community to build on. Solve more problems for them and they will come back.
N

-Numbers
Be creative, resourceful and have a strategy and plan. The world is trying to work out how to serve customers; to be better at retail and so must you! Having the finance and plan to incorporating a digital approach into your business is key. So, in short,  "creativity" in fashion has been redefined. It all applies right across the business.
My advice is to take action fast and concentrate on the easy wins you can implement straight away. There is no time like the present to take steps to becoming that better retailer online and off.
Are you a retailer or brand looking for help to move your business online? We can help you with your digital strategy, help you navigate the chaos and get you credible and visible and grow online.  Contact us today.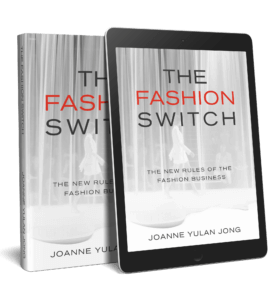 Joanne Yulan Jong a Creative Director, Fashion Writer, and Author of the bestselling book THE FASHION SWITCH 'The new rules if the fashion business'. She has been invited to be a regular columnist for WWD magazine.