The biggest headache for the fashion business today is staying relevant, and relevance comes from investing in research, development, and fashion innovation.
When I talk with clients about innovation and test them to see if they are ready to think outside their comfort zone, many become quite anxious. They always seem to link the word 'innovation' to technology and do not see how innovation can relate to them, especially if in some cases they have an artisan luxury brand. Excerpt from The Fashion Switch
There's a reason why that particular step is placed firmly at the heart of my methodology. Everything is moving so quickly that staying still is no longer an option.
There are many relevant facets to fashion innovation, but many fashion brands still continue to focus on the aesthetic alone. This is no longer enough for today's discerning customers who need more than that to engage them. Innovation is not only a great principle of making sure you are staying ahead of the curve but in reality, provides the most brilliant marketing tool when engaging with customers.
To strengthen your business, work out clearly what single aspect of it is unique to you – your USP – and own it. It might be a core product or the way you deliver it, or perhaps it's an original way in which you engage the customer. 
Being able to innovate in your niche means you need to understand the market -constantly researching and challenging the space that you are working in. Successful businesses are always on the lookout for new angles and opportunities. Typically, on one day of the week, big businesses will have team meetings to talk about what has worked and what has not, and lessons learned. It's a great discipline to nurture – it's the difference between thinking you are different and knowing you are.
Use your authentic brand message and visual language and push your team to create ideas and intellectual property. Be curious about how technology is affecting manufacture. Push the boundaries, and you will find even with such a crowded market that you can create something new. You may feel at times, that you are throwing the baby out with the bathwater, but be bold and confident when you lock on to what you really want to be known for. Excerpt from The Fashion Switch
If you look at the developments in the actual components of fashion garments, you will find a stream of amazing ideas. The Design Museum's Beazely annual awards are currently showcasing the most cutting-edge applications of solutions in design, using technology.
Technology is being applied most commonly to sports and active wear, but denim and casual brands are also lining up to see what they can achieve. Levi's collaboration with Google Jacquard, for example, was on display and is one of the most notable fashion technology trends of 2017. Every season we are seeing incredible progress in the intersection of practical clothing with smart capabilities.
With fashion being one of the biggest polluting industries on this planet, it's no surprise that research into how innovation can make fashion more sustainable is a reoccurring theme. One designer, Javier Goyeneche displayed bags and clothes made from the textiles made from debris from the floor of the ocean. This is one of the many innovation initiatives in textiles and fashion.
Yet with all this progress, it's taken much longer for luxury brands to recognise these opportunities, but slowly and surely we are seeing it being incorporated into luxury brands.
"It's not just new brands that are looking to leverage innovation. Established luxury brands too are looking for ways to remain relevant in the market. For example, Italian menswear brand Zegna has already been experimenting with a wearable tech for the last few years. Ferragamo has created a range of clothes made from fabrics created from recycled bi-products from orange peel.  We are only at the start of the integration of technology with fashion."     – Jo Ellison, Fashion Journalist, Financial Times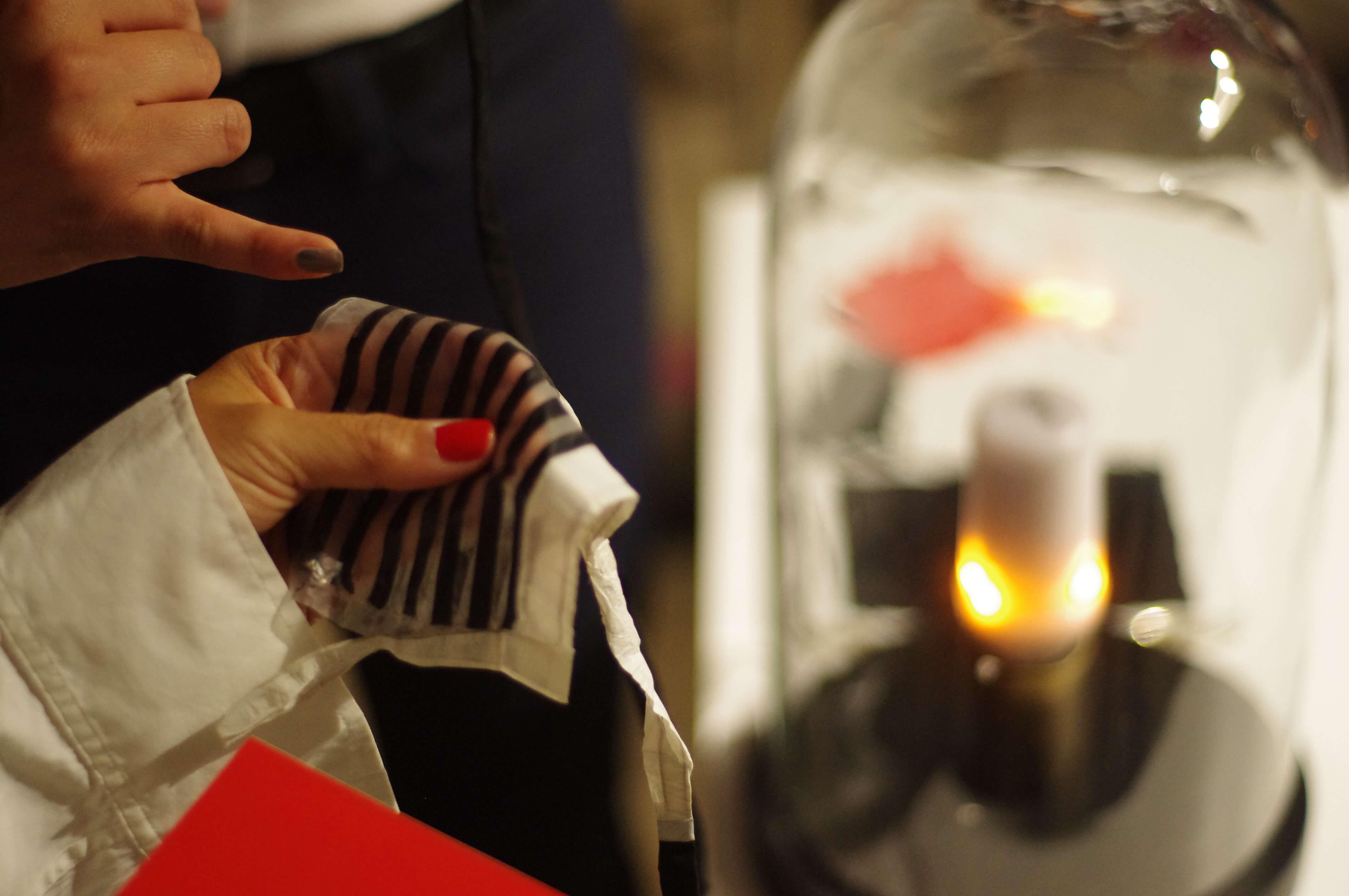 I came across another few interesting fashion technology examples recently such as a German company that uses featherweight Nanotechnology to create self-warming products mainly for outdoor wear. They were showcasing its potential application into garments for the first time; new inductive silicon tape that when applied and printed onto a garment can conduct heat and warm a garment from the battery of an iPhone.
However, Yet, when it comes to the question of what fashion innovation is, it's much more than making smart garments, using heat inductive threads, or using technology in that way.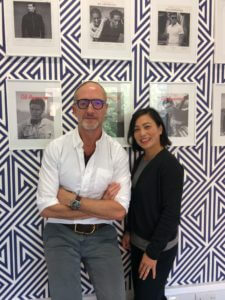 Look for opportunities to challenge the norm and do something in your business differently. It's less about broadening your product and more about improving and refining what you already have. Move forward in line with the market. Innovation might come through new fabric developments. It might come through the way you produce and the supply chain. It might come through your use of technology and imagery, or from logistics and how you deliver your product. – Excerpt from The Fashion Switch
"You can't ignore innovation: be it how your warehousing works or how your website operates and the speed you can get the customer to the end basket. Innovation affects each part of the business." – Adam Brown, Founder and Creative Director, Orlebar Brown
Fashion innovation is a mindset, and it's a creative challenge that's both exciting and necessary for all future brands to succeed.
Are you a retailer or brand looking for help to move your business online? We can help you with your digital strategy, help you navigate the chaos and get you credible and visible and grow online.  Contact us today.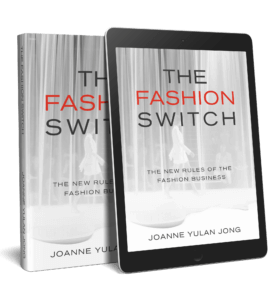 Joanne Yulan Jong a Creative Director, Fashion Writer, and Author of the bestselling book THE FASHION SWITCH 'The new rules if the fashion business'. She has been invited to be a regular columnist for WWD magazine.