If we understand and if we are emotionally involved in the process of creation, we'll learn to appreciate and treasure more what we buy. Joanne Yulan Jong explores why we need to reconnect with the beauty of fashion and how its produced.

Slow Fashion Learnings from Couture
As a child, I was curious enough to ask my mother about the dresses in our dressing up box. She had a wonderful story behind each one. They were all handmade, and she recalled thinking carefully about the occasion, picking the patterns and fabrics. She was able to tell me what it felt like when she wore it.
There was a specific reason for each dress to have been in her life.
I remember this when I was talking with a client recently. She was adamant that her brand concept would bring back the idea of slow-fashion and appreciation of the techniques of couture, and to emotionally invest in the process of the creation so they'd be inclined to keep it longer.  As a fashion business consultant passionate about sustainability, could not agree more.
A wardrobe of polyester, plastic and lycra is not fashion
Today's dressing up boxes are filled with branded Disney princess' dresses, Tinkerbell wings, Spiderman padded all-in-one suits with easy access Velcro. In other words: polyester and plastic and nylon.
For grown-ups, our equivalent is an overflowing wardrobe of clothes we can't remember we ever bought, and rarely wear, alongside a very familiar menu of two extremes: the sedentary work look or athleisure for our super active "downtime". High-end fabrics, like silks and crepes, light wools and linens have been substituted by poly-blends, acrylic and Lycra.
The casualization of fashion is clearly shown in its obsession with streetwear, and it is moving swiftly into wellness and even wearable fashion tech. It's a mirror image and reflection of our busy fast-paced, tech-obsessed lives, and what's becoming more important and relevant. Is the idea of dressing up, dead?
A rising interest in Haute Couture
 "Sweatpants are a sign of defeat. You lost control of your life so you bought some sweatpants," said the late Karl Lagerfeld.
Well, luckily, it seems we're not sliding into fashion oblivion without a fight.  The V&A sold out its current exhibition of Dior within days, and in reaction to public demand and the museum extended the exhibition for a further seven weeks ending on the 1st of September 2019.
The record-breaking show was seen by 594,994 visitors. That's 100,000 more than the Alexander McQueen exhibition, which reached 493,043 visitors, to make it the "most visited" exhibition in the museum's history.
For most people, the concept of wearing couture seems to be removed and unattainable. Yet there's a certain hunger for the beauty that draws people to fashion exhibitions especially when they show extraordinary craftsmanship and skills. Paris Couture Week was one of the strongest for years, and we are seeing that there is a rising interest from brands in the world of couture. The connection between that discipline and sustainability has, also, not gone unnoticed.
Learning lessons from the slow pace of craftsmanship
The Kering group that owns the Saint Laurent label launched a sustainability-focused couture training program in partnership with two French schools: the Institut Français de la Mode and the École de la Chambre Syndicale de la Couture Parisienne.  The Kering Group experimental course will focus on "innovation and sustainability, craft and creativity."
This incentive is one that could be adopted globally. The appetite for this is clearly huge if we can read that from the ticket sales at the V&A.
Just imagine if we could, through teaching right from school level or creating open public programs, help people to connect and learn to appreciate the process of making clothing. Even a high street T-shirt takes a huge amount of human time and resources to create, which much of the public fails to appreciate.
It's a bit like the issue we have with fast food. If you teach people about farming and cooking from fresh ingredients, they would be more likely to think about what they eat, and less likely to eat badly.  We are luckily seeing a period of awakening, and it has not happened too soon.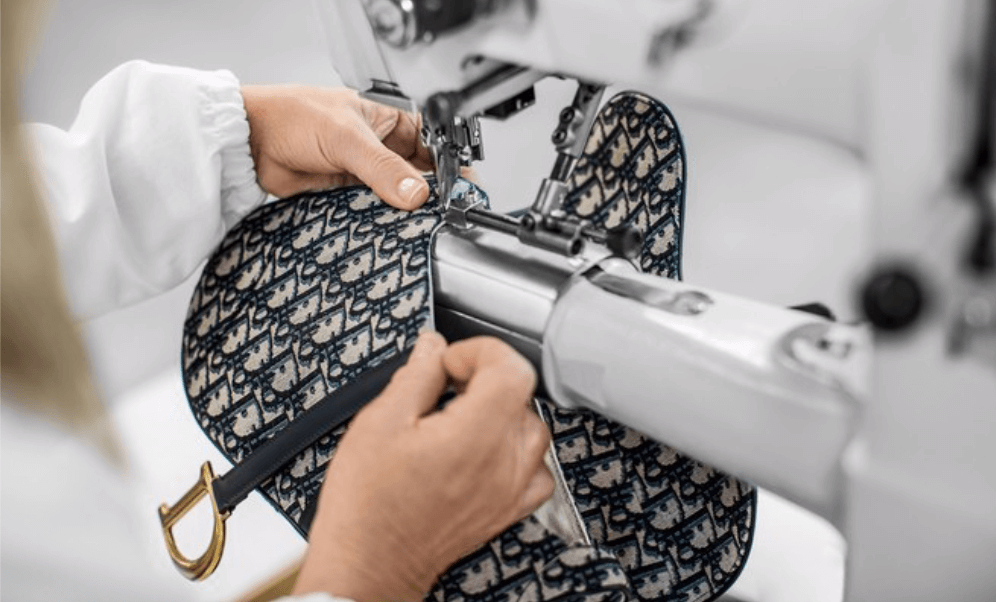 Buying less and buying better is within our control
It's from those early days that I've passionately in the philosophy of buying less is better. I believe in investing in better quality. It's the first thing we can do and we can control in terms of sustainability.
So as the issue around sustainability in the fashion business is rising what is the key lesson from the world of haute couture? I believe it is not just the quality but the investment in time, your own thoughts, and reasons to buy a garment that will keep it in your wardrobe for longer.
I asked my lifelong friend and couturier to the HRH The Queen, Stewart Parvin MVO this question and he agreed.
"For most people who buy couture, the process is as much part of the fun as the finished item. Over years they've often gained a huge knowledge not only of how they like things to be done, but how they should be done. I think there has to be a return amongst the more general public to investing in clothes rather than throwaway fashion. Even having off the peg garments tailored for an individual fit, making them look better, the wearer feel more comfortable and ultimately giving them more longevity."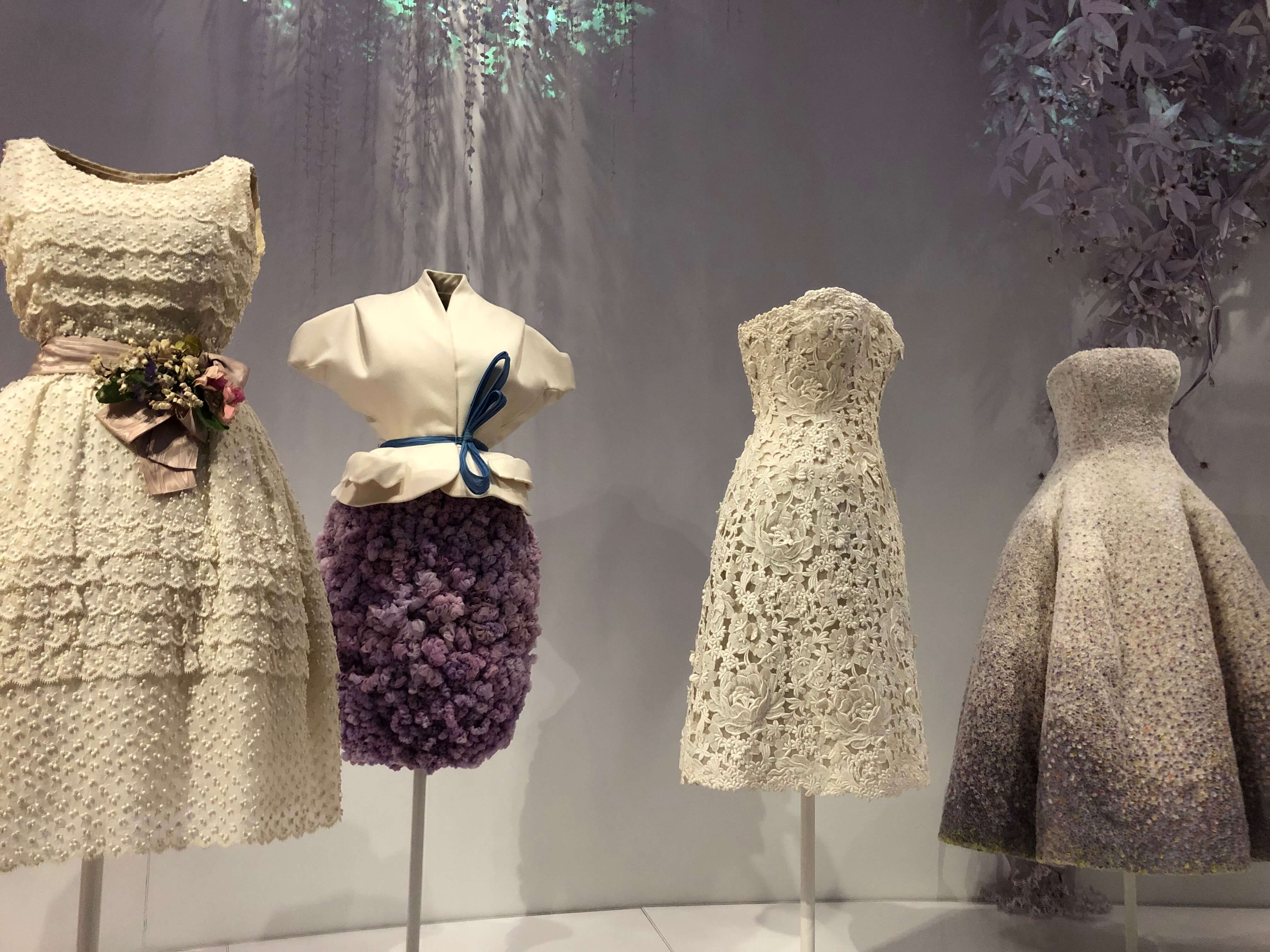 An emotional connection makes garments more meaningful
Given that only a few people in the world today are able to dress in haute couture, I'm wondering if, in the future, the rest of us might return to having a local tailor or seamstress again? Perhaps we'll take a bolt of fabric and have garments made to measure. It's still common practice, and big business in many counties, like the Middle East and Africa, still do, even when the designer ready to wear and fast fashion is freely available. It's a conscious choice.
I talk about the necessity to revisit the emotional connection in my book The Fashion Switch. It's something we'd all do well to revisit. It's investing in the process,  that makes garments something more meaningful than just clothes.
Read the full article on The Importance of the Couture Mind Set on WWD now.
Are you a retailer or brand looking for help to move your business online? We can help you with your digital strategy, help you navigate the chaos and get you credible and visible and grow online.  Contact us today.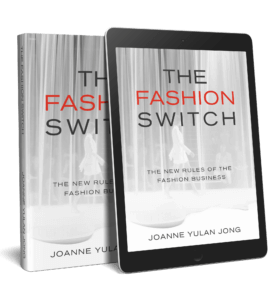 Joanne Yulan Jong a Creative Director, Fashion Writer, and Author of the bestselling book THE FASHION SWITCH 'The new rules if the fashion business'. She has been invited to be a regular columnist for WWD magazine.