Authentic
1. of undisputed origin and not a copy; genuine.
"Since 2008 the number of articles that mention the word authenticity in the headline has risen dramatically overall." – Harvard Review 2016
To be heard and seen in today's competitive market, you need to have a succinct and authentic brand message which customers can connect with, interpreted through original creative vision and backed up, of course, with a unique product. So why in the digital age is the word 'authentic' becoming so important?
When it comes to fashion branding strategy, it's clear that clients are looking for a message that resonates with them. As with politics, every aspect of fashion has been questioned. There is a general sense of disillusionment and distrust, and customers today are looking for transparency and honesty. They are inundated with so many products while the time for decision making continues to decrease, so clarity of message is paramount. You must have a purpose and key principles in order to build the story of that message. If you look at the fashion businesses that are thriving, they're the ones with authenticity shining through. – Excerpt from book The Fashion Switch
It's, therefore, no surprise that we are seeing a shift and decentralised brand power.
It is, therefore, no surprise that we are seeing a shift and decentralised brand power. In a recent article in the BoF, it's clear that being open and direct communication is now required to engage. Everything has moved and shifted. Model publishers – have a voice and connections wider reaching than the brand themselves.
While researching my book The Fashion Switch, I had the pleasure to sit down with Caroline Issa and discuss how having, and simultaneously, sharing an authentic brand message is often less than smooth sailing for many brands in today's omnichannel landscape.
"The creative industry has totally changed. Everyone from CEOs to all the people behind the scenes is becoming brands. This is the age of personal branding"- says Caroline Issa.
An astute observation of course. The role of a creative director now encompasses everything to do with the creative visual design as well as all the brand communication. Alongside a gruelling schedule of creating they also now have to be the face behind the brand. Many designers are just not equipped for that stress. They simply can't be responsible for everything. Over the last few years, you can see the pressure that's been building up. Fashion houses have been quick to blame the designers for falling sales and when management starts to get involved in creative that's when the conflict begins. It is precisely this that has led to the 30 high profile creative director position changes last year. Long gone are the days of designers sketching in ivory towers.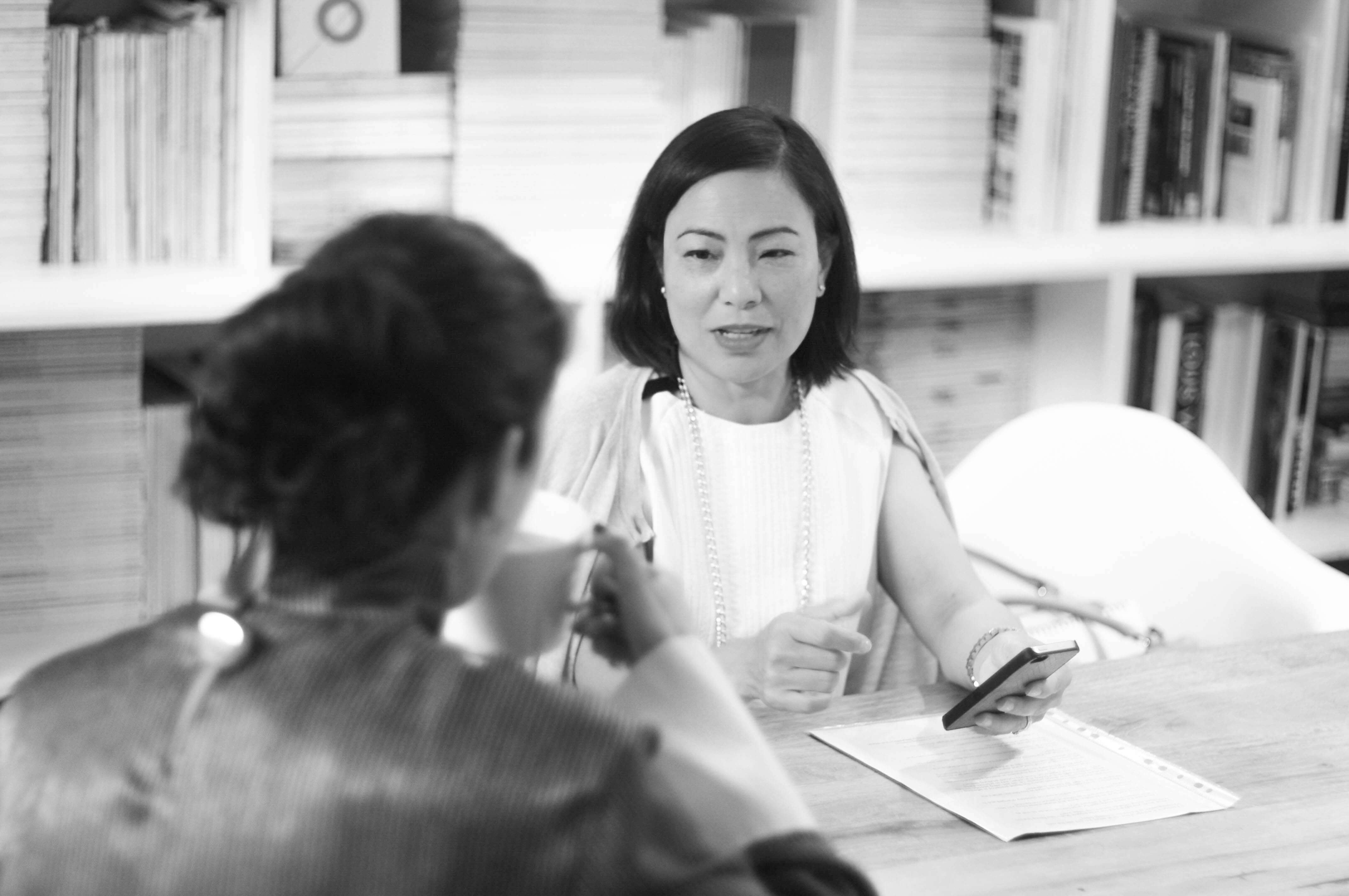 "That emphasis on presenting a strong public image is especially pronounced in these uncertain economic times; a growing, fiercely competitive 'gig economy' has made digital profiles a crucial part of grabbing work opportunities. Freelancing has risen by 43% in the UK since 2008, according to an IPSE survey, and a report by the software company Intuit predicted that 40% of the United States workforce would be made up by independent workers by 2020." – Jessica Holland, BBC
However it's not new – the idea of the personal brand has been around for decades, and there are some who say it's had its day. The article outlines a case against personal branding – we are not all a brand.
Jessica Holland continues, "Personal branding is now being taught in Kazakhstan, Egypt, and even Cambodia. All around the world, job counsellors are telling people to come up with three to four words that reflect their authentic self," according to Ilana Gershon, an associate anthropology professor at Indiana University Bloomington."
Whilst it's true that not all 6 billion of us could all become a personal brand, we are somehow led to believe we are. Social media is distorting our sense of self. The truth is, there is no turning back, and in the case of the new Insta-models and influencers with many millions of followers are becoming more and more influential. The downside of course is you can never switch off.
"There's a risk that creating a "perfect" personal brand comes with enormous pressure to live up to it." – Jessica Holland, BBC
So if you are able to do that social media brand building and it's authentic then that's all good?
"Yes, however for brands, it's not all about the numbers of followers" – says Issa.
"What will become more important is the quality, not quantity, of your database and social media followers. If you don't know who the audience is, or how engaged they are, then how can you convert your audience?"
"The brand has to have a really unique point of view today. Think about what makes Chanel, Chanel? I get so many lookbooks from young labels and what really catches my attention is when they have clearly articulated what makes them different. They are doing something unique, whether it's their creativity, communication or how they are making something. On whichever of the side of the business you are on, it is critical to have a unique perspective."
So we redefine authenticity in the context of today's ever-changing landscape of fashion.
Authenticity in fashion means being unique, and to be unique means you are true to yourself, be genuine, and as a brand that's the key to success.
Are you a retailer or brand looking for help to move your business online? We can help you with your digital strategy, help you navigate the chaos and get you credible and visible and grow online.  Contact us today.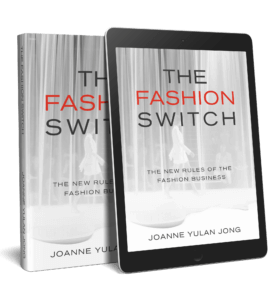 Joanne Yulan Jong a Creative Director, Fashion Writer, and Author of the bestselling book THE FASHION SWITCH 'The new rules if the fashion business'. She has been invited to be a regular columnist for WWD magazine.