Falling sales, shrinking margins and the digital age have forced the fashion industry into reboot mode. Unprecedented structural changes are taking place across the board and with this overhaul comes the shift of creative fashion job roles.
Take for example Virgil Abloh who has recently been appointed to take over menswear at Louis Vuitton. He is only the second black man to head one of the big Paris fashion houses and controversially not a traditionally trained designer. It's clear he has been hired because he's relevant to a new digital generation.
Creatives are Expected to be All Things to All Men
Fashion businesses over the last few years have had to restructure, and with that comes a change in what's expected from a fashion designer or creative. Long gone are the days of aloof designers sketching away in ivory towers. Creatives are now expected to be a walking, talking embodiment of the brand- often, with a social media following to match. The pressure is immense as now alongside a gruelling schedule of creating, the designer/director also has to be a brand ambassador.
Creatives are also more accountable than ever for stalling and falling sales. With this comes erratic staff turnover as CEOs become more involved in creative decision making, often causing conflict and halting progress. Many creatives are just not equipped for such stress, it's too much responsibility.
The fast exit of Contemporary Creative Director, John Targon from Marc Jacobs is a potential example of this. Targon, who is the co-founder of luxury brand Baja East and has 48k Instagram followers, had been employed to transform Jacobs' more affordably-priced division. After just 10 weeks in the role, it was announced that Targon was leaving. A spokesperson for Marc Jacobs commented, "ultimately working together did not make sense for the brand."
Balancing Online and Offline is No Walk in the Park
Marc Jacobs is currently in the midst of a complicated strategy restructure and recently announced a large number of European job losses. The trouble for brands such as Jacobs is that negative sales figures show the need for change, but nobody has a magic wand solution so there's a lot of repositioning in the dark.
Many large companies are now making seismic shifts in terms of strategy and structure, and often these are led by the appointment of a new CEO. Take Ralph Lauren for example, in 2015 they hired a new CEO called Stephan Larsson, whose background is H&M and Old Navy. It was a radical appointment as his fast fashion background was considered a misalignment with a luxury brand like Ralph Lauren, but what the company needed was a fresh perspective. By early 2017, his sweeping ideas had hit rough terrain, ending up in disputes with the board and he left.
Ralph Lauren commented on the departure, "We have found that we have different views on how to evolve the creative and consumer-facing parts of the business. After many conversations with one another, and our board of directors, we have agreed to part ways."
Still, in turmoil, Ralph Lauren recently reported its ninth straight fall in quarterly sales at established stores as fewer customers visited its stores, sending the company's shares down 3 percent to levels last seen during the financial recession. Newly hired  P&G executive Patrice Louvet has now taken the helm in a bit to get the business back under control.
This is telling an example of how the revolving door of fashion keeps turning as brands struggle to find a clear forward strategy and balance the experience of a brand online and offline.
Structure, Finance and Strategy – The Three Amigos
When it comes to running a brand it's important to note how varied the structural makeup can be. Couture houses, designer brands, high street and E-commerce businesses all have different structures and creative roles vary between each one. When I explain this to my students, they are amazed at how differently these companies operate. It's simply not taught.
Fashion as a business has suddenly woken up to this fact to that it has to fashion has to resolve something for the customer- what solution has the brand got, and what role do they play in that particular person's wardrobe? Whether is work wear, elegant evening wear, athleisure, all fashion companies are now looking to get laser-focused on what they do best.
It's so important to know what kind of business you want to have. Choose it clearly as it will dictate the team and structure you create.
This leads me to the subject of finance. I can't stress enough how important it is to be as invested in profits and margins as you are in creativity. I'm filled with dread when I ask business owners about finance and hear a reply such as "I've no idea! I leave the numbers to my spouse. I'm just the creative."
If you want to run a business, you must understand every element of it, including the numbers and to have good numbers you must have a killer strategy and structure.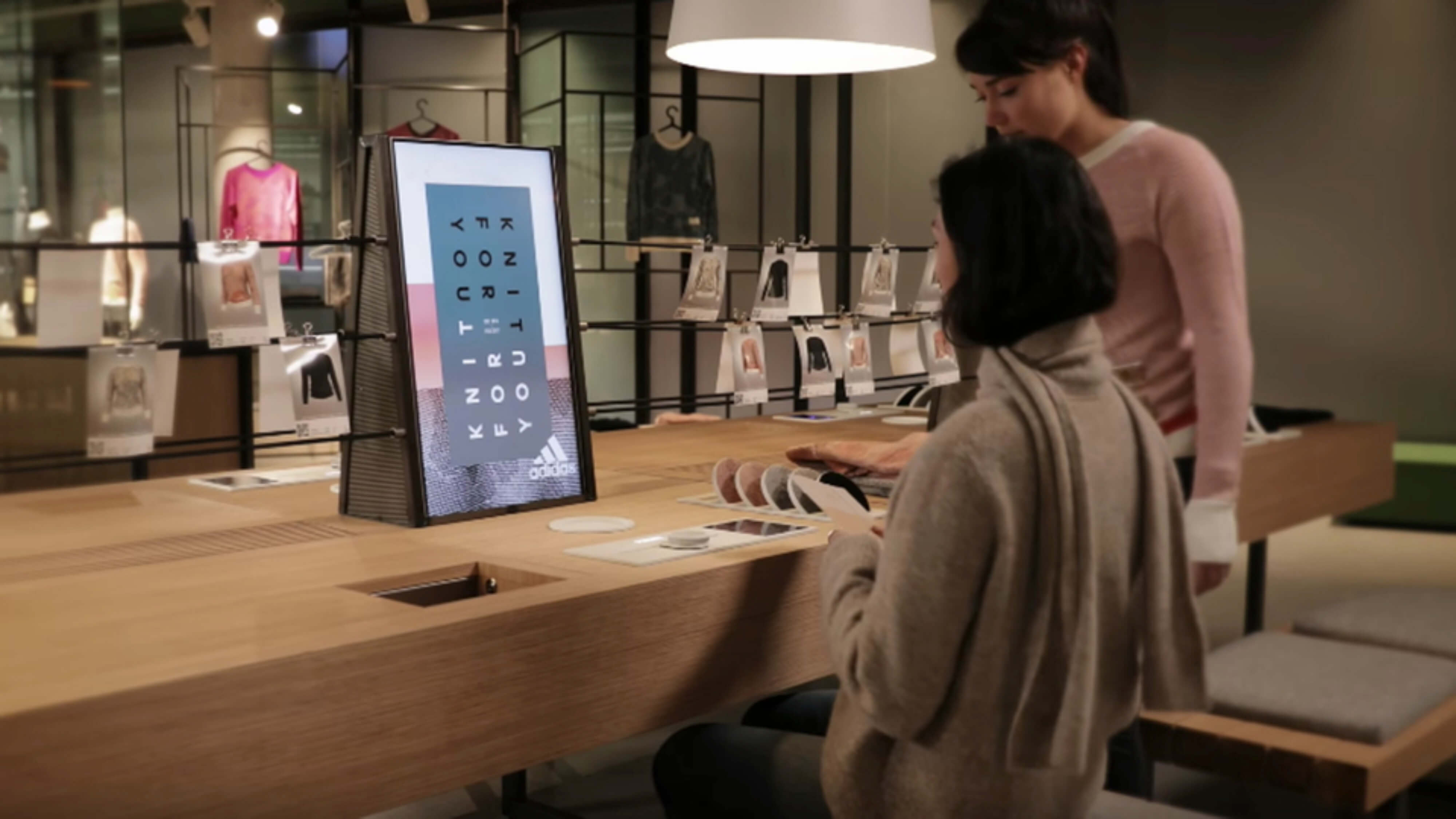 The Robots are Coming
The demand for digital and bricks and mortar fashion to coexist has never been greater. With this change in the environment comes new opportunities for the tech-savvy. Creative fashion roles of the future include 3D Printer Engineer, Data Scientist and VR Experience Designer.
Although Artificial Intelligence is still in its infancy, there is no doubt that novel creative tools such as virtual reality, programming algorithms and 3D printing will become more and more prominent in future years. We are already seeing the impact that Chatbots and Analytics can have on streamlining operations, it is only a matter of time before the entire industry is shaken up by the AI revolution.
To summarise, fashion remains one of the most exciting, incredible and dynamic of the creative industries to work in. However, if you want to be in the fashion industry you must understand what is affecting it and the broader perspective of what a fashion designer is. The role of the creative has changed, and only those who diversify will succeed.
Are you a retailer or brand looking for help to move your business online? We can help you with your digital strategy, help you navigate the chaos and get you credible and visible and grow online.  Contact us today.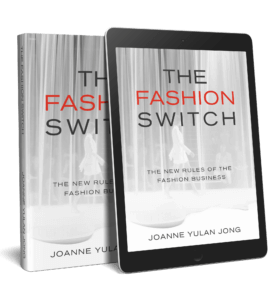 Joanne Yulan Jong a Creative Director, Fashion Writer, and Author of the bestselling book THE FASHION SWITCH 'The new rules if the fashion business'. She has been invited to be a regular columnist for WWD magazine.