As more of our lives shift to digital, and with our attention span getting ever shorter, it's become even more important for customers to understand a brand's visual touchpoints in a few seconds.
With an authentic story already in place, brands that are successful need a distinct visual handwriting that is easily recognized. If you were to look at a piece of clothing without branding from Missoni, it would be instantly recognizable. Same with a Dries van Noten blouse or Mary Katrantzou dress – you'd recognize them.
This does not happen organically or by chance. This distinctness, this visual language is the manifestation of a brand's values. It's something brands work out early on, and over time it is fine-tuned into something exceptional.
"Take for example Dries van Noten. Someone could set a colour palette down in front of you and you would say that's Dries. Same with Armani, you know what his brand stands for and what to expect. The key, I would say, is it's all about being you, creating what your product is, having your themes that are revisited, but emerging with that." – Barry Woods, Managing Director, Life Fashion Recruitment
A recognisable and consistent visual language on all platforms is vital to the customer experience and key to a long-lasting fashion business. Your collection will appear and sell on a range of different platforms so it's crucial that you establish and safeguard the visual integrity of your brand.
Excerpt from Book The Fashion Switch
At a recent trip to Berlin's LE BOOK event, the creative networking event that showcases the best talent in photography and moving image, there was a consensus that having the customer in mind and what engages them is crucial.
Things have moved fast according to the agents who ranged from the production of the film to those representing photographers and creative visionaries. The focus of this particular event was filming and moving images which have become the new way to communicate.
Their challenge is that quality moving imagery is expensive to produce, and companies are still working out what functions for them. The return on investment is not quite so clear anymore. With this in mind, they are now seeking creatives that can be more flexible, create content that's quick, eye-catching and that can be repurposed and used across different platforms.
With this huge amount of content to generate, it's key that brands set visual guidelines before they embark on this journey. Here are my three pieces of advice.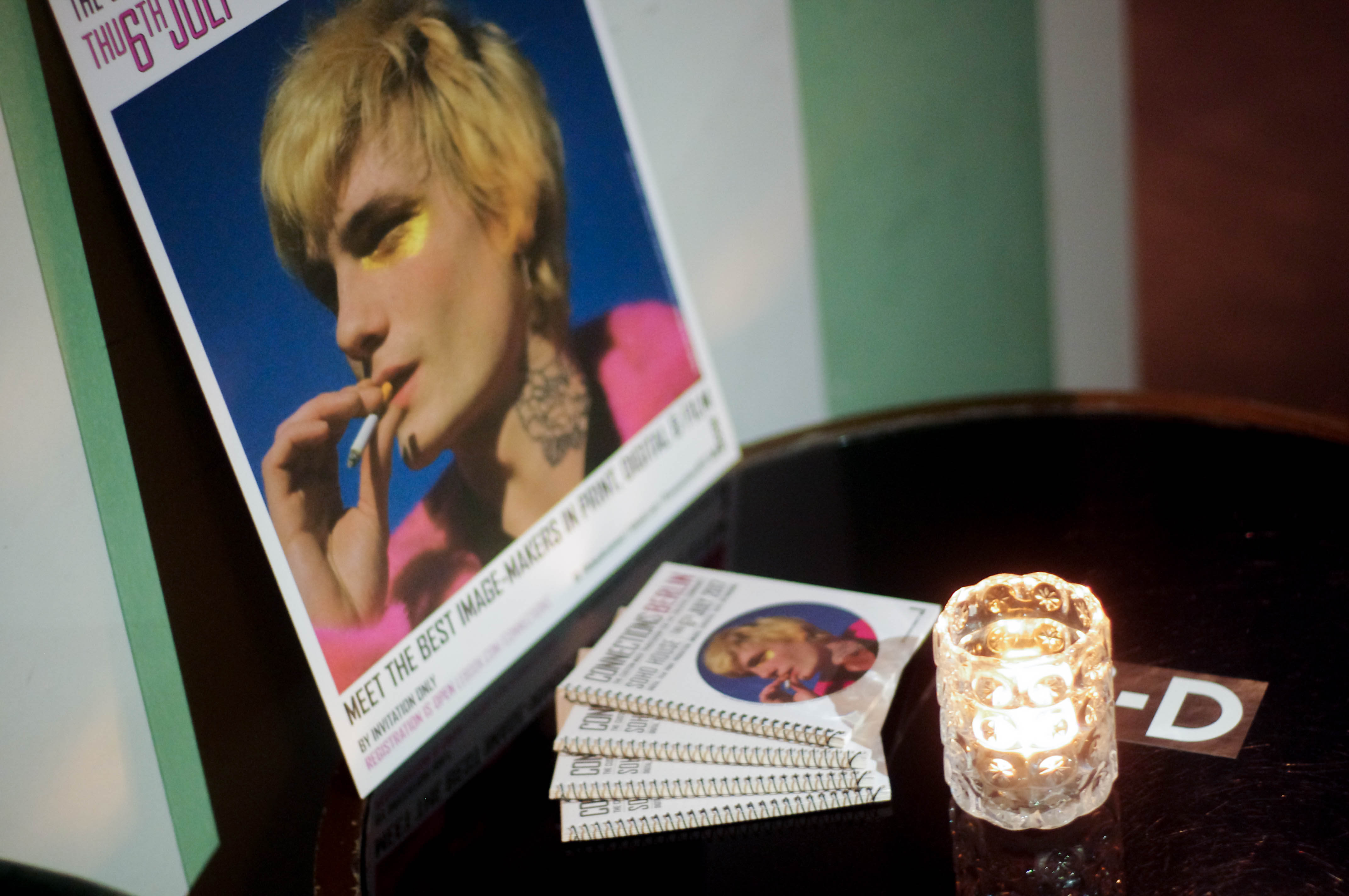 1 – Branding your Fashion Business – Foundations First
I work closely with brands taking them back to core foundations. I ask them to bring together in one place everything, that a customer might see when experiencing their brand. I work across their visual touchpoints on the line, in-store, on garments and every piece of marketing that they might produce. This exercise of viewing it all together in one place is something that many businesses have not taken time to do and it can be very revealing. Many are unaware of the inconsistencies that occur.
Even with big luxury brands, for example, they may have numerous variations of logos across different categories, beauty, clothing, accessories, perfumes. This might occur through working with various agencies developing different products and over time it becomes hard to keep track.
With sales and marketing now shifting online, all of the creative direction, product, branding, color, logos and brand experience is more often than not experienced through one medium – photography. It's what sells the product so it's crucial to get it right.
Guidelines must be clear because of the sheer volume and speed of the work that is now produced.
"… the throwaway nature of digital is a huge problem for fashion. The amount of content you need to produce for a company has changed dramatically, and it requires a lot of energy and sometimes a lot of money to feed that machine — that social machine is unbelievable."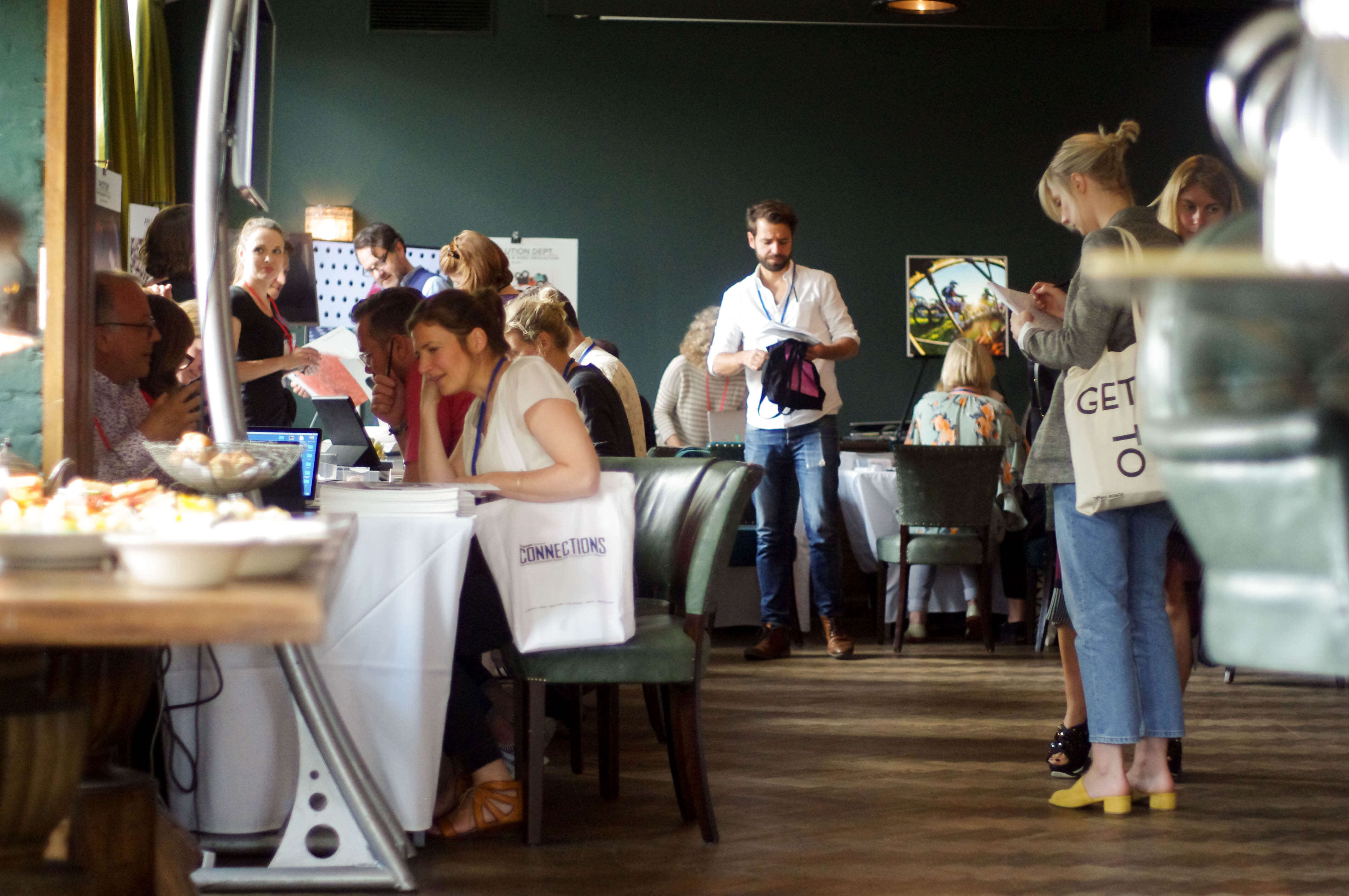 2 – Have a Point of View
In fashion, whether it's through the use of color, materials, pattern, fit or imagery, it's being distinct that makes you stand out.
What this means is brands need to articulate their message quickly and be consistent. Missoni, for example, created the art of space-dyed yarns. No one has any idea of the time and effort that the team goes through every single season to redevelop new colorways, but Missoni's complex and unique brand is extremely difficult to copy. Its colors give the brand a signature and DNA.
Renowned creative visionary Fabion Baron recently commented in BoF that creative 'opinion' is crucial as it informs what work you produce and it's also very much what he looks for when working with clients.
"You have to be original. I look for people that have their own point of view. That's the most important thing. That's the key, because if you can take a stand and have a place where you believe 'I like this, I like that, I don't want this, I don't want that,' then number one, you can make decisions and number two, you can have a genuine opinion on fashion."
3 – Set guidelines and be confident
Taking the time to create distinct visual references and touchpoints that match and deliver according to the principles and purpose of your business is a massively rewarding process.
Yet for many brands, creative direction and setting clear guidelines is something they've forgotten to do. Perhaps it's a lack of confidence, but in the new face-paced world of fashion, without guidelines, without strong visual and creative direction, your brand vision becomes erratic, diluted, loses focus and just becomes part of the white noise.
A distinct story that links to distinct visual guidelines makes your brand look professional and confident and will help to ensure that your fashion brand is sustainable. It also makes everyone's life so much easier, especially when working with and briefing external agencies. I caught up with the founder of Grain Creative – Madelyn Postman and asked her thoughts on how to get the best out of working with creative agencies.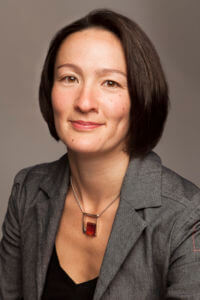 JJ: I believe that creating and owning a distinct visual language that's consistent and recognisable is really important very early on and dictates a fashion brand's sustainability success.
What's your view?
"Fashion is interesting from a branding point of view for two reasons. First, because fashion "brands" us as individuals. We represent ourselves with the clothes we wear. So it's one of the most personal types of products, literally sitting on our skin all day long. Second, fashion evolves seasonally but at the same time, as you say, a fashion brand needs to be recognisable. It's a matter of balancing the ever-changing components of a fashion brand, the clothes themselves, with the part that stays consistent."
That means consistency of the signature look and feel including photographic art direction, plus the visual identity which includes the logo, colour palette and typographic styles. Think of the advertising, social media and packaging of your favourite brands and what makes them unique; why you love them.
JJ: When working with agencies on the creative direction, I encourage clients to think hard and long and to provide a great brief. Alongside that input – describe what a great creative brief would be?
MP: "It would also include the brand's background including the team profiles, the brand's objectives, target audiences (demographics including countries), what's needed in terms of deliverables (e.g. brand strategy, naming, visual identity, investors' deck, packaging, e-commerce website, social media strategy), routes to market, timing/milestones, a general financial outline (e.g. P&L forecasts) and allocated branding budget."
JJ: What three common mistakes do entrepreneurs, in particular, make when approaching a creative branding agency?
1.  Having no idea what their budget is for branding.
2. Not appreciating the impact an investment in branding will make.
3. Not having done their research – again ideally a fully-formulated business plan would already be in place, but if it's not, the entrepreneur needs to at least know the content of the business plan. We often get approached by people too early on in their research, with only vague ideas of what they want their business to be.
JJ: What can clients do to get the best out of working with a creative branding agency?
1. Have clear ideas – do your homework and approach the agency with a good brief, so they know you're serious and professional.
2. Make long-term relationships with your key partners. Once your branding agency has helped create your visual language and tone of voice, they will be best positioned to keep communicating in that same voice in your marketing and social media.
3. Meet with 3-5 agencies to make sure you click. Chemistry and intuition count for a lot. The agency (ideally an experienced one) needs to share the enthusiasm for the brand you're creating together.
Are you a retailer or brand looking for help to move your business online? We can help you with your digital strategy, help you navigate the chaos and get you credible and visible and grow online.  Contact us today.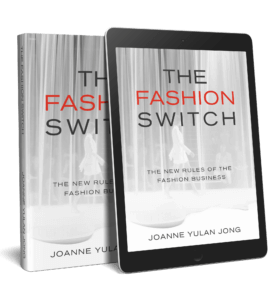 Joanne Yulan Jong a Creative Director, Fashion Writer, and Author of the bestselling book THE FASHION SWITCH 'The new rules if the fashion business'. She has been invited to be a regular columnist for WWD magazine.