How resilient is your brand to the changes that are happening in the fashion market today?
I had the opportunity to explore that question with a live audience of creative business owners at #FASHIONTECH, part of the Premium International trade show, Berlin.
#FASHIONTECH BERLIN Masterclass
The digital revolution has completely disrupted the fashion business. The traditional methods of growing brand awareness no longer work and competition is set to only get more intense. The question that needs to be answered is this "how can I stand out?"
Many fashion business owners are aware that they have issues in their business that they need to address; their sales have stalled, cash flow and production is a constant issue and they are aware they need to address the digital market. They feel the change, yet don't have a strategy to address them.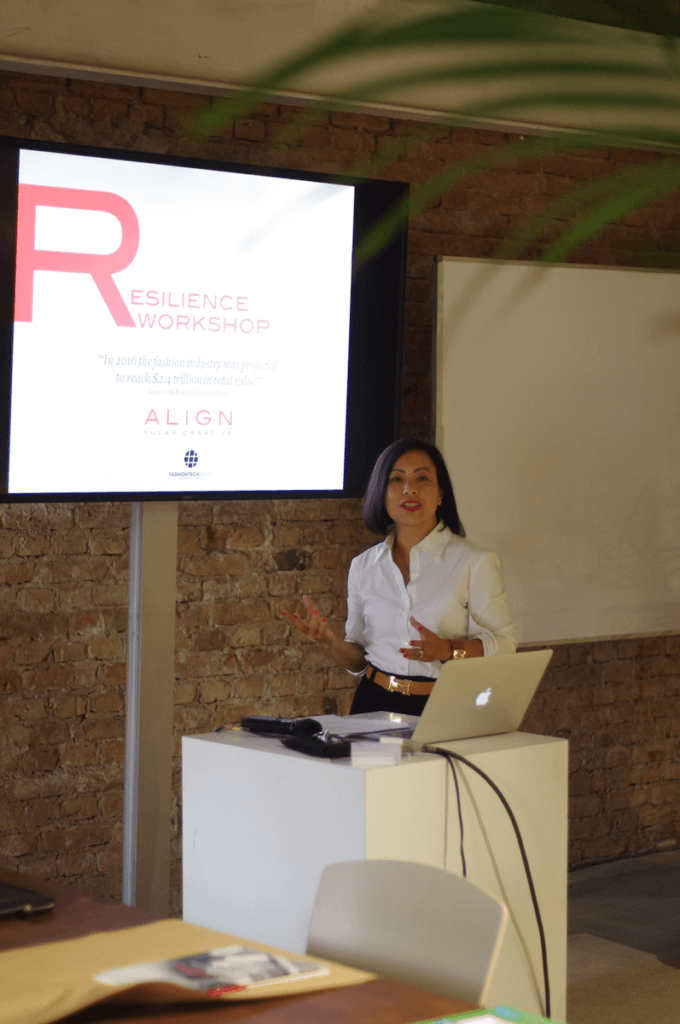 We launched the Resilience Workshop at #FASHIONTECH as it was a great opportunity for many of the owners of international fashion brands to get an independent, objective audit of their brands' strengths and weaknesses. I began by giving a short introduction to my ALIGN principle, a five-step method that captures the big concepts of the fashion business and frames it in a unique check and balance system. We use this as a framework to help businesses align their creative and strategic vision.
Then we began the masterclass questionnaire. Forty-four very carefully constructed questions, all to be answered in quick succession with an honest answer of Yes or No (Green for Yes, and Red for No) This fun and quick-fire session, helps ambitious brand owners understand the market opportunities, stress-test their business resilience and to understand the key elements that need to be aligned in order to stand out in today's digital market.
Whilst it's a fun exercise the results are very revealing, effectively providing you with a heat map of your business. More importantly, it highlights the urgent issues that need to be addressed today.
Click here for the  SCORECARD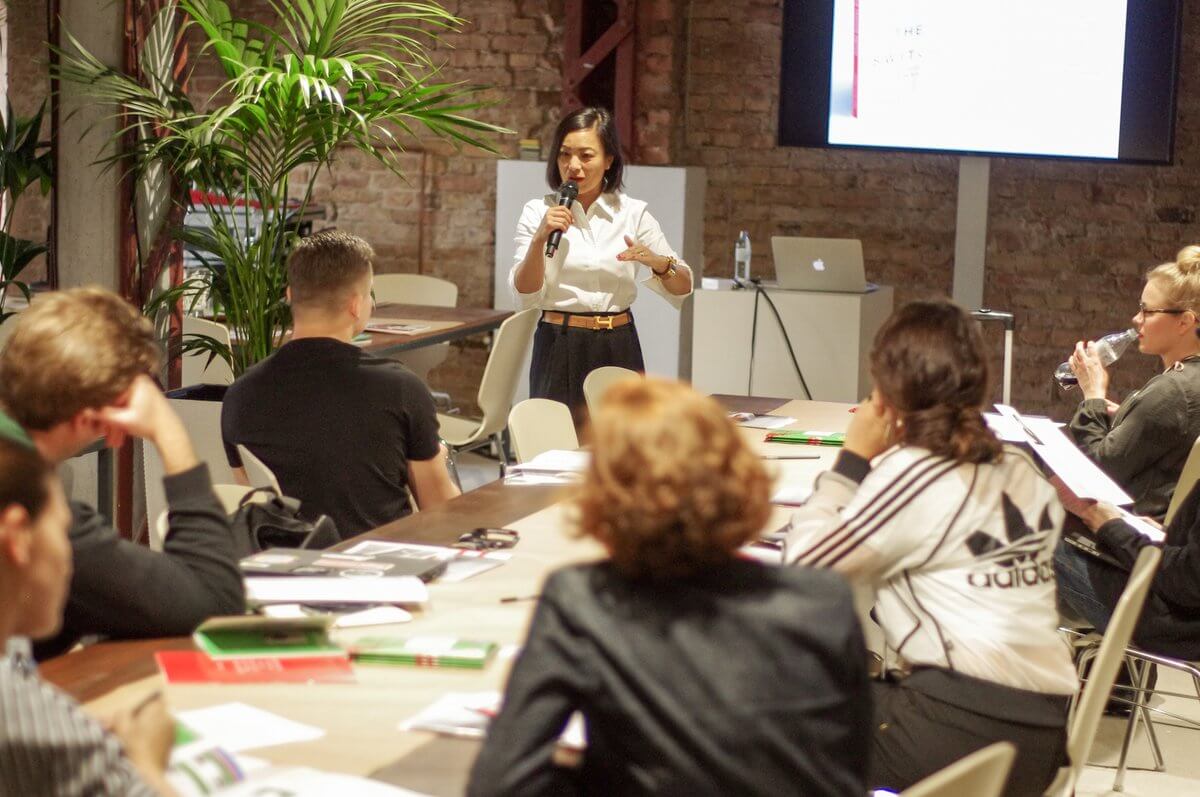 It's clear from the results that many brands are looking for strategic clarity and attendees found the masterclass incredibly thought-provoking. That's the key to moving forward. It's about looking up, seeing the bigger picture and just how the business has changed. Recognizing that a change of mindset needs to happen before you can see the huge opportunities ahead.
I caught up with Thomas, the Director of Business Development Premium Group. I asked him for his thoughts about the future trend of the market. He agreed for the forward-thinking focused brands there is plenty of opportunities.
"As the organizers of major international trade shows, we are always researching what is affecting the business. Fashion has been very disrupted by digital, but the reports we've been presented by KPMG show that despite the market volatility, the fashion market will still be in growth.
Reports predict that it will grow steadily till 2025, much of that growth coming from consumers spending more on e-Commerce, but also the multi-brand boutiques who get the customer experience right, taking the lead when it comes to wholesale.
Those most at risk are small to medium owner-led businesses who are not thinking digital and are unable to differentiate themselves with a uniquely curated portfolio, clearly defined target groups and in-store experiences."
Thomas Johann Lorenz
Director of Business Development Premium Group,
Founder Premium Group Digital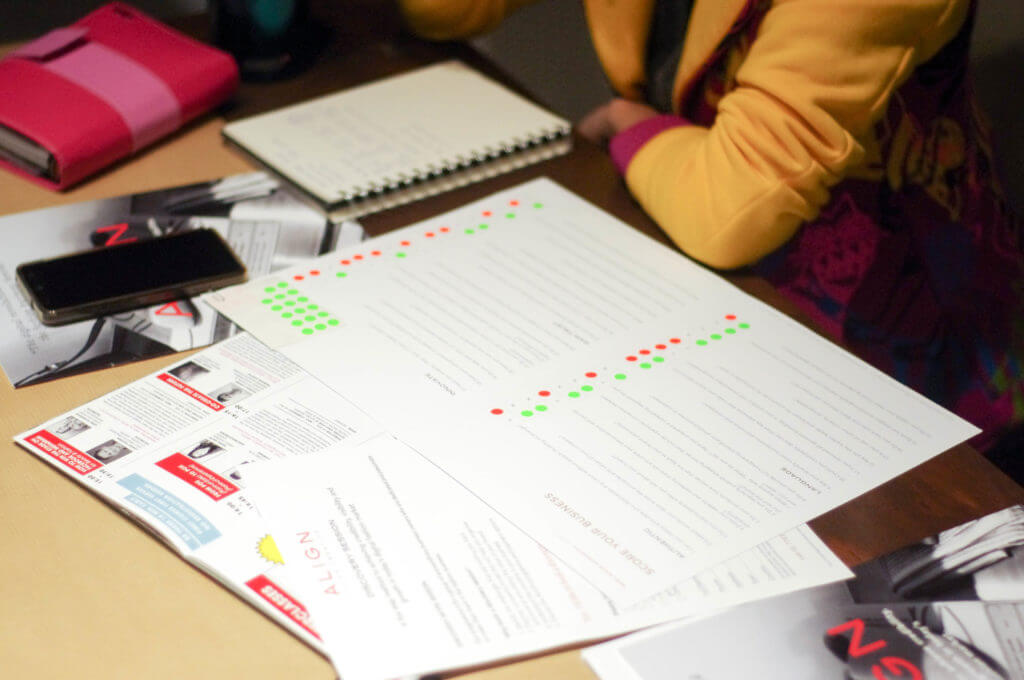 Try our free valuable and thought-provoking online scorecard tool that reveals the strengths and weaknesses of your fashion business  
Click here for the  SCORECARD
Are you a retailer or brand looking for help to move your business online? We can help you with your digital strategy, help you navigate the chaos and get you credible and visible and grow online.  Contact us today.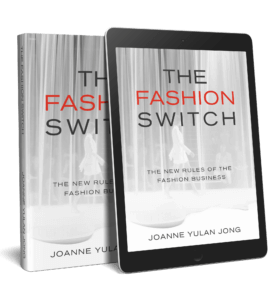 Joanne Yulan Jong a Creative Director, Fashion Writer, and Author of the bestselling book THE FASHION SWITCH 'The new rules if the fashion business'. She has been invited to be a regular columnist for WWD magazine.