Unpredictable consumer habits, rising business rates, Brexit and sale culture are putting high street retailers in a vulnerable position. Yulan Creative investigates.
Why is the high street declining?
Season-focused shopping is on the way out. According to a recent report conducted by global retail analysts, Kantar Worldpanel, the British fashion market faced a 2% sales drop at the end of 2016 compared with the previous year. This is the most considerable decline since the wake of the recession in 2009.
One of the main catalysts is a shift in consumer behaviour, habits and the impact of digital. A decade ago, it was de rigueur to purchase coats in winter and school shoes in September, but today's shoppers are spending money when items are cheapest, regardless of whether or not they will wear them straight away.
Today's consumers are also highly unpredictable. No matter how high footfall is, there is no guarantee that customers will make in-store purchases. Unless you are offering a very niche product, consumers are likely to check online for a better deal.
Customers are more discerning
Customers today use devices as pocket guides to help them to find store locators, get feedback from friends, check prices and reviews. They check on the spot comparison and take photos to remember what they have liked. They can even check the availability in-store before they ask an assistant for help.
According to Google:
In total, 21% of UK consumers are recognised as mobile-assisted shoppers and 70% of these visits the store website, while in-store.
This shift in habits is putting retailers at a big risk. There is less predictability in terms of sell-through, especially at full price. This usually results in erratic discounting throughout the season, which is not only detrimental to profit margins but the brand identity too.
A brand resorting to constant sale measures may lose their integrity and the customer will become reliant on discounts and never pay full price. It's a race to the bottom.
To add insult to injury, it's becoming more expensive than ever to staff stores due to the Living Wage and business rates are soaring. In London alone, business rates are expected to rise 26% this year and of course, this all comes at a time of monumental economic uncertainty: Brexit.
The lipstick phenomena
Experience is another big factor in the future of the high street. 38% of the millennial generation would prefer to spend money on an interesting and ethical experience rather than a mannequin and a cashier.
For the rest of us, in an economic downturn, we tend to veer away from large ticket items and instead spend on smaller, more affordable treats- pick-me-ups that make us feel better and don't break the bank. It is no surprise then that in the UK, there's been a huge increase in male grooming parlours, nail salons and hairdressers.
Retailers such as Lush are leveraging this moment, and offering immersive experiences and original products while maintaining strong ethical principles, and they are thriving.
Then you have outdoor clothing retailer, Patagonia who offer complimentary in-store repair services to extend the life of garments. This is so important at a time when most of us are making a conscious effort to be less wasteful.
Is there anything high-street retailers can do?
While there is no cookie cutter solution, many high street retailers are turning to near-shoring and test and repeat strategies to tackle some of the issues.
International manufacturing incurs high production costs, concerns green consumers and makes it difficult for brands to respond quickly to their customers changing needs. By nearshoring operations closer to fashion headquarters, it makes for a more humane economy and puts the retailer in the driving seat. We already saw this move back in 2015 in our piece Stormy Weather.
Zara is one example of nearshoring done well. Traditionally, retailers schedule 50-60% of stock 6 months ahead of the season, but Zara only commits to 25%. By keeping a large proportion of production and design in-house, Zara has the freedom to react to trends and freshen up styles in the middle of a season.
This method allows Zara a 2 week turnaround time from design to rail. Their nearshoring factory is based in Portugal, giving them the freedom to manufacture low quantities and replenish based on consumer reactions, reducing the risk of the excess unsold stock.
According to The Business of Fashion McKinsey Report, in the US there are real issues looming:
"For the first half of this year (2016), the US retail industry's inventory-to-sales ratio hit a new high since 2009. This is not the healthiest metric for US retailers, so this point bears close monitoring."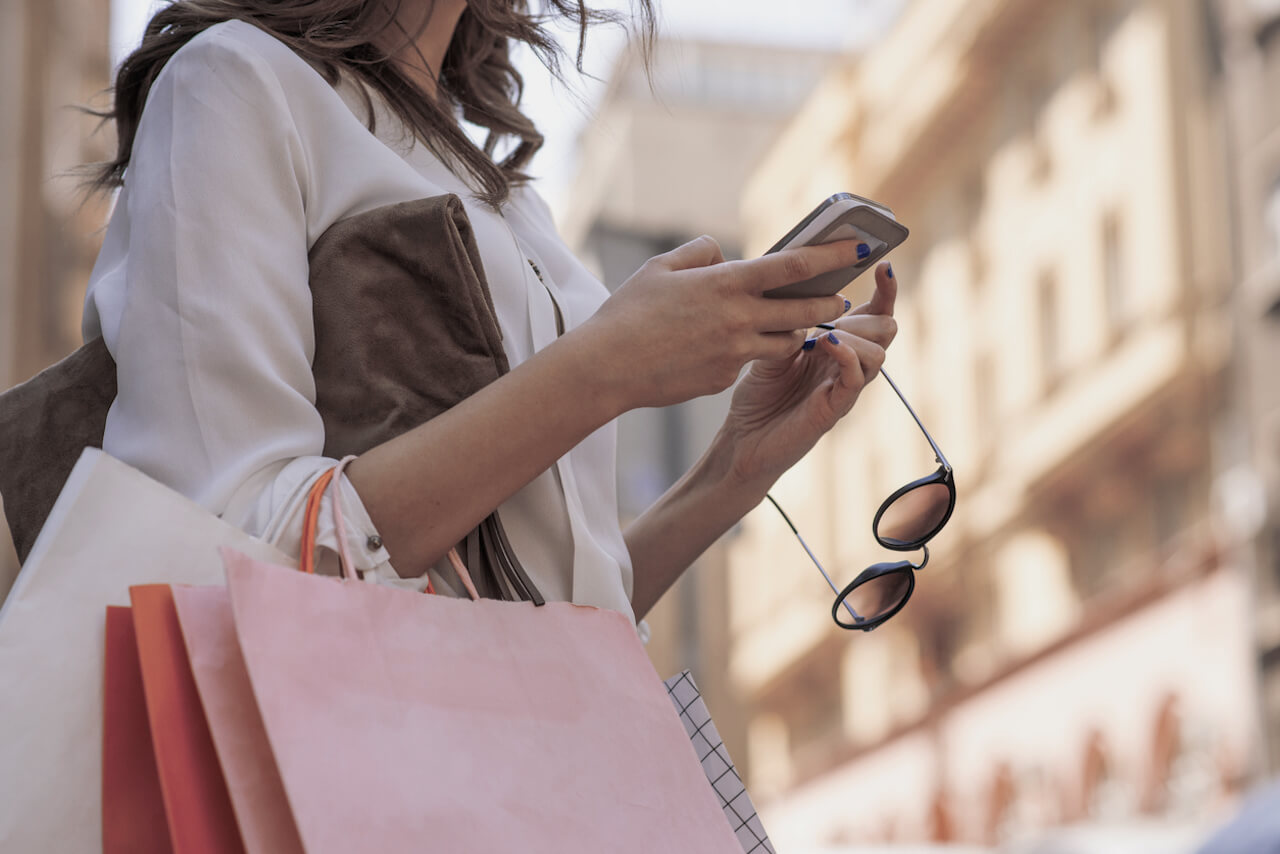 Understanding the blend of technology and physical is key
Some UK departments stores are already making moves to address this. Debenhams for example have appointed digitally-minded CEO Sergio Bucher (formerly of Amazon) and Inditex realised that the bricks and mortar experience has to mirror and compliment the experience online.
Similarly, in America, Brian Cornell, CEO of Target believes that his stores drive sales online. Their strategy? Leveraging their wide retail footprint to consign online sales quicker and more cheaply than distribution centres would. Investing in customer experience and encouraging them to stay in-store are also crucial factors. "Our guests like to shop, they love that sense of discovery, and they expect an elevated experience. We need to give it to them."
In short, it's no longer enough to sell products, there needs to be theatre and showmanship to make your store worth visiting. Altogether, high-street retailers need to be more reactive, more interesting and more strategic to stay afloat. Storm clouds are gathering over the high-street, may the smartest survive.
As Brian Cornell says:
"Our job is to be agile, offer rich experiences and let [customers] own it on their own terms. If we don't, someone else will."
Are you a retailer or brand looking for help to move your business online? We can help you with your digital strategy, help you navigate the chaos and get you credible and visible and grow online.  Contact us today.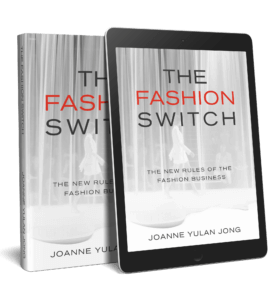 Joanne Yulan Jong a Creative Director, Fashion Writer, and Author of the bestselling book THE FASHION SWITCH 'The new rules if the fashion business'. She has been invited to be a regular columnist for WWD magazine.