Will UK fashion survive Brexit and can British brands survive and thrive despite the obstacles? Joanne Yulan Jong assesses the damage.
My business revolves around helping mid to luxury fashion brands to become established and respected. A considerable part of this is helping them understand and adapt to the challenges of the market. The biggest one is hitting our shores. Will UK fashion survive Brexit?
We've heard in the news this week that the UK is close to reaching a deal on Brexit. Whatever the deal ends up being, changing the current trade relations with the EU will leave the majority of mid to luxury UK fashion brands severely affected. Between the devaluation of the pound to the end of free trade, visa issues, and funding cuts, it's tough to think of any positives.
The end of free movement
Building UK business and staying competitive with European brands to date has been possible because of the single market. The talent of the UK mixed with the tools of Europe is a winning combination. Brexit will take the wind out of our sails.
Take for example the development of a luxury UK heritage brand's tailored jacket. It's designed in the UK but using the expertise of Europe artisans for pattern making, for fabrics and production. It's a British luxury product yet every step of the process involves collaboration with EU-based talent. Every step of creating fashion intricately connected with sources as near and far. Leaving the EU complicates matters significantly and presents us with a logistical nightmare.
For example these key effects
Production – increased courier charges, restrictions, and tariffs.
EU Raw Materials – visa issues and quality control driving the unit price up significantly.
POS – wholesale prices increase as products are exported, and online prices increase to countries outside of the UK.
Who will take the hit on margin? The only brands that will be able to remain competitive post-Brexit are those, which already have high price points so a hike won't be too visible. Or, those with a strong direct to consumer business.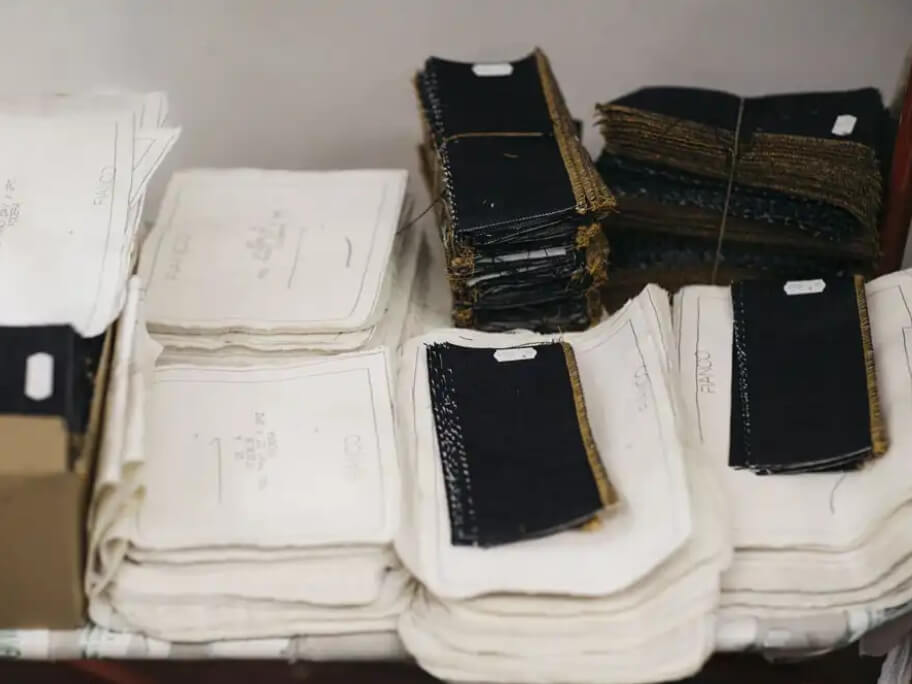 The talent drain
With such obstacles on the horizon, you'd be forgiven for thinking, "let's just cut the cord with Europe and keep production within the UK." It's not that simple. While there are good UK suppliers out there, they are inundated with orders, and there is a significant talent gap regarding finding new staff.
Besides, part of the beauty of fashion is the collaboration between home and away. Speciality finishes that make a designer piece desirable (refined fabrics, metalwork, trims, and buttons) are very difficult to find in the UK. We don't have the level of resources needed to produce these goods, nor are there signs that future generations want to work in the world of manufacturing. Working in production and manufacturing isn't seen as a career move.
UK factory owner Patrick Grant says, "We talk about apprenticeships but don't have an education system that delivers young people ready to take it on. We've been trying to find apprentices in Blackburn for a year now: it's been incredibly difficult."
In the creative industry, Fashion is the 4th highest employer amongst EU nationals, after music and film. 98,000 of these employees are freelancers. Up until now, we have been able to hire a creative from Paris on Monday afternoon and have them arrive in the UK ready for work come Tuesday morning. Now with Brexit on the scene, this scenario is about to become very complicated.
John Kampfner, Chief Executive at the Creative Industries Federation, says, "Our global reputation has made us a magnet for world-class talent who, in turn, has helped build our international renown. It would be reckless to lose this hard-won success."
The CIF has proposed that when freedom of movement ends, a creative freelancer visa should come into practice which would allow close ties to continue. A same-day turnaround has also been proposed to keep things moving.
There is also the doom and gloom of fashion education funding cuts to look forward to. An end to thriving schemes such as Erasmus coupled with sky-high tuition fees for EU students post-Brexit doesn't bode well for finding and securing international talent.
Leaving on a jet plane?
A survey conducted by Fashion Roundtable revealed that nearly a third of the UK fashion industry would likely decide to leave the country if the government doesn't offer a favourable deal. Ironic, given that part of the reason many UK citizens voted to leave the EU was to bring industries closer to home.
Commenting on businesses leaving the UK ahead of Brexit, Fashion Roundtable Founder, Tamara Cincik said, "Two long-established London brands, one in accessories, one in women's and menswear [are] moving to Portugal, and a large fash-tech business [is] looking to relocate its logistics to Italy. With a hard Brexit or no deal, swathes of fashion firms expect to leave."
90% of UK-based designers told the British Fashion Council they were voting remain and given all the factors discussed, it's hardly surprising that the result is a major blow. In an interview with the Evening Standard, fellow fashion expert Frances Card spoke openly about her disdain of the uncertainty surrounding Brexit, "The fashion industry works so far in advance, and it feels like we are in a blackout room and having to use a crystal ball to find out way out."
The devaluation of the pound
HSBC has predicted that the value of the pound could fall by as much as 20% following Brexit. Currency changes will have a massive effect on British fashion businesses that outsource production or source fabrics overseas.
I caught up with Helen Brocklebank the CEO of Walpole who agreed that we're going to see a huge impact, especially on smaller businesses.
"Walpole has seen its luxury fashion members increase their UK manufacturing by an average of 6% – and the provenance of 'Made in Britain' is increasingly important to a millennial customer. But the best quality raw materials – textiles, leather and so on – are imported from Europe. The huge decline in the value of sterling has made buying from Europe hugely expensive. If a hard Brexit adds tariffs and additional customs costs, plus the risks of not being able to fulfil orders if goods get stuck at borders to a poor exchange rate, you potentially have a doomsday scenario for the smaller businesses which are the signature of creative Britain". Helen Brocklebank
One positive is that the already dire state of the pound has driven international shoppers in their droves who are now getting far more bang for their buck at London's most lucrative shopping destinations. UK shopping is up 41% on the previous year with 25% of total sales attributed to international shoppers. However, some argue that despite strong sales, this could be a short-term win as once Brexit is passed, rising manufacturing costs could still leave retailers out of pocket.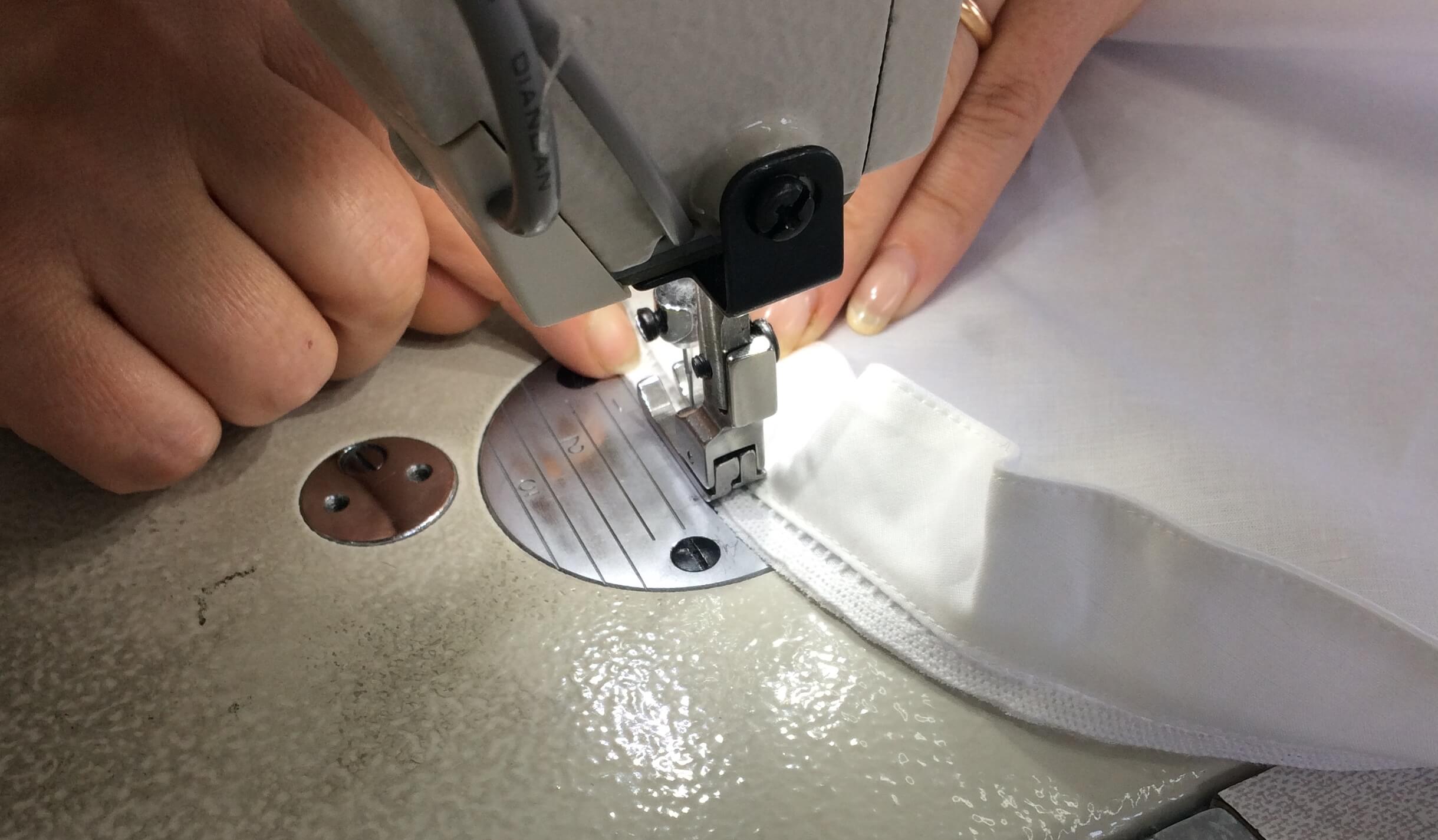 Is there anything you can do?
With so much at stake, it's impossible to give a definitive solution to the Brexit problem until a deal is in place. If you have not made plans already, here are some things brands can do now to prepare for the worst:
1. Revisit your range plan and price architecture
Can you afford to up your prices? If so, you will need to communicate to your point of difference and authenticity to customers showing that you still offer value and that you are worth it. If a business has no soul, then products are judged on price. Read more here
2. Revisit your brand positioning
The market will go through a period of recalibration, and will forces brands to think strategically about where they position their brand.  Can your brand become a more luxury product to enable you and build more room for manoeuvre on margin? Read more about how you can do this creatively.
3. Diversify your supply base
Can you produce and source materials within the UK? Kate Hills is a staunch campaigner for British-made goods and has spent the last decade campaigning to save and support UK manufacturing. Find out how she can help you here at Make it British.
4. Keep up the pressure on the government.
Superdry famously donated £1M to the People's Vote earlier this year in an active campaign for a second referendum. Meanwhile, the British Fashion Council and CIF are working to ensure that securing international working visas post-Brexit will still be a viable option. Walpole has continued to alert, educate, and lobby the government.
The UK fashion industry is worth £32 billion to the UK economy, and the government can't afford to lose us.
Are you a retailer or brand looking for help to move your business online? We can help you with your digital strategy, help you navigate the chaos and get you credible and visible and grow online.  Contact us today.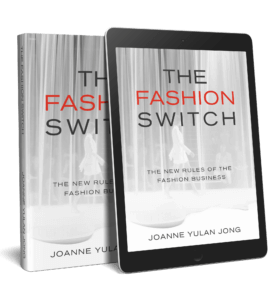 Joanne Yulan Jong a Creative Director, Fashion Writer, and Author of the bestselling book THE FASHION SWITCH 'The new rules if the fashion business'. She has been invited to be a regular columnist for WWD magazine.