Multifaceted concept stores are offering a more holistic buying experience, free from awkward silences and lacklustre aesthetics. Say hello to Zero Boundary Shopping.
The Store in Berlin feels anything but. After all, how many shops offer an event space, workspace, hairdressers, fashion store and restaurant all in one? Walking into the trendy Soho House, I'm struck by how large space is. The Store occupies the entire bottom floor and from the china, you drink out of to the record on the needle, every detail has been carefully considered.
Doing away with the hard sell
The Store's creative vision is the brainchild of Alex Eagle, who's bijou shop in the heart of Soho London has already redefined retail experience. In Berlin, she has managed to scale her "invigorating creative hub". Customers are invited into collaborative space that invites guests to eat, play, pamper and work. Shopping is in the mix, but the experience akin to browsing a friend's enviable record collection, rather than a forced, faceless transaction. You really feel as though you are in someone's house or apartment- someone with great taste.
When you browse and move around the space there is no discerning difference between the experience and what is for sale. Although you can buy everything, the typical 'shop' atmosphere is redundant and assistants are unobtrusive to the point where they are almost invisible.
Alex discussed the thought process behind The Store in an interview with I-D magazine. She said
"International visitors come and buy then and there. For our locals who come and enjoy the space, it's a much more slowly cooked process. They might buy a magazine or have lunch, and maybe they check out the Jil Sander coat for a few weeks until they buy it. People are buying a slice of that lifestyle that we've created and we work hard at determining an edit and brand selection that you can't find everywhere."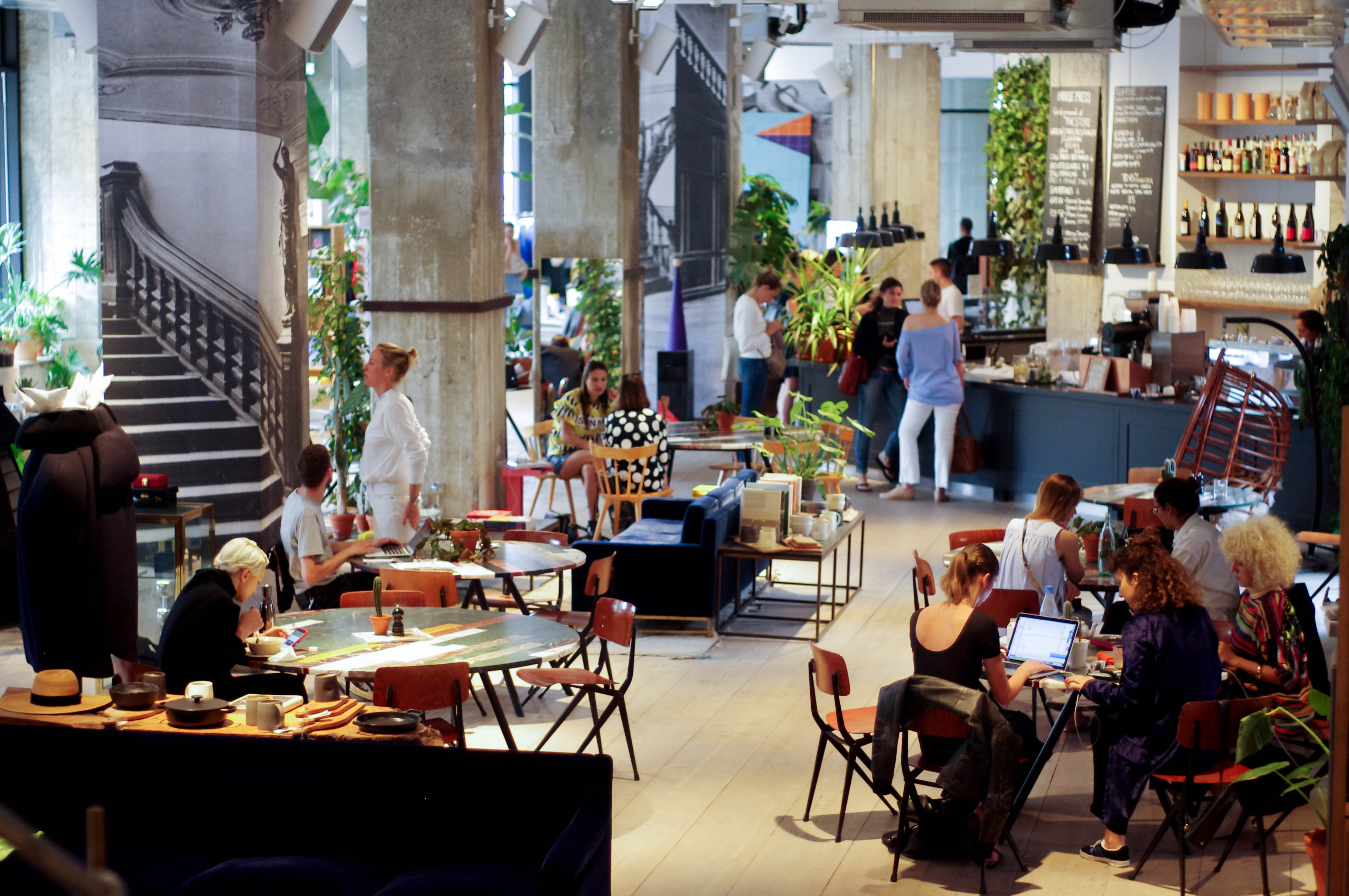 "Pieces you wear until they are threadbare"
Another great example of this curated living experience is the Apartment in LA. When visiting my friend last summer it was one of the top five she listed as "must see" and we had a wonderful afternoon browsing that store and the neighbourhood. It was just so artfully laid out that you could literally imagine yourself running the bath, pampering yourself with the array of bath oils, then stepping into the changing room, where a timeless but quirky wardrobe of clothing awaits you. Everything was for sale yet you felt no pressure.
In a way, what businesses such as The Store and The Apartment in LA are doing is the antithesis of retail as we know it. We see time and time again on the high street that there is a constant push for the next IT piece and the next trend. As many products as possible are crammed into a small space with little to no emphasis on longevity. It cheapens the product selection and creates an atmosphere where everything feels contrived and disposable.
The beauty of zero-boundary shopping is the quality of experience. It's not a place you go for a slapdash haul, it's a place to savour and revisit at your leisure. The product selection process feels eloquent, too. Curators cherry-pick a handful of designers to collaborate with, there are usually in-store exclusives and from the Daniel Heer furniture you sit on to drink your coffee, to the New & Lingwood Chelsea boots you try on, everything serves a purpose.
"It's always about simplicity, keeping everything to a minimum. It's not about the 'it' thing, it's about hidden luxury, feeling smart, being comfortable, suiting your body and trying to find shapes that fit our figures. The sexiest thing is ease."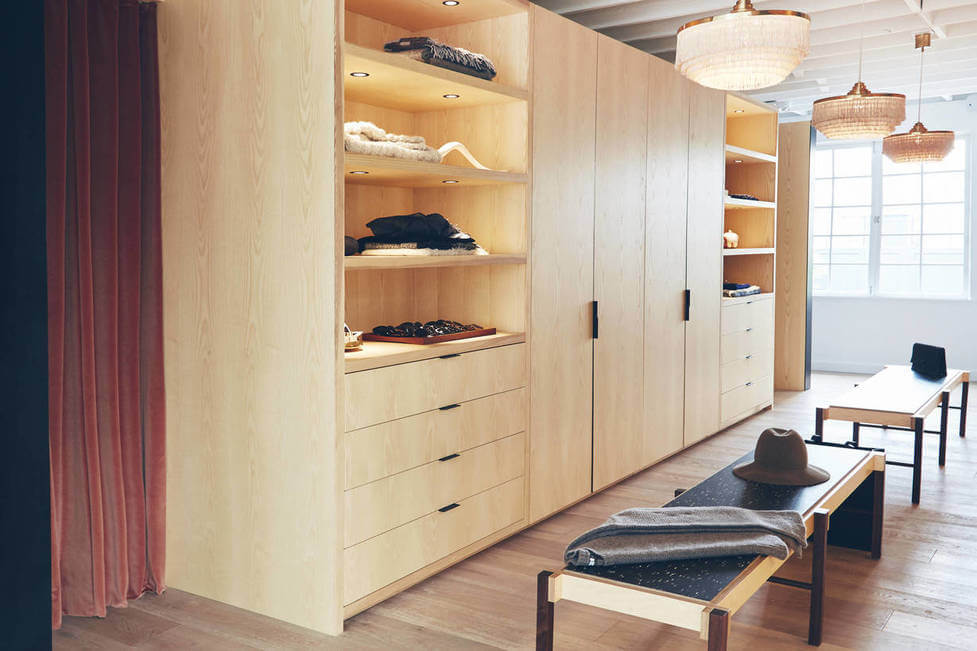 A friction-less shopping experience
Wonderfully curated spaces such as The Store and The Apartment bring a sense of optimism and a realisation of a new and successful retail environment.
I think back to the days of living in Milan and the sense of boundaries. Whether frequenting a bakery or a designer fashion boutique, there was a clear line that you were not supposed to cross. On Milan's most fashionable shopping street, Via Montenapoleone, you'd walk into a store and the pristine sales assistants would follow behind tutting and fussing, refolding garments and straightening up the displays. They'd generally make you feel incredibly unwelcome.
Rewind further back in time to the Mad Men era, where there was a physical counter in every speciality store, a barrier between you and your purchase. You'd have to ask an assistant to fetch exactly what you were looking for from a wall of little display drawers and present it to you. Interestingly, although they have all but disappeared in Milan you can still find speciality stores outside the big Italian cities. As with all trends, it would come as no surprise to see that type of store returning, repackaged as a more personalised and expert service.
How things have changed. Nowadays, retailers everywhere are much more welcoming and have woken to the realisation that removing boundaries is part of the purchasing process. The emergence of digital has removed the barrier between customer and retailer, so in-store experience is following fast. Customers are encouraged to stay and browse, take photos and generally make themselves at home. And if for some reason there are barriers, you'll be sure to read about it in a damning online review. Shops can no longer afford to put hurdles up.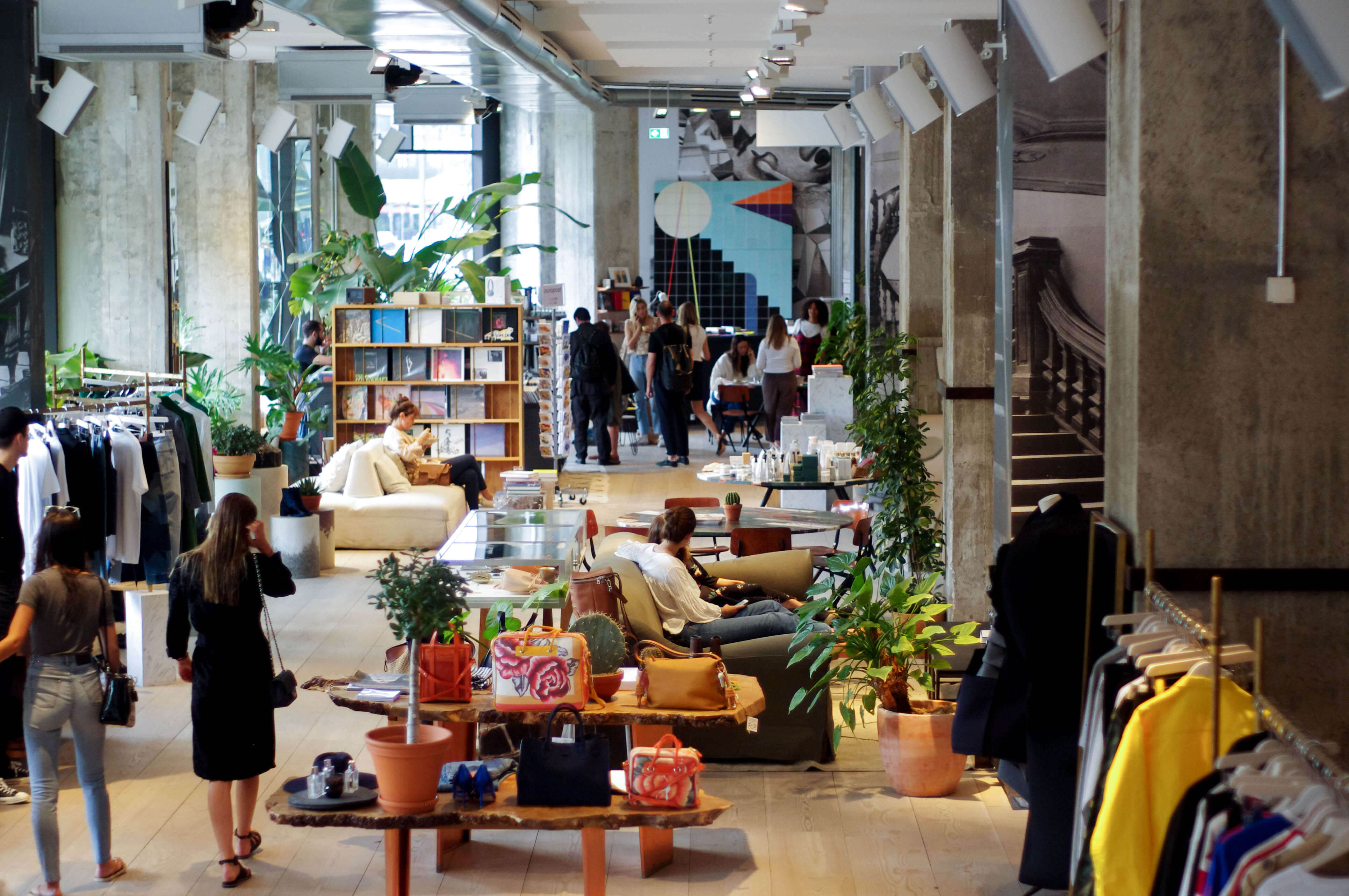 Zero Boundary Shopping is the future
This kind of welcoming, Zero Boundary Shopping (as I call it) is the future of fashion retail. Customers want to feel relaxed, entertained, connected, befriended and part of a select group.
It's a multifaceted world of retail – it's not just about the product anymore – but the experience as a whole. And any transaction needs to be as frictionless as possible.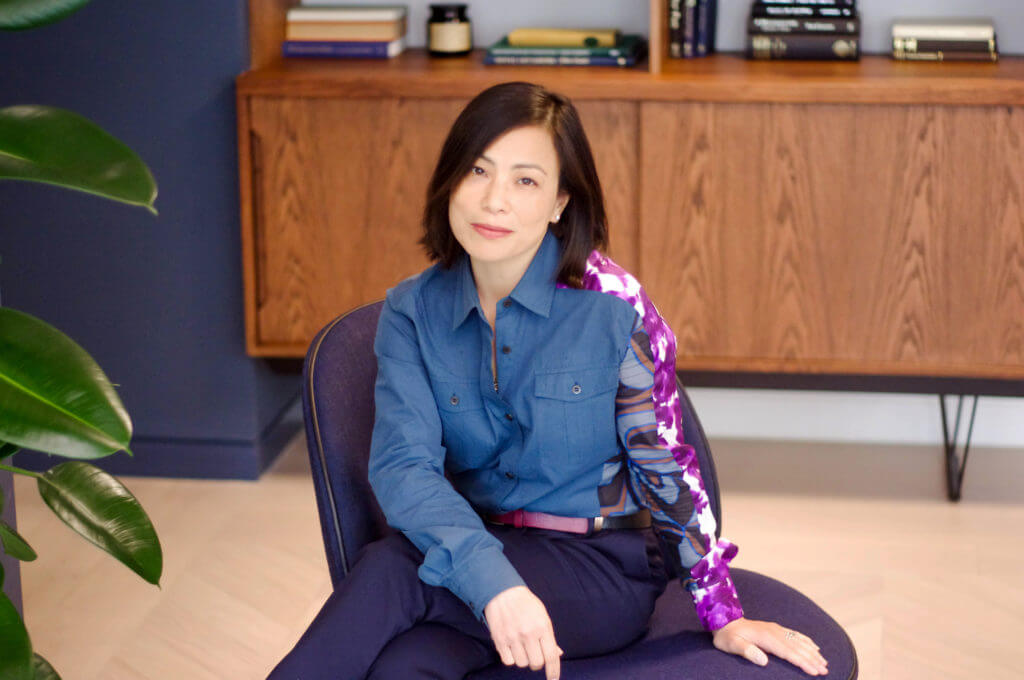 Are you a retailer or brand looking for help to move your business online? We can help you with your digital strategy, help you navigate the chaos and get you credible and visible and grow online.  Contact us today.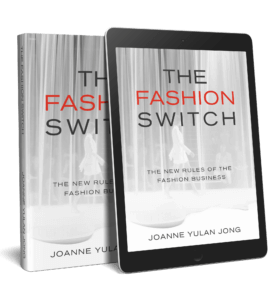 Joanne Yulan Jong a Creative Director, Fashion Writer, and Author of the bestselling book THE FASHION SWITCH 'The new rules if the fashion business'. She has been invited to be a regular columnist for WWD magazine.