I'm delighted to announce that I've written a book, called
THE FASHION SWITCH "The new rules of the fashion business"
The book will be published by Rethink Press and is due for release in this and available at the end of November 2017. Writing this book is something I've been thinking about for many years and I'm excited to share this with you.
"This is a great read. Joanne has written an indispensable bible, a must read for all designers, whether starting out or years into the game. A unique insight into how the fashion industry works and how to navigate your way through it most effectively."- Tamsin Blanchard, Fashion Writer & Editor
Here are my answers to the most commonly asked questions about the book.
What is the Fashion Switch about?
It's about the seismic change that digital has brought to the fashion business and how it is been affected. It's a handbook for independent fashion and creative business owners, either up-and-coming or established, who are asking this question: How do I remain credible, visible and grow my business in such a fast-paced and competitive environment? The Fashion Switch provides that answer.
Why did you write it?
Everyone is just watching and observing what is happening to the fashion industry. It's the independent owner led fashion companies who are most at risk, as they often don't have the resources to test new strategies. They are uniquely challenged. There is no shortage of theories out there about what going to happen next, but there is very little practical advice about how to navigate the huge challenges of today's market or how to see the opportunities. I felt it was the right moment to share my knowledge, experience and advice and my step-by-step framework.
What is different about it?
It's the first book on strategy that's been written by a designer with 25 years of hands-on creative experience. I completely understand and empathise with the passion and drive that makes people stay in this incredible business. However, the old rules have been torn up and thrown away. Only those businesses with the right mindset to harness this new digital age of fashion will survive.
What is your main message?
The role of creativity in fashion has changed. Designers can no longer sketch away in ivory towers. That era has long gone. I believe that something powerful happens where beautiful design meets entrepreneurship. It's this new creative spirit that's needed to succeed today. All parts of the business including finance and strategy have to be aligned.
What problems will it solve?
Often owners are so busy running their business they are unable to find time to look at the business as a whole. Without creative and strategic alignment owners will lose the business they worked so hard to build. I've been through the pain of closing my label. It is painful.
Yes, we all know the market is challenged but is also a very exciting time. There are so many opportunities, especially for independents who have the ability to be more nimble and agile. This book outlines clearly how to address business challenges head-on, be strategic and build on the value that they have already have but may not see. More importantly, though, it helps owners get back to being creative, get back in control.
How long did it take you to write it?
It's taken just shy of a year and a half. I started writing the book in May 2016 and it's due to launch this November 2017.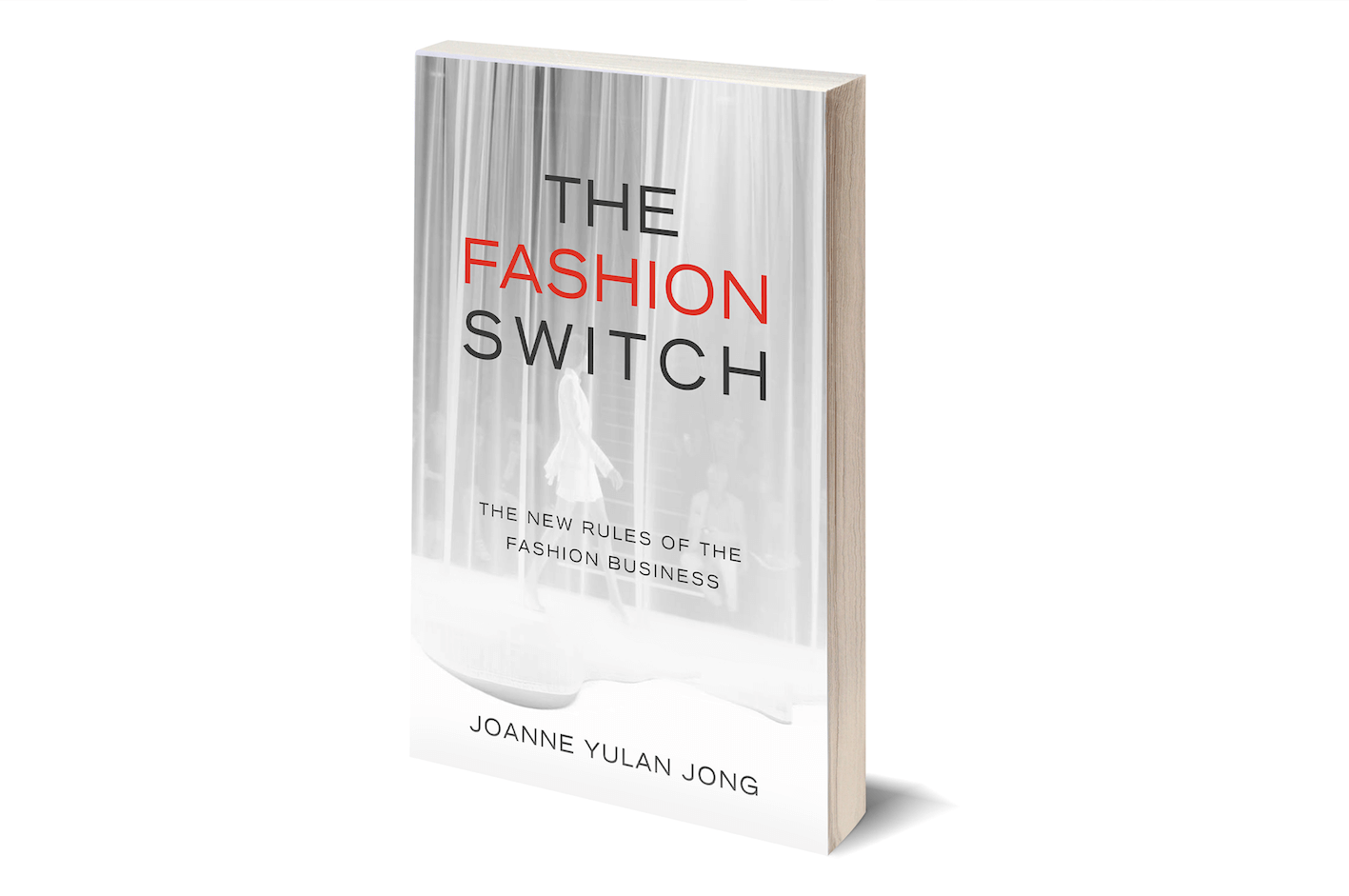 Where can I buy it?
From November 2017 it will be available on AMAZON. You will be able to buy the paperback or in Kindle format.
Are you a retailer or brand looking for help to move your business online? We can help you with your digital strategy, help you navigate the chaos and get you credible and visible and grow online.  Contact us today.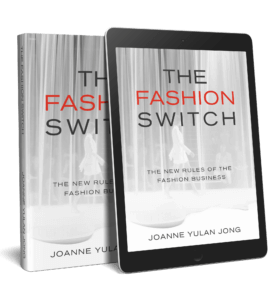 Joanne Yulan Jong a Creative Director, Fashion Writer, and Author of the bestselling book THE FASHION SWITCH 'The new rules if the fashion business'. She has been invited to be a regular columnist for WWD magazine.