"Knowing what type of fashion business you want to run is incredibly important. You need to research and define the niche you would want to venture into, as there are many fashion avenues you could take"
Would you be interested venturing into the line of a lifestyle business, in which you will be an owner, founder and creative? Or perhaps you're interested in a business module that you would want to grow to become a global brand and sell on later?
To define these ventures, you need to ask yourself very important questions – Where do you want to be in two years' time? How will you know if you're on target and what are your indicators?
Working in such a competitive market, it's worth knowing what it is that you would like to achieve in order to use your resources wisely. Defining your business goals and ambition will help you to remain focused on what needs to be implemented at the present to achieve business successes. Think of it as 'reverse engineering the future'.
Independent businesses often neglect the fact that growing into a brand and scaling up means that you would most likely need to raise capital by selling equity. Many businesses scout for investors to inject the 'know-how' and funds needed to build their brand quickly.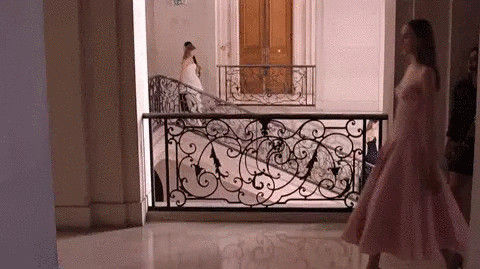 The reality is, you will only attract quality investors if you produce a convincing investor 'deck' with detailed finances, showing growth and an enticing opportunity for them. You need to, however, go into this with full knowledge that gaining investors means relinquishing full control of running your company, and you will be held accountable to meet growth targets.
"If you want to create a brand, that is a very different experience and journey compared to lifestyle fashion businesses. You have to see growth and improvement on margin every year. If you choose to be a lifestyle business, your sales can stop at any time, but if you are a brand you give yourself the extra task of growth."- Adam Brown, founder and Creative Director of Orlebar Brown
As with many entrepreneurs, you may have started your fashion business with the intention of being your own boss. Funding your own business means you retain control, but you may grow less quickly. The outsourced investment allows for faster growth, however, the loss of autonomy.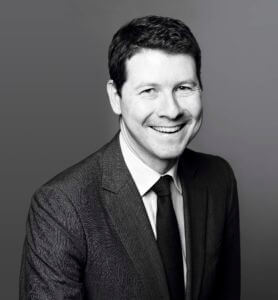 "When clients ask me to assess their business plans I work alongside my network of financial experts to give them sound, targeted advice. Through the ALIGN principle, we get the heart of the business assumptions so they are ready for a serious strategy for business growth. I caught up with one of them, Sam Richardson of Ekman Capital, to go through his tips for when approaching private investors to back your fashion brand."
Let's get into it: 'You've got the appointment to meet a potential investor', What do you do? Sam Richardson, Ekman Capital
1- Define your brand identity and Unique Selling Point
SR: Get quickly to your key points of differentiation. Something you're doing that other people are not doing or not targeting. This is very important especially if you're a small business.
Investors want to understand when the light bulb moment was, what it was and why you decided to start the business – even if it has changed over time. Your first idea or your first concept might not be what you're selling right now, but I think that's probably the thing you need to focus on."
2- Make it Snappy
SR: Assume that people remember a maximum of five things from the meeting. Make sure those points are consistent throughout your pitch, otherwise you run the risk of them remembering irrelevant information that will not benefit you and will not help to convince them to schedule a second meeting.
3- Be Financially in The Know
SR: You should always be well prepared and well versed. Do not pitch to a meeting without the basic knowledge of your finances. If you are a commercially trading business, make sure that you understand who your customers are and your revenue and cash flow. Investors may not entirely understand some aspects of your business plan or even your market, however, they are very clued up when it comes to figures – after all, that's what they will be investing!
4- Articulate the Investment Opportunity
SR: If you've had the luxury of raising money against the backdrop of rising sales, that is an easily identifiable trend and a strong enough narrative in itself. The key is to articulate why your growth plan is structured in a particular way.
If your business is pre-revenue, then you would need to forecast how much more money you still have to spend before you start selling it. It's more difficult to convince people that you are ready for an investment in those circumstances, thus you must be very knowledgeable about your costs.
You have to be able to demonstrate that if someone's investing in a pre-revenue business, the money that they're investing is going to create value, rather than just fund costs – a point that many people forget.
5- Growth with their Funds
SR: Your pitch needs to be clear on how your business will grow with their investment – being an extension of a product or opening a store. If you are vague about what the investment will cover, investors will assume you have no real "building-blocks" in place. This will simply manifest that little, if any, a thought has gone into what it is that you would plough the money into to systematically grow the business.
6- Give yourself time
SR: Finding the right investors takes time. This should not be a rushed job as you would need to find your niche before reaching out to investors. If you were going out to a market to find new investors or investments for people who have not invested with you before, we would advise you accept that the process may take a year. Approaching investors who are familiar with your business and who understands your capabilities may help to fast-track the process.
So remember, if you're about to approach investors the key is to be very, very prepared.
Are you a retailer or brand looking for help to move your business online? We can help you with your digital strategy, help you navigate the chaos and get you credible and visible and grow online.  Contact us today.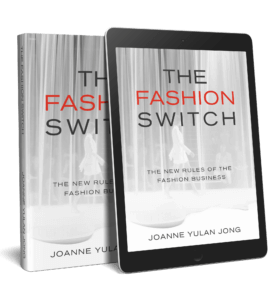 Joanne Yulan Jong a Creative Director, Fashion Writer, and Author of the bestselling book THE FASHION SWITCH 'The new rules if the fashion business'. She has been invited to be a regular columnist for WWD magazine.