Sustainability and sustainable fashion has become fashion's biggest topic, yet there are many brands already out there that have been working tirelessly behind this cause for years. This coming year of 2020, it's time for them also to come to the forefront, to tell their stories and for us to encourage them for their hard work and celebrate their wins.
They've been overshadowed by the gloss and pomp of the fashion circus, but the light is now shining brightly on them. Whilst their philosophy of slow fashion and a connected approach to artisan craft might be analogue, digital is the way that this wave of consciousness will spread into the movement it deserves to be, and a tech-savvy approach to business is fundamental.
For client Bronwyn Lowenthal, the founder of a sustainable fashion brand called Lowie, it was the pivot she was seeking. She has owned her business for more than seventeen years and runs two stores in London. The work we did together this year brought her both confidence and a digital mindset. I'm proud to be working with women on a mission, and I thought that I'd share an interview with her explaining her thoughts, what drives her and her experience of working through our six-month ALIGN Coaching Programme together.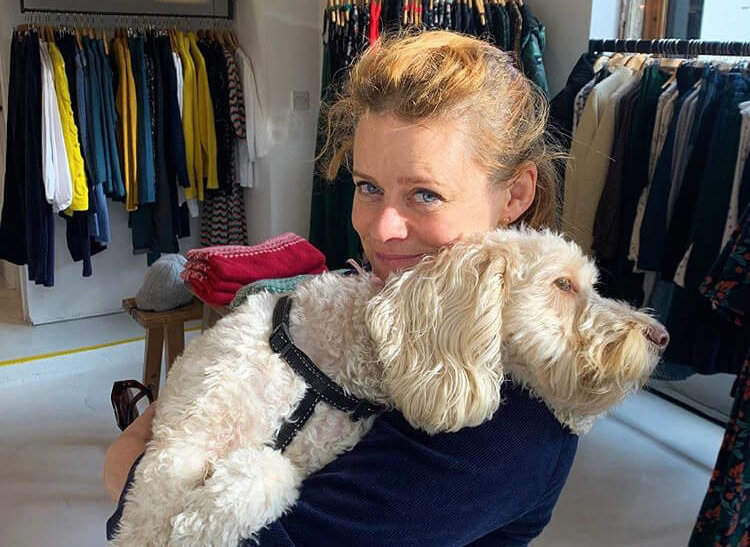 Interview with Bronwyn Lowenthal
JJ: What made you start your business and what are you best known for?
BL: I fell in love with traditional textile crafts when I was traveling through South East Asia on my gap year but the real catalyst was when I went to Turkey on a holiday and saw the incredible knitted socks and slippers. I bought some hand-knit socks made from scraps of colourful yarn in bold and bright patterns, gave them to friends on my return and they couldn't stop wearing then. I soon developed a knitwear accessory line using the amazing traditional hand-knit skills and still sell these traditional Turkish socks. Lowie soon developed a full womenswear line and is known for its bold, colourful knits and prints in sustainable fabrics, using traditional techniques and heritage elements in a modern way.
JJ: What was your biggest breakthrough in your quest to be a sustainable fashion brand?
BL: The playing field in sustainable fashion has widened so much in the past few years that thankfully, there is now a much broader selection of wonderful organic fabrics. By making a switch to producing a lot of our woven fabric lines in India and moving most of our knitwear production to Europe and the UK, it's been much easier to achieve our sustainability goals. We are proud to say that for summer 2020, 80% of our products will be using sustainable raw materials including organic cotton, lyocell, and recycled fabrics.
JJ: What's been the greatest surprise in the last 16 years as a sustainable retailer?
BL: It's surprised me that it has taken so long for the world to catch onto sustainable fashion. Thankfully, it's now really going mainstream and the big brands are realizing that they have to offer a green alternative to stay relevant. Some people call it greenwashing, but I feel that large retailers should be applauded for making these positive steps towards a greener future and if customers talk with their wallets, soon their offer will expand.
JJ: What's the one thing you'd like the governments around the world to do that would have the biggest impact on sustainability?
BL: One of the biggest issues contributing to climate change is the use of fossil fuels. I believe governments should be offering incentives to both businesses and consumers for non-fossil fuel alternatives wherever possible. I also believe that the governments need to crack down hard on the supermarkets when to come to over packaging. So much food waste occurs because consumers are forced to buy large plastic-wrapped options of fruit and vegetables instead of just buying what they need.
JJ: What's on the agenda and next for your brand?
Our focus is on growing our online business and our product and marketing are geared toward that customer. We love our bricks and mortar stores but know that in this changing market we need to be agile and have both on and offline working together to create a loyal community. We're always striving to become more and more sustainable and have just launched our "Re-love Lowie" incentive: customers can bring in a pre-won Lowie garment to receive 20% off of any new Lowie product.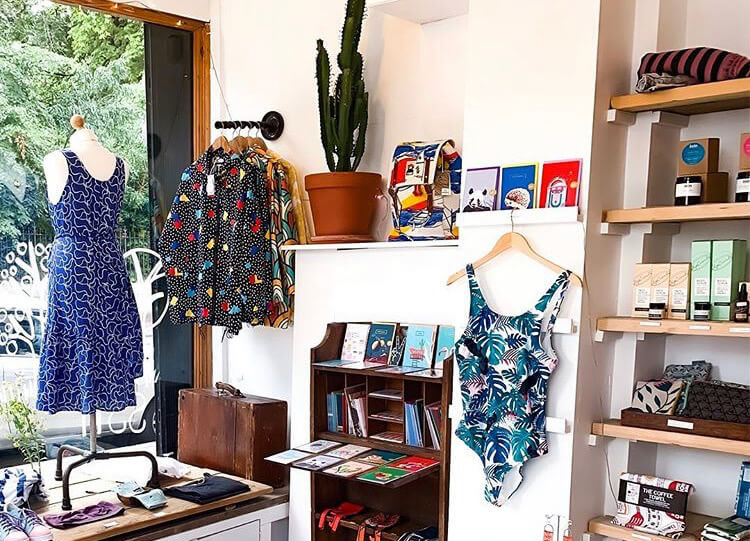 Case Study: Our Work Together

What ALIGN programme did you opt for?
BL: I opted for the 6 Months Gold Programme to give my seventeen-year-old business the complete overhaul. It was like a complete business makeover I guess! After such a long time building my brand I felt like old habits needed to be left behind and a completely new strategy and vision was needed to take Lowie to the next stage.
What difference did it make to the way you approach business?
BL: The program was very thorough and since it was staged over six months, it gave me time to think through things and strategize for our future. I'm now approaching business with an updated operational structure to become a key player in the digital fashion field.
Did you enjoy working together and please describe a win for yourself. What did you feel you achieved?
BL: I found Joanne a pleasure to work with and a guiding light through the new digital age. Through Joanne's in-depth knowledge of the industry and the structure of the course, I was able to dissect my business and build it up again to form a clear vision and next steps to take me to the next level.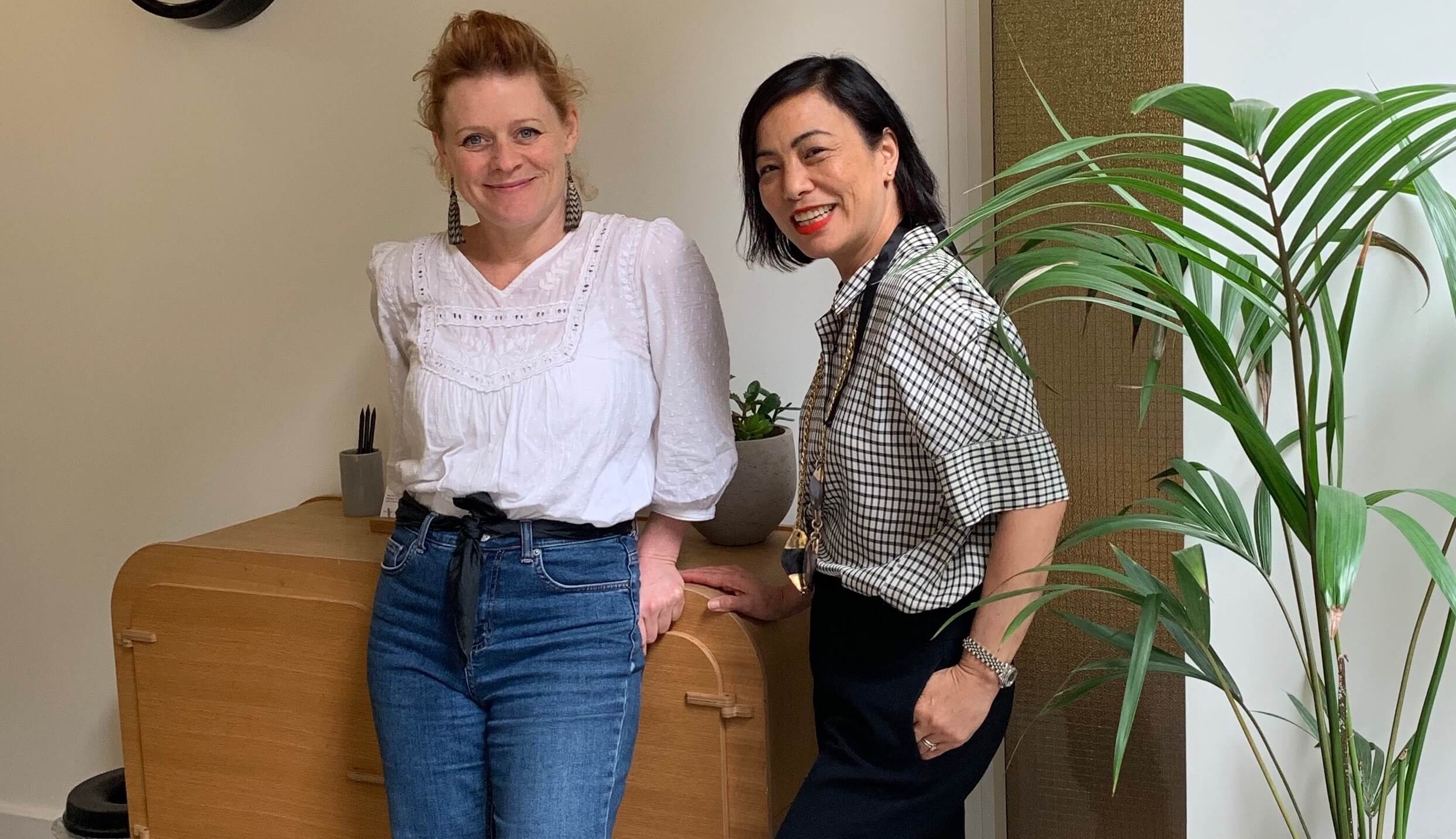 Describe a light bulb moment that you experienced and how have you acted on that?
BL: When I realized how much work there was to get my brand up to scratch, it was quite overwhelming but Joanne took me through everything step by step. Joanne has taught me that every creative touch-point needs to align with my brand values and vision, from product and packaging to our website and even photographic style. We've now honed our creative vision and have started to make the very important changes.
Did you find the experience valuable/enjoyable, and if so why/how?
BL: It was brilliant to take a deep dive into my business and get clear about who we are. The experience wasn't always easy, but I gained a great sense of satisfaction when I had those light bulb moments that have taken us a step further to our goals.
Would you recommend this to others and why?
BL: Joanne's program designed is to make you do the work and to think in-depth about every facet about the brand from your story and creative authenticity through to marketing and finance strategies. I recommend this to any brand that feels like they need to clarify their direction.
Are you a retailer or brand looking for help to move your business online? We can help you with your digital strategy, help you navigate the chaos and get you credible and visible and grow online.  Contact us today.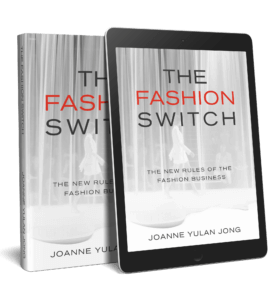 Joanne Yulan Jong a Creative Director, Fashion Writer, and Author of the bestselling book THE FASHION SWITCH 'The new rules if the fashion business'. She has been invited to be a regular columnist for WWD magazine.