Photo Credit:  Irving Penn featured on Photography Office.
How the art of the fashion shoot has been impacted by digital
During my time as the design director of Mr Armani's very lucrative Collezioni collection, I was also given the responsibility to be art director delivering fashion photography. The content was mostly for use in brochures and catalogues, and for advertising.  As the art director, I was in charge of selecting the photographer, the casting and art direction and concept of the shoot.
I had the pleasure working with brilliant stylists – Venetia Scott, Daniela Agnelli, and the late Manuela Pavesi, alongside a diverse range of photographers from the likes of legend Albert Watson, to new photographers, Christopher Griffiths, who was just beginning his career.
Those days, working for a luxury brand in Milan meant there were few budget constraints and a clear brief. We knew what Mr Armani wanted. Wherever he was, negatives and Polaroid's were biked to him during the day or two of a nerve-wracking shoot and his comments relayed.
With a magnifying viewer and pencil in hand, he would check the final selection. He would question the retouching comments and amend them, writing on a layer of tracing paper that covered the selected shot. This was a meticulous creative process of image making.
Once the shoot was in progress it went quiet. That "pop" as the Hasselblad shutter closed followed by the whine of the lights recharging. That time used to retest the lights, retouch the hair the straighten the clothes. There was an attention to detail and a distinct feeling that an artist was at work.
Fashion photography in the digital age
Today with the advent of the digital age, the fashion photography process has completely changed.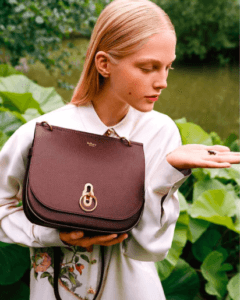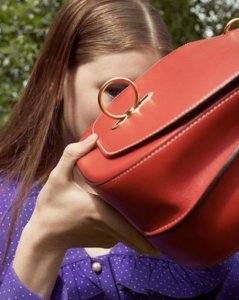 I recently interviewed Niki Brodie, Style Director at Spring London, about fashion photography in a digital era.
JJ: How has the rise of Instagram impacted fashion photography?
NB: If we are talking about social media now, it has really changed because anybody can take a picture. If you have got a good eye, people are selling products via Instagram. The shops that have used their online assets on Instagram as well, I think that they are the ones that are successful.
I think that when they actually invest in photo shoots and use those images on their websites and also on social media, I think it can really create awareness and makes the viewers really take notice of them. However, when it's maybe just their social media team going out and taking pictures on the streets I don't think it works as well. So I think that good photography will sell their products more than just someone snapping it with an iPhone on the street.
JJ: How has fashion photography been impacted by the advent of social media and digital marketing?
NB: It's faster – Digital technology has changed everything in terms of taking the images. Now you can upload them instantly, whereas before with films you have had to process it first, Polaroid you have had to process it. Everything is instantaneous. What it means is that the lead times completely changed. The speed of it means you have to react to so many more elements like weather and trends.
It's changed the role of the team – For instance, in the past, you just had to trust the photographer. Today they are relied on less, especially on the commercial aspects. It's the marketing people who make the decisions and some of the creative decisions as well. Whereas before, in the old days, you really relied on the photographer as an artist to cast the model, nowadays they can't. It's a very different process to how it was before.
Clients more in control – It's the clients taking a lot of the final decisions nowadays. They are involved and have the say on the model, the photographer, the concept. So if the model doesn't work it's not the photographer's fault, neither is it the stylist's fault because they have not been involved in the actual process of choosing and casting the model. It wasn't like that before.
JJ: Has the art of fashion photography in the digital age changed too?
NB: I would say 10 years ago you could definitely be more experimental. It was more artistic. Today it's all about selling, it is commercial. Online customers don't want to see a weird combination of items. For instance, if you are selling a jacket you can't cover it up too much with a coat on top. Yes, they want interesting styling, but photography's role now is that it just needs to sell the product.
JJ: Is shooting on film dead?
NB: I think film – as shooting on real film, has become much more an art form now. I think it's interesting how my generation who shot on film for years and years then went digital. Now there is a real switch: all the millennials and the younger generations are wanting to shoot on film, and experiment with film, whereas they were born in the digital age of fashion photography and they have grown up with digital cameras and all of their images were digital. Now they are wanting to experiment with film.
Niki Brodie is a fashion stylist, editor and now co-founder of a new venture with sustainability and charity at its heart sittingonasofa.co.uk which launches this spring. Her passion, "Re-cycle, Re-commerce, Re-fashion".
Are you a retailer or brand looking for help to move your business online? We can help you with your digital strategy, help you navigate the chaos and get you credible and visible and grow online.  Contact us today.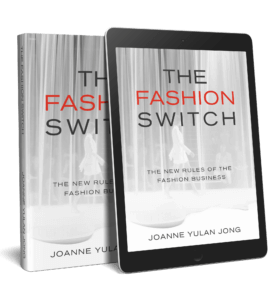 Joanne Yulan Jong a Creative Director, Fashion Writer, and Author of the bestselling book THE FASHION SWITCH 'The new rules if the fashion business'. She has been invited to be a regular columnist for WWD magazine.