We are living in an extraordinary era of connectivity and digital has transformed the way we experience brands. How do we experience luxury and what even defines luxury these days?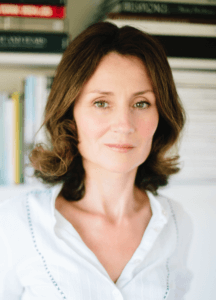 This question is an ongoing concern for the fashion industry. They are trying to address an increasing appetite from consumers and engage with the process behind fashion and craft.
In a conversation with my friend Anna Garner (ex-head of buying for Selfridges) who has recently opened her e-commerce showcase platform, The Garnered, she mentioned, "I consciously avoid using the word luxury as its meaning has become so blurred"
Curious to understand more, I took the opportunity over lunch to continue our discussion of what defines luxury today.
JJ: Hi Anna –lovely to catch you for lunch. I'd love to understand why you avoided using the word "luxury" when you launched The Garnered – can you explain why?
AG: The meaning of luxury certainly has changed enormously over the last decade. The word luxury has somehow lost it's meaning and become mainstream, been spread too thinly and almost needs reinventing.
JJ: I agree – for example, mid-market fashion isn't called mid-market anymore. It's now called "affordable luxury." To use those words together really devalues it. It's become a category.
AG: I've just been speaking about this with Issy Ettedgui and her brand Connolly and we agreed that the future of luxury brands has to be craftsmanship.
The world is a different place today from what it was a decade ago. There is less disposable income than before, so people are more cautious with their spending and their choices are becoming more considered.
Consumers are more educated thanks to the Internet and are more discerning. People really want to know what they are buying and they want to know the true value behind it, but I think the value of the human touch is something really placed into the luxury sphere.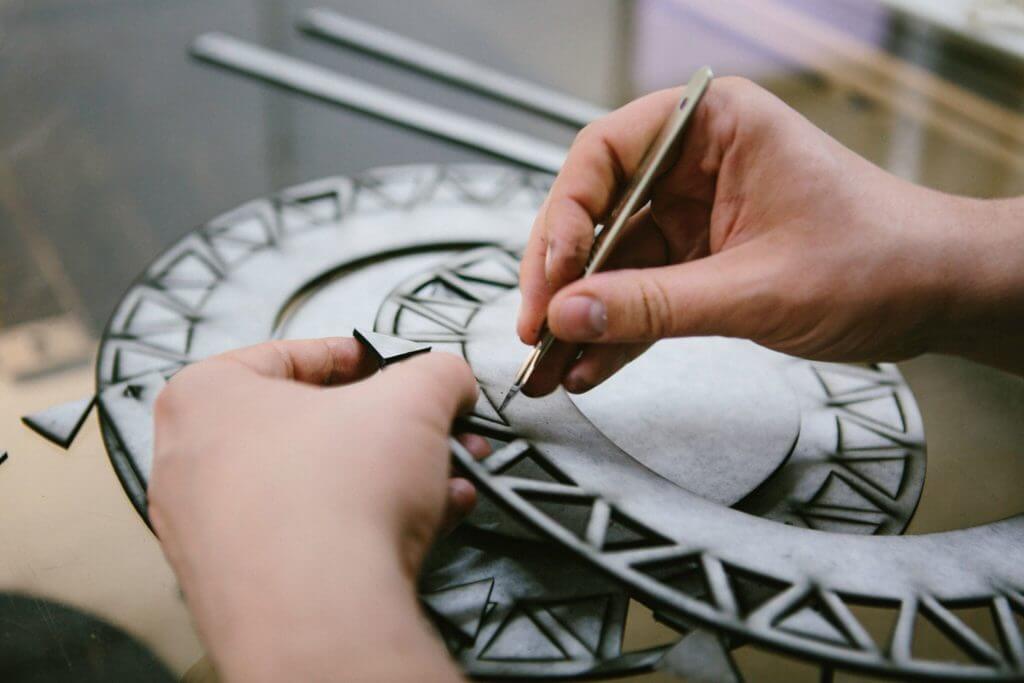 JJ: Yes, that's actually what I was thinking, at the end of the day we cannot buy time and we are buying time through luxury products.
AG: What people really want is quality; they want the craftsmanship and skill. For me true luxury is bespoke and there's a really big jump from being luxury and being bespoke. It's the pinnacle of luxury and craftsmanship.
JJ: Has that also something to do with sustainability- are people becoming more aware of it?
AG: People do want to know the provenance and the traceability, which has to go hand in hand with sustainability. The Garnered is not positioned as ethical but we are interested in sustainability. It's a byproduct of what we are doing.
Sustainability will become ever more increasingly important in this space, definitely. Consumers genuinely want to learn how things are made and understand the process.
The makers are passionate about their craft and design and the audience genuinely wants to learn how things are made and understand the process. It is connected and a shared passion, which is exciting and far more personal.
JJ: Is it questioning generation, have you found people interested in The Garnered of a certain age group or is this spread across different ages?
AG: I think it's spread across different ages; the audience we've tapped into so far is slightly older, but it's very unisex and equally balanced. If anything, maybe more men actually.
JJ: That's interesting, why do you think that is? Because their purchases are more considered?
AG: Yes, they make considered purchases and aren't so driven by trends as women. They would be more interested in the nuts and bolts elements of how something has been made. They are fascinated by the process.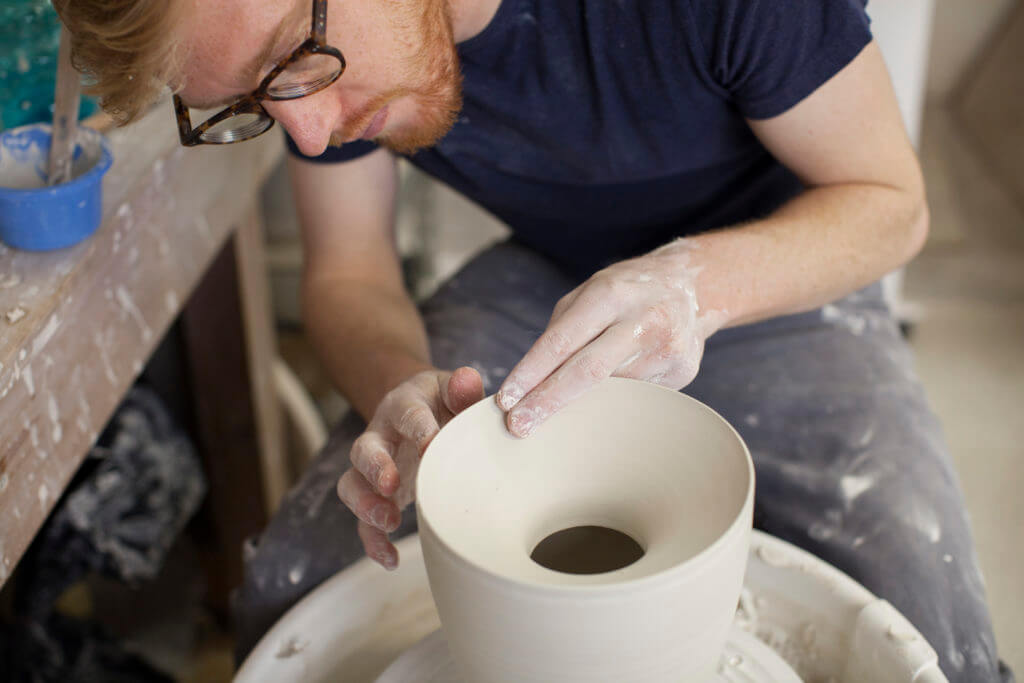 JJ: So tell me, when did the idea for The Garnered happen?
AG: Quite a few years ago actually. After leaving Selfridges, the Managing Director of Liberty, Ed Burstell asked me to help him with an accessories project for Liberty. I was given a brief to deliver in super fast time – only six weeks to produce a whole collection, produced in the UK.
I'm not a designer, but I had to come up with some accessories to celebrate the Liberty print and long story short that journey took me to of all places, Luton. I went to visit this incredible milliner there and he agreed to make hats for Liberty. After getting to know him I realised that he had no one to pass his incredible skills onto.
JJ: That's a great story – How old is he now?
AG: He's probably in his early sixties now. At that point, I knew I really wanted to do something with craftsmanship to pull the skills. He won't accept it, but he really was a big part of the inspiration of The Garnered.
It was then that I decided to investigate how I could support these artisans with my experience and background and bring them together in one place.
It quickly became evident it needed to be a platform and the website idea was born. Also, it has put it onto international level straight away, as a large part of the traffic is coming from the US. Their market is more mature, interested in craft, maybe in more mainstream craft but they are more rooted in craft as a tradition.
JJ: When you crafted your website and tried to create an experience of craft, how would you say you have taken the approach of trying to articulate craftsmanship on your website, which is different from any other e-portal.
AG: It's articulating knowledge and education which is a hugely important factor for me as well as the designers/makers on the site.
I always imagined the site to almost provide a way to invite the customer directly into the studio and behind the scenes. We really made a conscious effort to make the behind the scenes very detailed.
I know a lot of sites are explaining the process these days but I think we have gone into a lot of detail and made sure the imagery and the way we have designed the site is a window into the maker's world and the customers and audience become very much a part of it. It's a very collaborative approach.
We're also very focused on keeping the personal touch and that's all the way through to the customer service, you get a custom note from a designer when you get something, with an explanation of how it's been made. A lot of touch points to keep it personal.
JJ: Finally. In today's digital age – how can craft address innovation?
AG: " Craft needs to stay where it is: sitting at the opposite end of the spectrum. Its role is to provide a refreshing antidote to the digital world and digital age. Craft gives people a chance to reconnect, to touch and feel true passion and to resonate with materials and the making process. For me, that's what I set out to do and I hope that's what we are achieving "
Check out The Garnered here thegarnered.com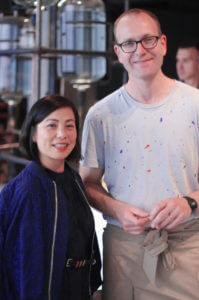 Are you a retailer or brand looking for help to move your business online? We can help you with your digital strategy, help you navigate the chaos and get you credible and visible and grow online.  Contact us today.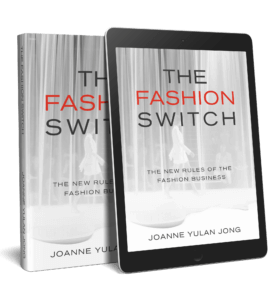 Joanne Yulan Jong a Creative Director, Fashion Writer, and Author of the bestselling book THE FASHION SWITCH 'The new rules if the fashion business'. She has been invited to be a regular columnist for WWD magazine.