Photo Credit:  Irving Penn featured on Photography Office.
Why communicating through digital has changed the role of fashion photography. It is time to make a crucial investment in good photography – it sells.
The pivot to communicate through online and through social media rather than print and traditional advertising has completely altered the role of fashion product photography, creative process and more importantly the end deliverable required.
Now with digital technology, everything is instantaneous. No waiting for contact sheets, no more physical printouts. Photo shoots today are fast and furious. There is a real-time pressure, so much more than before. Budgets are tight. Images and content output is about quantity and the flexibility and versatility of the end user.
A colleague of mine was directing a shoot recently for a big Chinese brand. It's international brands that have the incredible budgets and pay top dollar for the model's photographer and stylists. For agents who represent these creatives, it's a perfect client. Everyone else? They are looking constantly for ways to save, repurpose and squeeze as much as they can from each shoot. This shoot consisted of three days of not just E-commerce product photography for the website and campaign but backstage footage, video, and lifestyle skills and product shots for the lookbook. There were three studios working side by side so the models could move from photo to video without even having to change.
That shoot cost £250k. This is all about visual content. Content in all its forms and the ROI.
Below is a continuation of my interview with Niki Brodie about product photography
JJ: What is the biggest challenge for photography and styling today?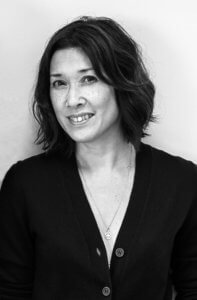 NB: The huge challenge is getting the standards of photography and the styling within your budget. The spend is really low now, much lower than budgets were before.  Good stylists and good photographers are not able to work for the budgets that are around today. So then clients use newer, younger and less experienced people. If they don't have experience or the attention to detail, then the end result is not going to look polished.  
JJ: Do you think the public does notice?
NB: Yes I do think people notice. If it's like fast fashion then I suppose it's less important because it's not that expensive. People just buy it, and then they'll wear it once and then they won't probably wear it again. Then I suppose they know it's just for a quick fix. But I think if you want to invest in good clothing, then definitely you will notice whether it is photographed well or not.
JJ:  What is the biggest mistake that brands often make?
NB: I think they don't invest or budget for the right amount at the very beginning. Photography and image will be used for any purpose and they do a campaign but they haven't thought about the digital or their websites.
Retailers are particularly bad at that, and it's the ones that haven't thought about their websites that are getting left behind. They need to think about that digital global reach. If they want to grow and expand, their online shop and E-commerce product photography needs to be their showcase and their window to the world.  There has to be an investment in the online shops as well and make that as much aspirational as possible. They spend such a lot of money on visual merchandising then forget about their online presence.
JJ: Invest in good photography when you are selling on e-commerce.
What are your three key tips?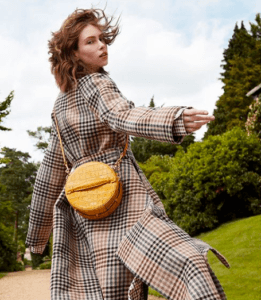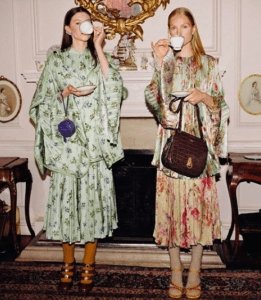 NB:
1 – Styled well
Online brands the photography especially needs to be well styled. It's not the same as going into a shop where you are able to touch the garment. You cannot go in physically, feel it and touch the quality of the fabric try it on and make that decision to buy. You are relying on the images to sell you that product. You really need to think about all aspects, even the small details. For instance, if a garment has a beautiful lining it should be shown.
2 – A true representation
There is a balance. You need to make it as aspirational as possible but to reflect as closely as possible the actual product. It might be a good photo but if it's untrue you will get a high number of returns.
3 – Think Clicks
E-commerce is far more difficult to get right than an editorial or content, for instance, because you are actually selling the product. Will you click or will you not click to buy? You have to engage the customer in that journey.
You need good quality E-commerce product photography to make customers click through. It's the photography that impacts on their decision to buy or not. If the lights look flat, or the image is not retouched properly, that product is not going to sell because it's going to look like a pile of junk online.
JJ: When I interviewed you in 2016 for my book The Fashion Switch you gave me your pearl of wisdom. What's your updated your pearl of wisdom for 2018?
NB: For 2018, I think it's moving even faster!  Keep up with the times to be ahead of the game, because it's just moving so quickly. And a message to shops and departments stores: get digital or you will miss the boat!
Thanks to Niki Brodie, fashion stylist, editor and now co-founder of a new venture with sustainability and charity at its heart sittingonasofa.co.uk which launches this spring. Her passion "Re-cycle, Re-commerce, Re-fashion"
Are you a retailer or brand looking for help to move your business online? We can help you with your digital strategy, help you navigate the chaos and get you credible and visible and grow online.  Contact us today.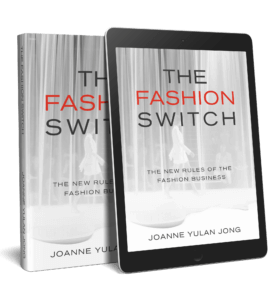 Joanne Yulan Jong a Creative Director, Fashion Writer, and Author of the bestselling book THE FASHION SWITCH 'The new rules if the fashion business'. She has been invited to be a regular columnist for WWD magazine.