The start of this year has seen many articles written about the challenge of creativity through this prolonged time of lockdown. I've taken the opportunity of this unique time and been painting through the pandemic.
It's very interesting to hear how other creatives have coped during a time where inspiration feels thin and whatever it is, involves more staring at screens. 
I believe that as we emerge from the pandemic that creativity is blossoming. As the days get longer with spring, comes a feeling of a new beginning. I thought it an opportune time to talk about coping mechanisms and share what I've been doing in my "other" life. Indeed only close friends know this, but since 2011, I've been painting and have sold to collectors here in the UK and internationally.
So, alongside my work as a creative strategy consultant and author,  I've now also become an artist, represented by a gallery in Marylebone, London. My website has just been launched so if you'd like to check it out, you can see my work here.
Painting through the pandemic
Painting has been my saviour through these very difficult times. I compare painting to playing an instrument. An activity that involves a completely different part of your brain, is immediate and does not involve a digital device. The connection between thought, the eye, hand and the art materials, is so immediate and, in my case of abstract paintings very unpredictable.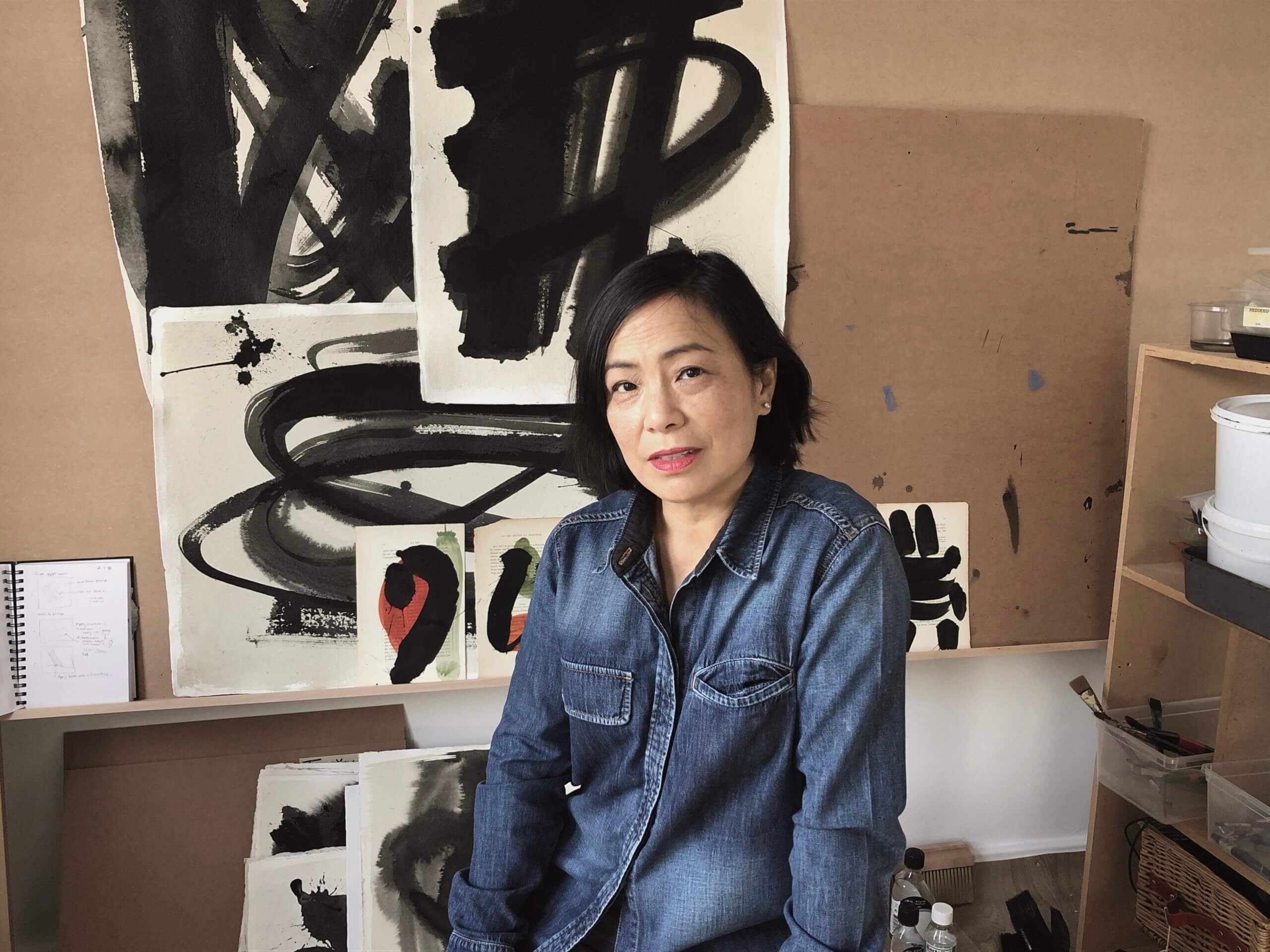 I work often in inks and watercolours on hand made paper. I use the floor as my workspace and so when I paint at a large scale it becomes a very physical experience. My calligraphy and movement-based abstract paintings also involve many layers of applications. The marks are affected by the amount of paint or ink on the brush and the moisture of the surfaces when I apply each layer. I sometimes have three of four timers all going at the same time, so although the final works look spontaneous, they require a blend of control and chance. 
With my figurative work, usually gouache and oil paint on vintage pages. The background colours are abstract and full of movement but the portraits, look spontaneous but are actually more controlled. Having come from a background in fashion is hard not to be drawn back to figurative work.
My process shifted
Lack of face to face creative meetings with clients has been quite tricky and made me think harder. How can you keep the flow, get to the ideas that are part of the creative process when tech is always preventing that spontaneity. 
Don't get me wrong. Everyone who knows me and my business know I love the speed of progress when it comes to digital progress. There are so many tools available, yet, I've always found that something precious is lost, gets flattened, tidied up and sanitised, when you use digital tools too early in a creative process. There's joy in the scribbles, thought and freedom of sketches. There is pure energy, and evidence of the connection between thought and the marks on paper. 
In the days of visiting exhibitions ( which seems like a lifetime ago), I'd always linger, not at the incredible final works but pouring over the display cases of sketchbooks. From Picasso to Van Gogh, from Richard Serra to Anthony Gormley, it is the workings of the artist's mind that have always been most intriguing to me. The process is as important as the final artwork.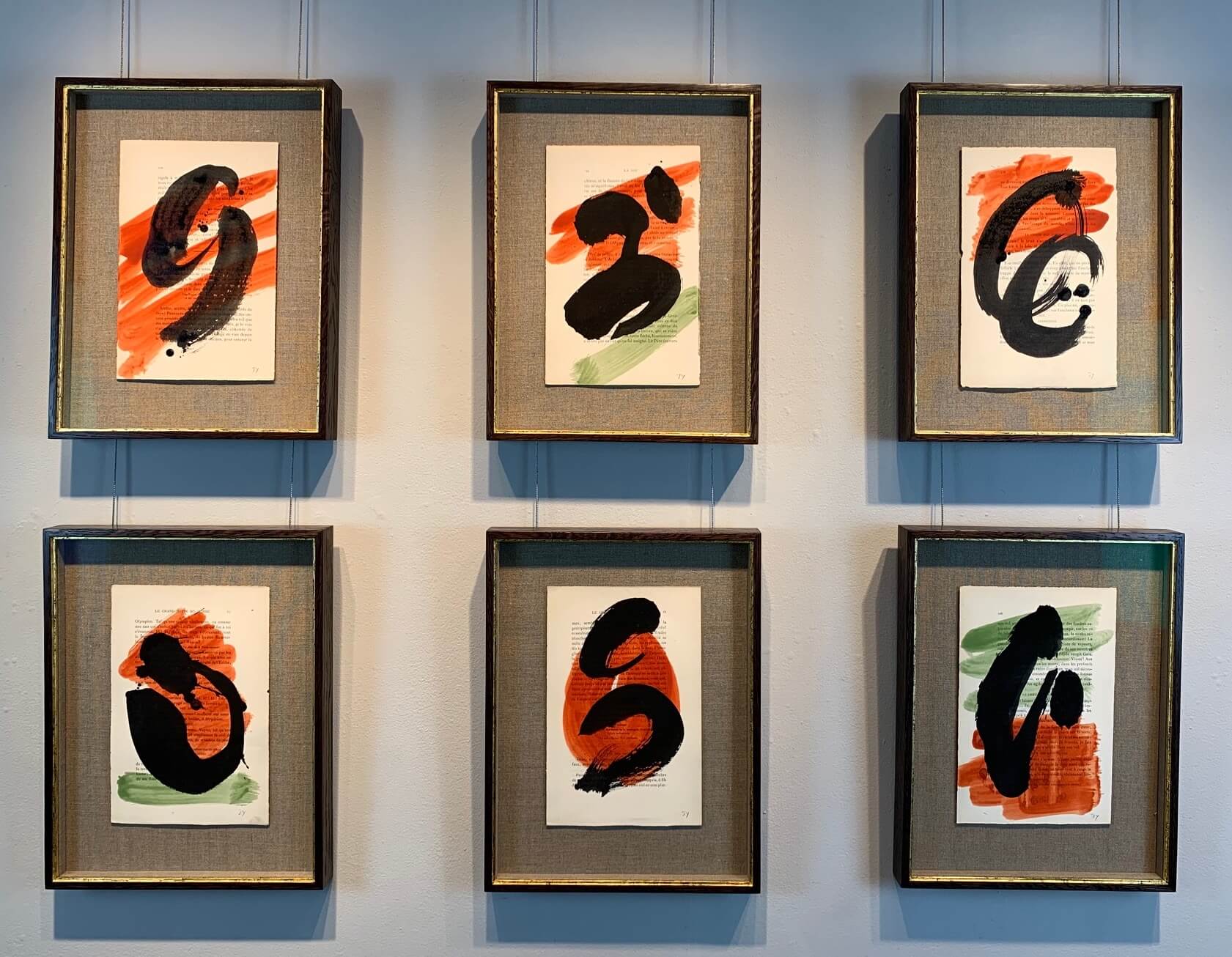 A chance for change
It was this thought, after being so fed up with spending endless hours in front of a screen of some sort, that a thought occurred to me. What if I just reverted to that: to working in sketch form?
I was thinking of a particular client- a lifestyle and wellbeing brand. We were in the middle of a re-brand strategy, re-creating their whole corporate identity and visual language. Everything up till that point had been delivered digitally, but now we were actually starting to move into the design of tangible assets, branded packaging, and boxes, bags and makeup products. 
Perhaps, I thought, this might just be the time to suggest a change. So, I asked if they would be happy trying a quicker and more analogue way of working. Go back to hand drawn sketches.
Retaining intuitive creativity
Indeed- I mean pen and paper. Throughout my career, I've found that sketching seems to just seem to cut to the chase so much faster. They agreed and I reverted to working in swift hand sketches, and although it's a temporary change it's been a joy to work that this. Away from the screen and back to the physical world. They loved it. It was immediate and far more intuitive.
Somehow with this year of lockdown and being at home, we have seen a movement to everyone and going back to basics. Exploring what you can create with your hands, from baking to craft and beyond. It's therapeutic and cathartic. We are realising slowly a purely digital existence, for work, for our social life and for entertainment is wearing us down.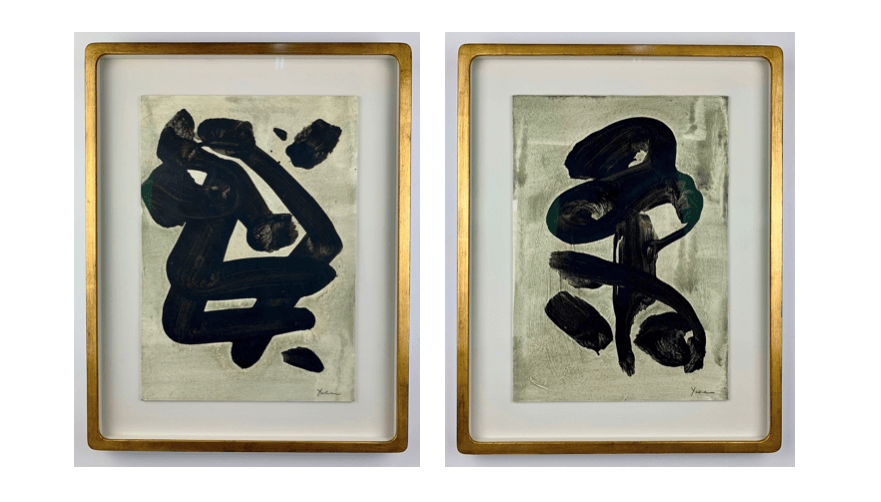 I've only just started with social media so if you'd like to follow my Instagram I'd be delighted -follow me here . My artist website www.joanneyulan.com 
So there you have it. I'm going back to my true creative roots in art and design. Painting through the pandemic has resulted in a very positive outcome from an extraordinary year. 
If you are a creative business looking for a forward strategy? We can help you with your digital strategy, help you navigate the chaos and create your post pandemic plan then contact us today.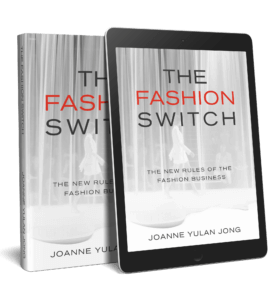 Joanne Yulan Jong a Creative Strategist, Fashion Writer, and Author of the bestselling book THE FASHION SWITCH 'The new rules of the fashion business'. She has been invited to be a regular columnist for WWD magazine.