HOW TO BECOME A CREATIVE ENTREPRENEUR
BLENDED ONLINE COURSE SIX WEEK FAST TRACK
STARTS SEPTEMBER 2021
If you are a creative entrepreneur with an idea that you are passionate to bring to the market, then here is where your journey begins. Perhaps it's been something you have been considering for some time but you haven't had the confidence or time to do so, until now. Maybe your circumstances have changed and now you are finally able to commit the time to change direction and your career.
Whatever product you're developing, whether it's a sustainable yoga brand or making luxury hand-made lamps, or extending an existing range, making your product commercially viable from the outset is crucial. That means aligning your creative vision and business strategy from day one. Join this course to validate your idea quickly, make important decisions and take action.
COURSE FEATURES
Joanne Yulan Jong will deliver the Creative Entrepreneur Course live online, a weekly 2-hour interactive masterclass introducing each of the five foundations of her award- winning strategy framework.
Each foundation week includes:
Overview of the foundation
Challenging questions and how to answer
Examples of case studies
Interactive breakout sessions
Goal setting
Easy wins for you and your business
Access to the self-paced online materials
Exercises to complete each week
PRICE £499 (plus vat)
HOW IT WORKS
Joanne Yulan Jong will unpack the five foundations of ALIGN over six weeks. Each week will kick start with a 2-hour live interactive masterclass and Q&A. Each week students will be able to access online questionnaires and course materials to complete the coursework on the portal, with the focus on each foundation to be completed by the start of the next week. Students are asked to reveal their progress, reflections and set goals.
At the end of the six weeks, using the powerful framework, you will have developed the five foundations of your creative business vision and plan, validated your product or range, explored the business idea from all angles and are ready to make decisions on how to make it a reality.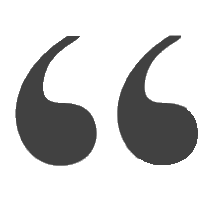 Our in-depth experience of advising and building successful creative businesses for our many clients shows that accountability is what builds momentum and makes things happen. We have found that's what separates a dreamer from an ambitious entrepreneur who gets things done. This fast and furious 6-week course delivers that accountability, helps you build that energy and confidence. Enables you to unpack your brands potential before someone else does.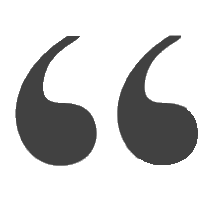 Joanne Yulan Jong
WHO IS THE COURSE FOR
Ambitious professionals who have a product to validate or develop

Driven individuals who want to evolve into creative entrepreneurs

Creative businesses owners looking to review their direction or diversity products
CONTENT OF THE COURSE
12 hours of exclusive live interactive content delivered by your course leader.
Online portal packed with challenging questions and exercises for each foundation.
Structured framework of accountability that builds momentum and confidence.
OUTCOMES OF THE COURSE
Understand the fundamentals of commercialising your creative business vision and taking it to market.
Discover a new mindset, how to leverage your strengths, overcome your weaknesses and take action.
Confidence to own your personal brand, become an agile creative entrepreneur in a digital age and pivot or grow a new business.
LEADING THE COURSE
Joanne Yulan Jong is the founder of Yulan Creative, a multi-award-winning London based agency that specialises in creative direction and brand strategy for mid to luxury fashion and retail businesses. Joanne has more than 25 years of international experience working with numerous clients in the fashion and lifestyle sector including Giorgio Armani and Missoni in Milan, to British heritage businesses such as Liberty, Daks and Austin Reed. She has also used her creative and business acumen to grow successful e-commerce and direct-to-consumer businesses such as The White Company and ME+EM. She regularly writes and speaks about her experience, creative leadership and the future of fashion and retail, at industry events and universities and museums such as the V&A. She is a regular business insight columnist for WWD. She wrote and published her bestseller "The Fashion Switch 'The New rules of the Fashion Business ".
TESTIMONIALS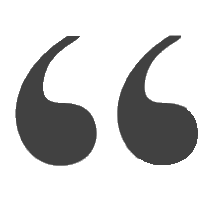 The ALIGN framework is designed to make you do the work and to think in-depth about every facet about your brand, from your story, creative authenticity, right through to marketing and finance strategies. I recommend this to any brand that feels like they need to clarify their direction.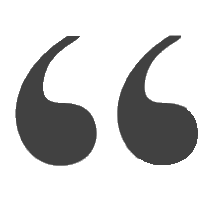 Bronwyn Lowenthal - Founder of Lowie, London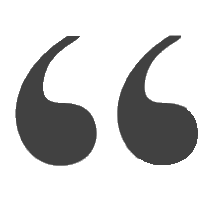 The comprehensive structured format of ALIGN helps you assess the fundamentals, as well as the essential details of your fashion-business. By following framework of the program you get a clear view of the strengths, weaknesses and market opportunities for your unique business.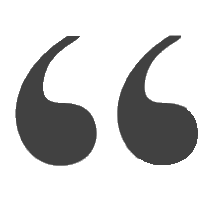 Merel Van Der Ham - Founder CEO of Clover, Amsterdam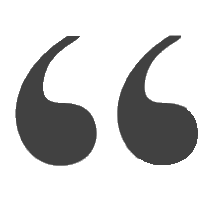 I would highly recommend this course. Such valuable content laid out in a streamlined way!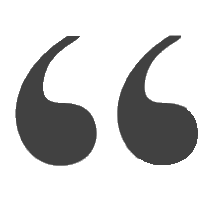 Course graduate
We have unique experience growing international designer, retail and Ecommerce digital creative business.
With a long background in luxury product development, we empathise with the passion and drive of a creative business owner.
We bring powerful board level industry expertise that can fast track you to the clarity you need to make informed business decisions today.
COURSE BREAKDOWN
Week 1  – Two hour Live Online Masterclass
Introduction to the course September
In the first 2 hour live webinar you meet your course leader Joanne Yulan Jong.
Joanne will provide insights and tips on how to get the best from the six week course. This first webinar will also make time for students to meet each other, exchange ideas and network in break out sessions. We encourage students to reach out to the like minded-people in your group who will support and encourage you through this fast track course. Joanne will begin with the introduction of the course contents, talking about the five foundations of the powerful ALIGN framework.
Foundation 1-  Authenticity
In this module, you will learn that one of the biggest impacts of digital on all businesses today is that they have been forced to be more transparent, not just when it comes to sustainability production and supply chain but about the people behind the brand. An authentic story around you and your product gets the market talking and creates a lasting impression. Learn how to create that personal foundation, develop its value and soul behind your brand.
"There is such a huge revolution in storytelling, but the much more important storytelling is the one linked to the product. Now that is a huge opportunity for new brands, which are dynamically able to get it across"
Andrea Ciccoli – Co-founder of The Level Group
Week 2  Two hour Live Online Masterclass
Foundation 2-  Language
The week 2 live webinar begins with an interactive session of feedback and Q&A .In this foundation you will learn why successful brands today are instantly recognisable. This does not happen organically or by chance. Its distinctness and language is a visual manifestation of its core brand values and finely tuned to resonate with the target audience. Getting that right becomes all-important as your customers' attention span becomes shorter and shorter. Learn how to create a distinct and consistent visual language, position your brand confidently in the market and stand out.
Week 3  Two hour Live Online Masterclass
Foundation Three – Innovation
The week 3 live webinar begins with an interactive session of feedback and Q&A. In this foundation you will learn why remaining "relevant" in the fast-paced age of Ecommerce has become the biggest concern for brands and creative businesses. Innovation and R&D are at the core of the investments brands are making as we make sense of a fully digital mobile-first post- COVID era. Learn how to stay ahead of the curve, Distinguish yourself from the many competitors in the market. Find and exploit your niche by understanding your market and being best in class.
"Those that are growing their niche or one product category with a strong brand identity are doing well. It's just much easier for customers to understand. Otherwise, the message gets confusing" 
Maria Lemos – Owner of Rainbowwave
Week 4  Two hour Live Online Masterclass
Foundation Four  – Gain Trust 
The week 4 live webinar begins with an interactive session of feedback and Q&A. In this foundation, you will learn that consumer trust is the number reason that builds business and traction fast. COVID has fast-tracked a huge and unexpected move to ECommerce. As more people shop online, all businesses are forced to rethink how to serve the customer best. The old strategies around marketing and sales are being swept away. Learn to understand how to communicate as a digital-first business, build that trust and create an army of long term brand fans.
The big trend now is everyone pulling back, really identifying who they are, identifying whom their customer is, servicing their customer, and really showing their strengths in their product.
Graeme Black – Creative Director Erdos 1436
Week 5  Two hour Live Online Masterclass
Foundation Five –  Numbers
The week 5 live webinar begins with an interactive session of feedback and Q&A. In this module, you will learn that consistency of delivery is essential for the success of your business. Your product is only as good as the systems you use to produce it. Crunching the numbers reduces uncertainty and helps you take control of your business. The first four foundations map clarify the business assumptions, but the truth of its commercial viability becomes clear only when you truly understand processes. Learn how to be an agile, pragmatic, professional business owner and free up your time so you can concentrate on what you do best by working though the Four S's
"Consistent delivery and great product follow the consistent delivery of products. This only follows if you are organised with the whole process, including finance and have a critical path that you stick to"
Kate Hills – Founder Make it British
Week 6 – Two hour Live Online Masterclass
Interactive feedback session
The week 6 live webinar begins with an interactive session of feedback and Q&A.
Students will have completed the week 5 exercises and are ready to discuss their work with the course leader and other students in breakout sessions. Students are asked to reveal their progress, reflections and set goals.
Finale
The course leader will ask students to split into groups together, practice their business pitch and prepare for a "quick fire" finale where students have 5 minutes to summarise their succinct and exceptional business pitch. A prize is awarded to the best pitch.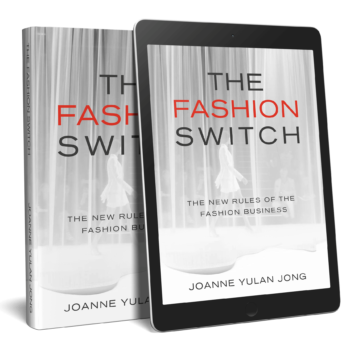 THE FASHION SWITCH
THE NEW RULES OF THE FASHION BUSINESS
The business is switching from one that has dictated for decades to one humbly trying to understand what the customer wants. Switching from transmit to receive.
​
Owner led independent fashion companies face unique challenges they are competing with big brands with unlimited budgets, whilst at the same time losing market share to digital savvy, agile up-and-coming newcomers. Without creative and strategic clarity they could lose the business they have worked so hard to build.
​
Their biggest challenge: how to remain credible, visible and grow in such a competitive environment?
READ THE AMAZON BEST SELLER NOW
Sign up to our newsletter below and receive the first chapter FREE