Let's face it. Banks don't like lending to creative businesses and fashion businesses, especially, are viewed as high risk. However, if you had a growing and viable brand, then the Business Interruption Loan Scheme (CBILS) is what you'd apply for. Don't waste precious time. Pick yourself up, prepare, and pitch for the funds you need writes Joanne Yulan Jong
A few months ago I had a conversation with the ex-chairman of a company that I used to work with and I asked him what he was investing in, and if he would like to invest in fashion again. He replied "not unless it was a direct-to-consumer business and it was digitally focused" It was a stark reminder of how digital has transformed business models and how investors see the future of profitable business, especially taking into account the current crisis. This attitude is at the core of the reason why I wrote the book The Fashion Switch. Indeed the corona crisis as just brought forward the changes I wrote about and compressed the changes into a matter of months instead of years.
However, if you're a brand that does show potential has seen growth in the last few years, then there is a chance that you can apply for the business interruption loans and get one. The application will be tough for brands if they don't have up-to-date accounts cloud-based accounts or an accountant who understands a creative business that produces products. 
As I write in my book in the N chapter (which stands for Numbers) sound business have all Four S's in order. Strategy, Structure, Systems, and Security (financial). You can read more in the last chapter in my book the Fashion Switch and see our  #thefashionswitchLIVE  event schedule here.
Post corona, it's becoming clear that will be the brands who have been as obsessed with the "numbers" of the business as much as the creative side that will survive. Sadly, the chances are that the brands who are potentially able to pitch for this lifeline will be right now, struggling to prepare their case.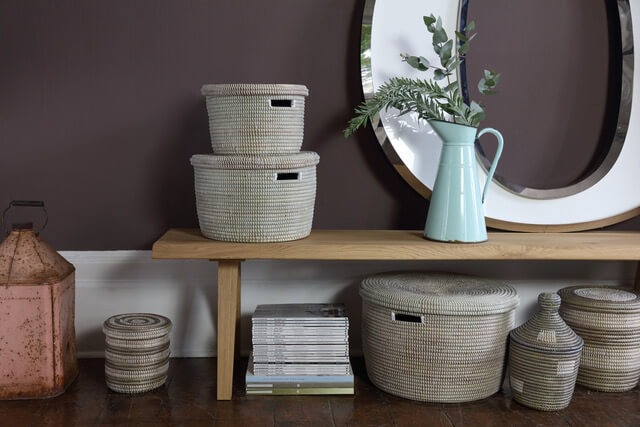 However, there is no escaping the truth that, unless you have very deep pockets,  it's a now or never scenario.
I joined a webinar the other day that my accountants put on hosted by CEO Mitch Hahn and Director of their Strategic Consultancy division Joe Sword, to help businesses understand and decipher the myriad of schemes that have been set up to help businesses through this unprecedented time. 
So far over 200,000 businesses have applied of which only 6,000  have successfully gained access funds. That's a depressing low success rate, but the government is urging banks to lend more.  For those who are preparing now, I thought I'd share some key insights from the webinar which are incredibly relevant (if not obvious) which I hope will be helpful.
Firstly – Prepare these well before you apply for a Business Interruption Loan.
1- Last 12 Months Bank Statements preferably in hard copy or PDFS ( 6 months of personal)
2- Last 3 years of Accounts
3 – Management accounts to end Feb/March
4- Aged Debts and Creditors
5- Confirmation of outstanding debt – who are they and time frame
6- Statement of the liability of the directors
7- Confirmation of home address and contact details
8- Paragraph/statement of how your business has been affected.
9- 12-month cash flow forecast
10- Amount required and the business assumptions 
(including employees/costs/overheads/premises)
Once you are ready – you would make your application to your current business bank. You need to be prepared to answer the following.
1- Is your business a viable business?
2- How long do you think it will take your business to recover?
3- What do you see will further challenges?
4- What changes will you make to help get the business back?
5- What other actions have you taken to get support?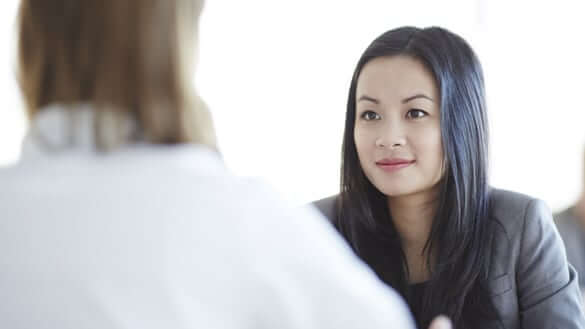 Secondly- The loan is not for expansion.
Another key insight was to hear from the Metro bank's key speaker was,  from his perspective, he wanted to underline again that this was not funding for businesses that were struggling before the crisis. Neither is it meant for expansion. It's a loan to keep you in business aimed at helping you avoid having to make your staff redundant, and to help you bridge this period and give you time to get back on your feet. See the government Business Interruption Loan Scheme (CBILS) criteria here.
For creative businesses that had not already harnessed digital, looking at an omnichannel approach operating on old systems that will make your pitch harder.  We know that Brexit and the move to online had already caused issues for traditional fashion and retailers. We also know that the cash flow of most fashion businesses is very precarious at the best of times and they operate with little cash reserves. That combined with heavy up-front expenditure exposes the difficult nature of the traditional systems of fashion. 

Thirdly- They don't want to risk lending to the wrong type of businesses.
The one thing the bank representative pointed out was the fear that brand owners have, in revealing to the bank the extent of their personal liabilities even they seek to borrow under £250,000 threshold. Anything over £250,000, you do have to guarantee the loan, but not against your primary residence)
He explained, that the reason why they want to know is to get an overall picture of you. You the owner – You the person- You the leader of your business. Are you the right kind of person who they think is a good bet?
Don't forget that currently under the Business Interruption Loan Scheme (CBILS) criteria the banks still have exposure to 20% of the loan so they do want to know more about you personally. How that goes, starts to shape the offer they give you. It's been all over the news that banks are loaning but charging outrageous and unaffordable rates of up to 30%.
The fact the banks want to know who you are offers a tiny ray of hope for creative businesses. Although the truth is always in the numbers there also is a window of opportunity to sell your passion, your story and your brand and how you see its optimistic future. This means that also worth preparing and fine-tuning your personal authority and market USP when you present your case. Read here a previous article about pitching.
I asked Mitch for his pearl of wisdom.
It is difficult to provide words of wisdom as every business is different, but my advice would be to be as clear as possible in the application. Also, I believe that although the banks are saying to go direct, always seek advice from your accountant first, as that may make a significant difference in the amount you receive, if at all, and also the time frame in which you receive it.
In the case, your application is turned down by your own bank you can apply to others and if that doesn't yield results, you can always approach other banks or lenders such as Funding Circle. Be careful though, to ask for what you need now as you may find it difficult to then go back for additional funding.  And if that doesn't work either then you can apply online to your business bank for a Bounce Back Loan (BBL). You can obtain this low-interest loan based on 25% of your last year's turn-over with no payments to make for 12 months. It's a very quick and easy process with only a few questions to answer.
So don't sit back and ignore this chance for support. Get your case ready now. Either way, the exercise will clarify your plans moving forward, what you want from your business, and the possibility of its success now that everything has changed.
Are you a retailer or brand looking for help to move your business online? We can help you with your digital strategy, help you navigate the chaos and create your post corona plan then contact us today.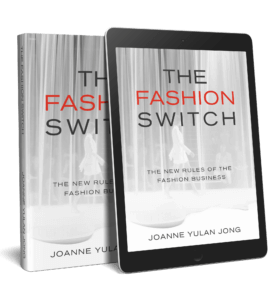 Joanne Yulan Jong a Creative Strategist, Fashion Writer, and Author of the bestselling book THE FASHION SWITCH 'The new rules if the fashion business'. She has been invited to be a regular columnist for WWD magazine.