Benchmarking sustainability in the luxury fashion industry is crucial for brands aiming to establish a strong and competitive position in the market. 
However, our experience shows that many companies remain unaware of their competitors' sustainability actions.  As of 2023, the UK government requires listed companies to publish net-zero transition plans and set company targets to mitigate their climate risk. Certain public companies will also be required to disclose climate-related financial information that follows standards set by the Task Force on Climate-Related Financial Disclosures (TCFD).
At YULAN Sustainability, we recognise the significance of benchmarking and assisting brands in understanding the market landscape is a crucial first step we take with clients. In this blog post, we will explore the growing trend of fashion indexing and its role in evaluating sustainability efforts in luxury fashion.
Understanding Fashion Indexing:
Fashion indexing involves the development of frameworks and criteria to assess and rate the sustainability practices of fashion brands. Respected industry bodies such as Fashion Revolution and consultancy firms like McKinsey in collaboration with BoF have created indexes, each with a unique criteria and lens of evaluation. These reports and indexes take a long time to complete. The more diligently they are carried out, the sources used and the quality of the data they are based on are key to becoming an industry standard and benchmark for a sustainability performance.
Fashion brands from high fashion to luxury, all have a responsibility to address the environmental and social impact of their operations. With consumers and investors demanding more transparency, sustainability has become a crucial aspect of brand reputation. Demonstrating a strong commitment to sustainability can attract conscious consumers and foster a positive brand image.
The Rise of Benchmarking Sustainability in Fashion
In recent years, sustainable fashion indexes have gained prominence. These indexes provide a comprehensive evaluation of brands' sustainability efforts and allow for comparisons and benchmarking within the industry. By participating in these indexes, luxury fashion brands can showcase their commitment to transparency, sustainable practices and gain recognition for their initiatives.
Each of the fashion indexes evaluates using various and differing sustainability metrics and criteria to assess brand performance. These may include factors such as carbon footprint, water usage, ethical sourcing, and labour conditions. However, it is essential to acknowledge the challenges and limitations of these methodologies, as capturing the complexity of sustainability in a single index is a complex task. In addition, they are written for different audiences and fulfil different purposes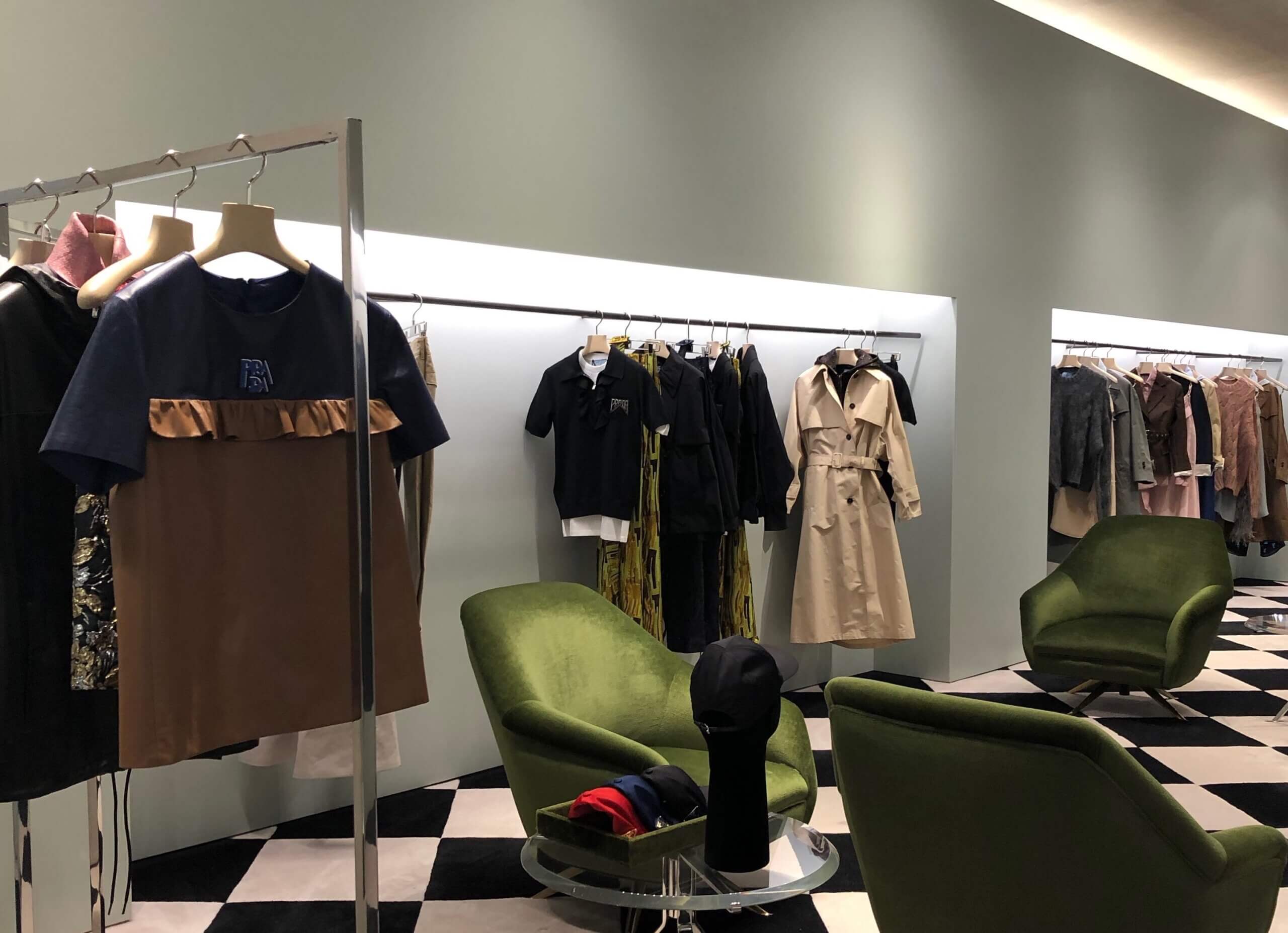 Three key indexes have been launched in recent years. 
1- Fashion Transparency Index (Fashion Revolution)
Fashion Revolution first published its first Fashion Transparency Index on April 2016 as a response to the 2013 Rana Plaza disaster in Bangladesh. The building contained five clothing factories: most of the people in the building at the time were garment workers for fast fashion. Over 17 days of search and rescue, 2,438 people were evacuated, more than 1,100 people died, and many more were left with life-long debilitating injuries.
It is the lack of transparency, lack of procurement regulations, particularly with brands manufacturing overseas that provoked this index. The index reviews 250 of the world's largest fashion brands and retailers ranked according to their level of public disclosure on human rights and environmental policies, practices and impacts. 
Fashion Revolution in contrast to BoF and McKinsey, gathered its information through a "consultative process with a variety of industry experts and stakeholders from academia, the trade union movement, civil society organisations, socially responsible investment, business consulting and journalism"
Their methodology uses a blend of existing international standards and frameworks such as GRI, Open Data Standard, UN Guiding Principles, SDGs, OECD Due Diligence Guidelines and the relevant ILO conventions, as well as other benchmarks and initiatives including ACT, CHRB, Know The Chain, Transparency Pledge and several others.
The role of this index and the weighting of the scores is designed to incentivise detailed, granular public disclosure. The intention is to put the greatest emphasis on results, outcomes, impacts and the most actionable data that can be used by external stakeholders to hold brands to account. 
The report is free and is aimed at global leaders, governments and policymakers alongside raising public awareness so that we, the consumer can make more informed decisions on the brands we buy.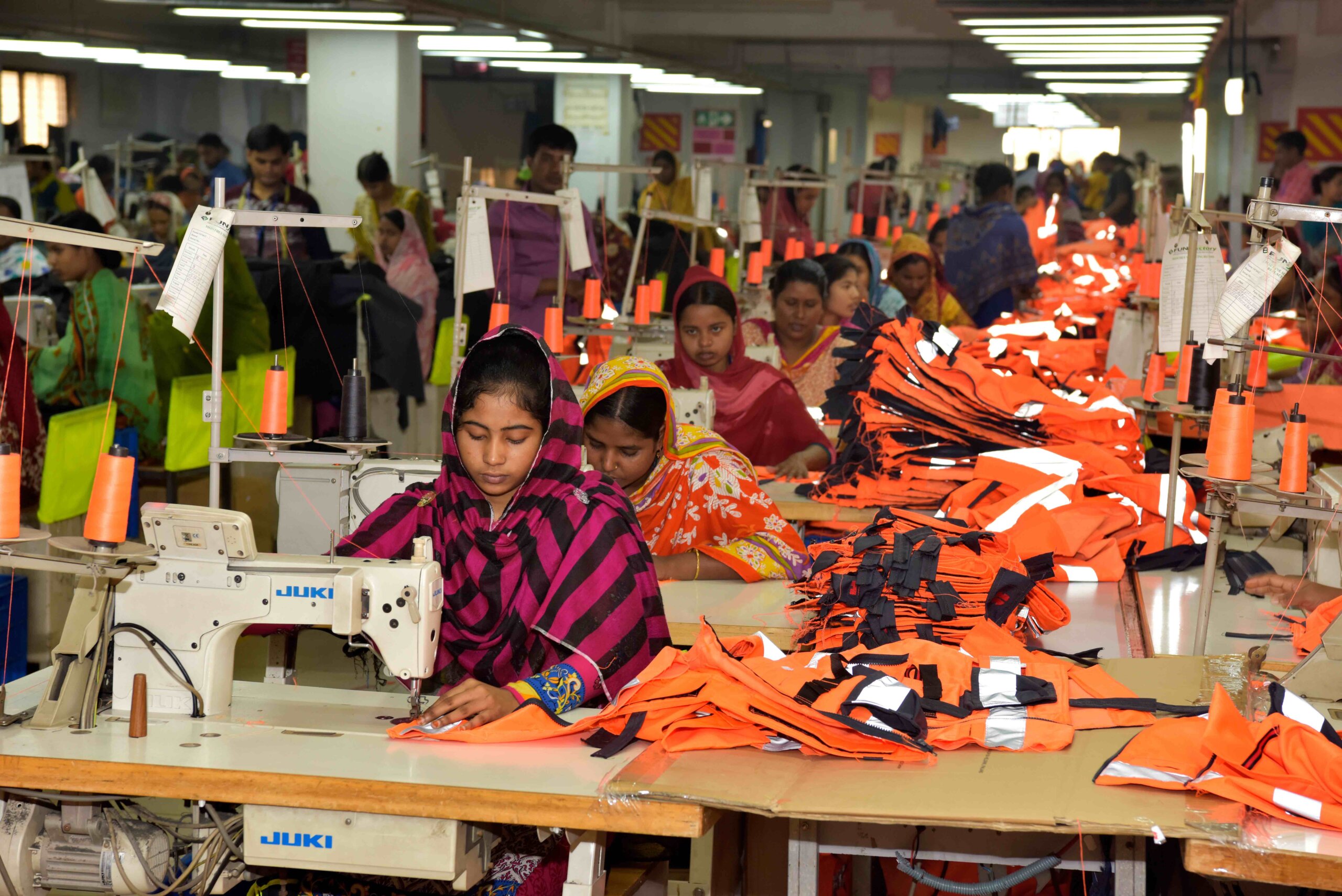 2- The Business Of Fashion Sustainability Index
Launched in 2021 The Business of Fashion Sustainability Index measured the performance assets of in-depth performance assessments of the industry's 15  biggest companies. The number in 2022, doubled and now covers the 30 biggest companies and key insights for the year ahead. 
The 2022 assessment covers six impact categories: Emissions, Transparency, Water & Chemicals, Materials, Workers' Rights and Waste. Results encompass over 9,000 data points, gathered across 200 proprietary metrics applied to the 30 companies. 
The budget to acquire the report is significant and aimed at the executives on the board of larger companies, enabling a like-for-like benchmarking of brands' sustainability efforts. It aims to be the catalyst for action and  "Reveal the sustainability status of the fashion industry's largest players and to better understand the change the industry needs"
3-  SE European Fashion and Luxury Index (June 2023)
The intention to publish this newly released index by the sustainability rating agency, Standard Ethics, was made in September 2022 at the WSM Circular Stage during the White Show, Milan.
A total of 24 companies initially made the shortlist for the analysis. Maisons such as Prada, Burberry, H&M, Salvatore Ferragamo, and Moncler, as well as companies with a smaller capitalisation such as Geox and Brunello Cucinelli or newly listed companies such as Ermenegildo Zegna. The bigger international groups such as Hermès, LVMH, Kering and Inditex were also selected. The index of the final twenty companies was published on the 7th June 23 and will be reviewed annually in March and September.
The Index aims to provide an overview of the level of Sustainability within the sector as well as to monitor the steps taken by the constituent companies. The weights of the constituents are derived from the solicited or unsolicited Corporate Standard Ethics Rating (SER) assigned to each company.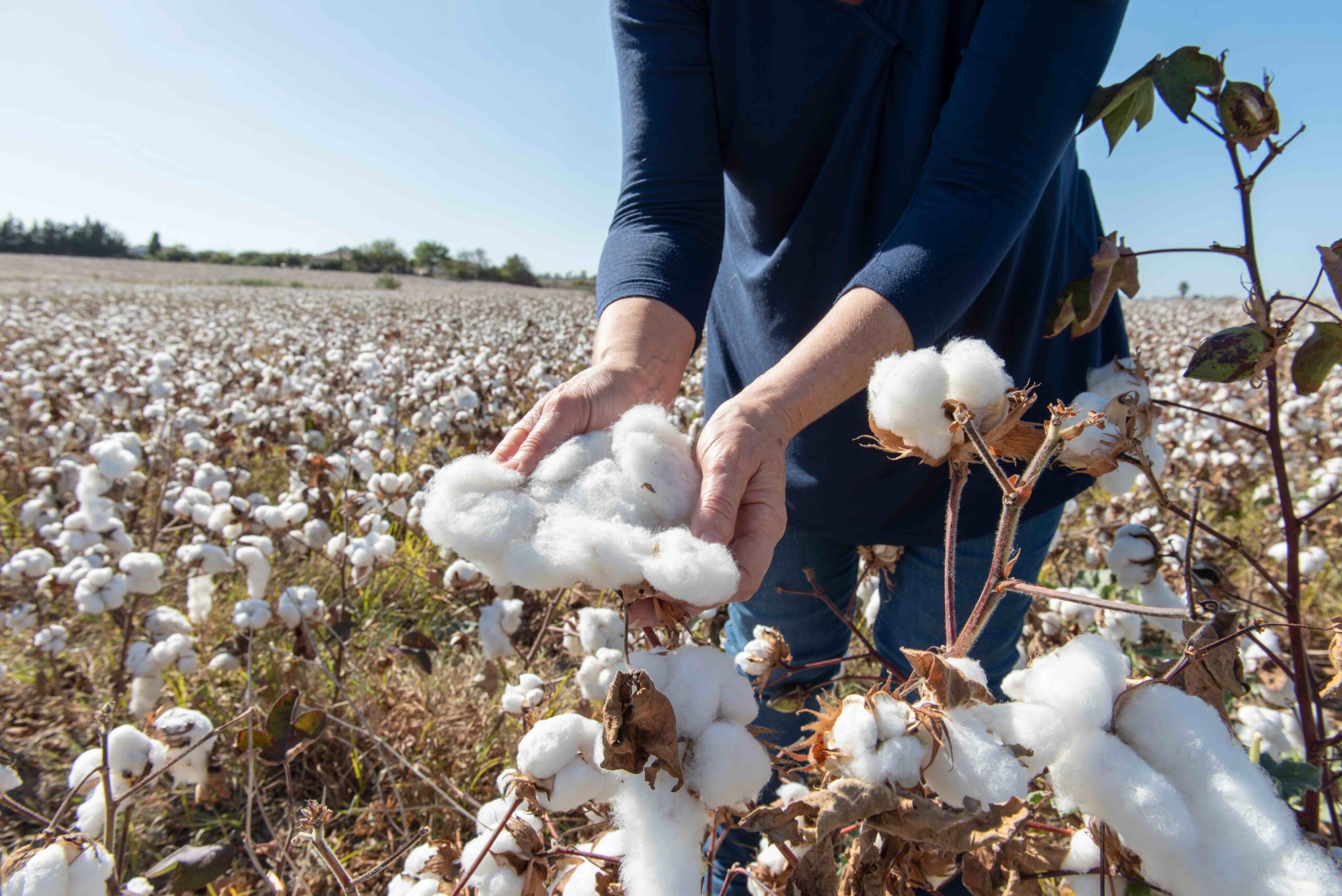 The results of their research were, on the whole, positive, especially on environmental actions, the results show there is much room for improvement within production and manufacturing where there is a long and delocalised supply chain and gender balance.
In conversation with Tracey Waters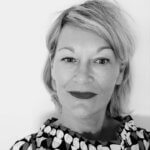 On the launch of this new Index being published, I had the pleasure to interview the Head of Communication at the Agency, Tracey Waters to gain some insight into the Index and its results.
JJ – Indexing fashion brands on their sustainable activity seems to be rising in popularity: what makes this one from Standard Ethics-  different, and why did you focus on luxury fashion?
TW – Operating as an independent sustainability ratings agency, Standard Ethics rates some of the largest listed companies in Europe across a variety of sectors, including those of fashion and luxury. When entering a new national market or sector, the Agency analyses major companies and issues them an unsolicited rating to create an Index that can be freely used as a benchmark both for the companies belonging to that sector and who in the sustainable finance market may be interested in them. Standard Ethics' indices are Open Free Sustainability Indexes, which are self-funded, public and freely available both in their components and in the ratings given to each constituent.  We have already been rating the majority of the fashion and luxury companies shortlisted for this Index and since we have seen the sector's progress towards a more solid notion of Sustainability, we thought it was the right time to look at their overall progress in this area.
The rated companies within the SE European Fashion and Luxury Index (and all our indices in fact) have been analysed in the exact same standard and transparent way, using a proprietary algorithm. The Standard Ethics Rating is an evaluation of the level of compliance of companies on matters such as governance and Sustainability as indicated exclusively by documents and guidelines published by the United Nations, the OECD and the European Union. Our analyses are not KPI-based whereas most other analyses are.
JJ – You mention the ESG framework. Will this remain the framework that the majority of companies use?
TW – As the Agency already highlighted during the official announcement of the SE European Fashion and Luxury Index at White Milano last year, the future will see companies focusing on their governance of Sustainability, human resource management, the design and modernisation of production and supply chains, circular economy (with a view to the use of new materials), and, of course, the environment and the use of renewables. ESG remains a widely used framework. We believe that companies will be more and more interested and mandated to measure themselves against official ESG targets and related international guidance, putting any other reporting requests, which are inconsistent with these policies, on the back burner.
The journey towards gender balance within Boards of Directors appears to be fully completed in only 6 out of the 20 companies (30%) analysed in the Gender Equality Report" Standard Ethics
JJ – Gender balance is highlighted as a key improvement that could still be made – can you summarise the findings regarding gender balance in the fashion business?
TW- We have recently published a much wider report on Gender Equality within 20 of the largest listed companies per country in Europe's top five countries (France, Germany, Italy, Spain, UK) and the fashion industry, much like other industries, can still make improvements in this area to ensure a 50/50 gender balance within Boards of Directors (with the female gender covering more C-Suite roles) and senior management in general.
Impact and Benefits of Fashion Indexing:
Fashion indexing plays a pivotal role in driving transparency and accountability within the industry. By publicly disclosing sustainability performance, brands are motivated to improve and demonstrate their commitment to sustainable practices. These indexes also help consumers make informed choices by providing valuable information about a brand's environmental and social responsibility.
Looking ahead, fashion indexing is likely to continue evolving, with advancements in measurement methodologies and increased collaboration within the industry. Standardisation and consolidation of indexes may occur, providing a more cohesive and reliable benchmark for sustainability. As sustainability becomes a defining factor for consumers, brands that excel in these indexes will gain influence and leadership status.
Conclusion: 
Benchmarking sustainability through fashion indexing is a powerful tool for luxury fashion brands. Helping them to measure their efforts, evaluate their performance against competitors, and demonstrate transparency to consumers. As sustainability continues to shape the industry, staying abreast of emerging indexes and aligning with recognised frameworks will be crucial for brands' credibility and long-term success. By prioritising sustainability, brands can make a positive impact on the environment and society while securing a competitive advantage in the ever-evolving luxury fashion landscape
Yulan Sustainability works with business leaders of product-led companies and manufacturers who are passionate to reduce their environmental impact and become more sustainable. If you are looking for support with your sustainability strategy then contact us today.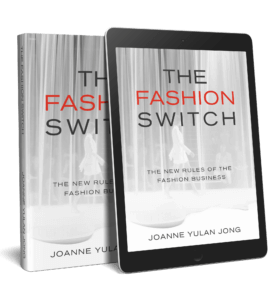 Joanne Yulan Jong is a Creative Strategist, Sustainability consultant Fashion Writer, and Author of the bestselling book THE FASHION SWITCH 'The new rules of the fashion business'. She has been invited to be a regular columnist for WWD magazine.