Berlin is buzzing. There is something energetic in the air. When I visited during fashion week, the riverside was packed with crowds of Berliners enjoying the summer weather. But it's not just youthful millennials hanging out that makes Berlin feel happening. There's something else at play.
Berlin has been cited as the new Silicon Valley. Can this be true?
Perhaps due to the looming prospect of Brexit, many big tech companies are eyeing up Berlin as a new base camp. Often described as 'poor, but sexy', the city boasts cheap building costs and plenty of budding tech moguls, eager to come on board.
Zalando is currently building a huge HQ in the German capital. In December, Zalando announced they would be hiring 1,000 tech engineers over the course of 2017 and once the Berlin build is complete, it will be able to house 5,000 employees.
In addition, Google is opening up a new office which will accommodate 200 staff and is also building a separate 'startup' campus for tech entrepreneurs in the trendy Kreuzberg area.
From a home-grown level, Berlin boasts almost 3,000 tech start-ups and last year raised over 2 billion in venture capital funding.
I had the pleasure of discussing the Berlin tech revolution with friend and fashion expert, Grit Seymour. Grit is a Professor of Fashion Design at the University of Applied Sciences in Berlin and Wolford's former creative director.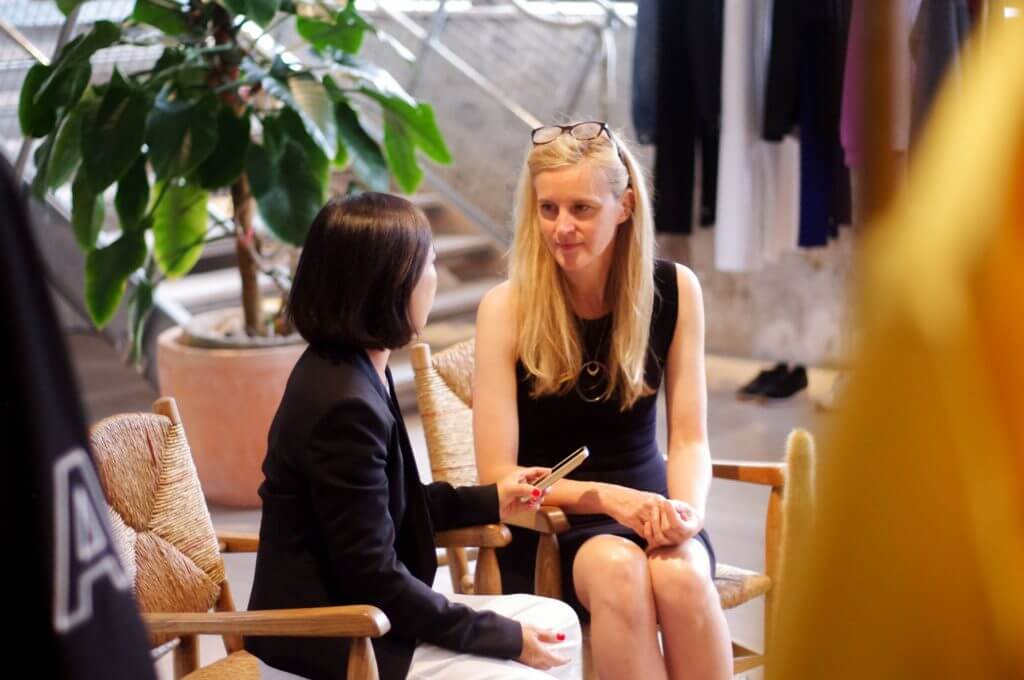 JJ: We're hearing a lot now about Berlin being on the up and making a name for itself as a destination where tech meets fashion. As a resident Berliner, what are your thoughts?
GS: The technological side is developing fast, but not as rapidly as fashion style trends. This is because it takes a lot more to come up with innovation in technology.
There are a few start-ups here in Berlin, the interest is rising, and established companies are finally getting in touch with companies such as Elektro Couture who act as an agent between smart technology, biotechnology and wearable technology.
Elektro Couture has a big office here in Berlin and they are quite in demand right now.
What I've seen change, is that more and more fashion students are interested in virtual reality and designing with VR.
JJ: So how does that work? Do you have to put goggles on to see the work?
GS: Yes and then you drape on a virtual mannequin.
JJ: Do you think, Berlin per se, is a good base for fashion technology at the moment?
GS: Definitely, there is a strong link between technology and fashion. The Germans are always a bit resistant to fashion as a culture, but I think now, with the link to technology and medicine, and wellbeing there is a much broader audience and political acceptance.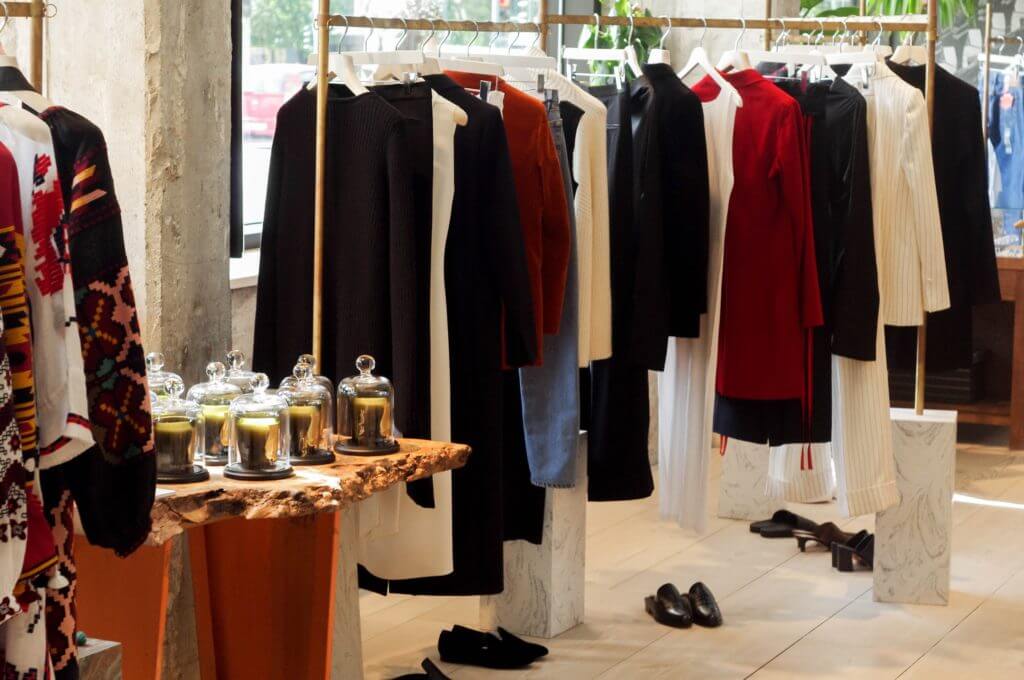 JJ: At the fair yesterday, a lot of tech companies were predicting Berlin to be the next Silicon Valley. Do you agree?
GS: Yes, I believe so. A lot of people from Silicon Valley actually come over here to work. Google has offices here, there are lots of start-ups, and it's relatively cheap for a capital city. The low price point gives companies the freedom to experiment instead of being forced to make revenue immediately.
JJ: It seems that there's also a big network of support here. Can tech start-ups receive grants?
GS: Yes.
JJ: Why is it that they approach business differently here?
GS: Because Berlin is a bit deprived of business, (laughs). They say nobody works in Berlin, it's only artists or politicians.
JJ: It sounds like a great lifestyle.
GS: It's a very different lifestyle. It has advantages and disadvantages. The advantage is that you can live with very little money, but the disadvantage is that because people live with little money, you don't have the clients to buy all these amazing products. This means you have to go worldwide immediately.
I've always thought if we had a stock market in Berlin, it would change the pace of the city a lot, as it is in Frankfurt.
JJ: You never know what's going to happen. Thank you very much, Grit!
So will Berlin become the new Silicon Valley? We'll just have to wait and see. In the meantime, if you're curious to learn more about Berlin's burgeoning fashion scene, read: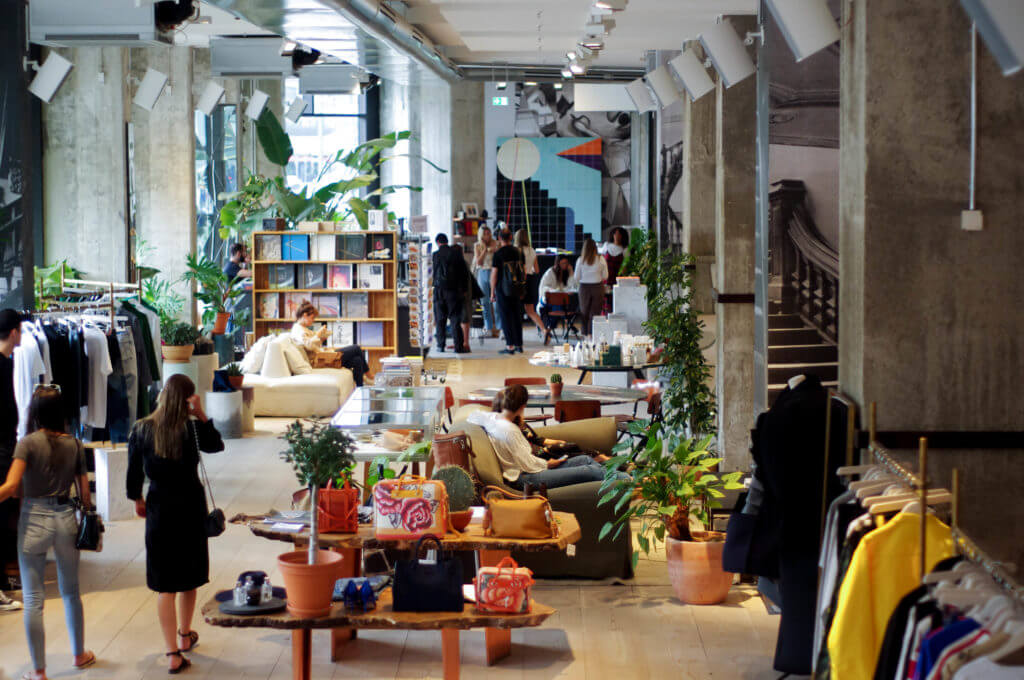 Are you a retailer or brand looking for help to move your business online? We can help you with your digital strategy, help you navigate the chaos and get you credible and visible and grow online.  Contact us today.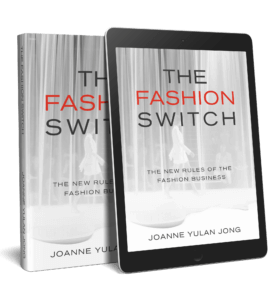 Joanne Yulan Jong a Creative Director, Fashion Writer, and Author of the bestselling book THE FASHION SWITCH 'The new rules if the fashion business'. She has been invited to be a regular columnist for WWD magazine.