As an SME, it is crucial to embrace authenticity when developing a sustainable brand strategy.
At Yulan Sustainability, when we work with clients, we utilise our powerful ALIGN framework, which enables SME businesses to identify the steps necessary to achieve sustainability goals in the context of their brand.
In this blog post, we will delve into the importance of authenticity in sustainability planning and execution, providing examples of companies that have successfully aligned their brand values with sustainability initiatives.
Authenticity
Authenticity, represented by the letter "A" in ALIGN, begins by clarifying your values and understanding what sustainability means to your business. It involves selecting the most relevant UN Sustainable Development Goals (UNSDGs) and establishing a clear mission and purpose. One company that embodies authenticity in its sustainability initiatives is Charlie Bigham's.
Charlie Bigham's personal and business foundations revolve around three pillars: delicious food, thriving people, and environmental stewardship. Even before the rise of aspirational climate goals, Bigham demonstrated purpose through simple yet impactful steps, such as using wooden tray packages for their food. In 2021, they reported a 50% reduction in energy consumption by switching to red clay pots and set additional goals to incorporate 65kW of energy from solar panels into their operations. Furthermore, Bigham's company is a certified B Corp, recognized for its efforts to minimize negative environmental impacts and become a positive force in the industry.
Another remarkable example of authenticity is Tony's Chocolonely. Tony's mission is to provide 100% slavery-free chocolate and shed light on the true price of chocolate production. The company's founder, Teun van de Keuken, even took himself to court for purchasing chocolate made with slave labour, exposing the prevalent issue within the industry. By aligning their mission with six relevant UN SDGs, Tony emphasises the connection between eradicating poverty and combating child labour and modern slavery in the chocolate supply chain. Through their purpose-driven approach, Tony's Chocolonely has become a leader in their industry.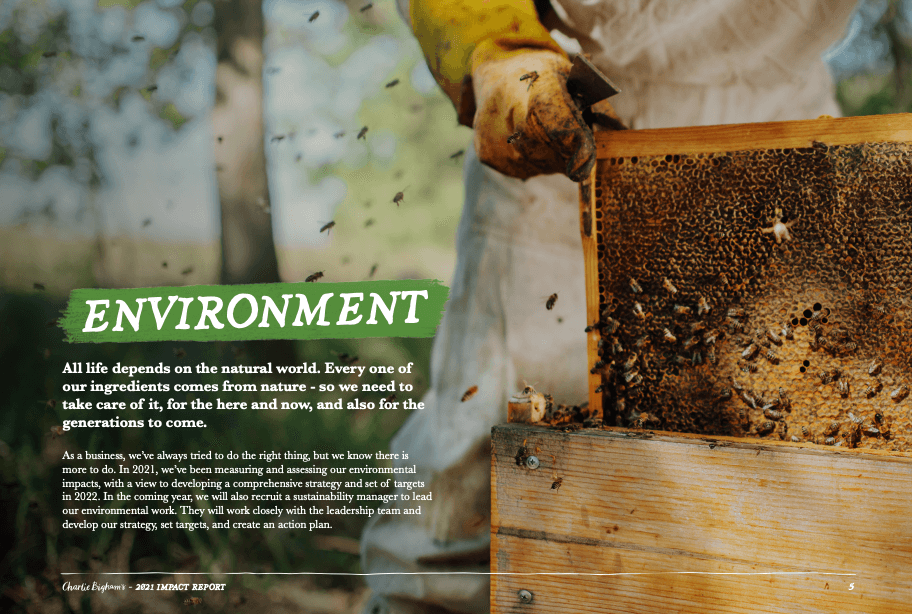 Deeply rooted within your business
Both Charlie Bigham's sustainability goals and Tony's Chocolonely's mission have always been deeply rooted in their businesses, starting from their respective creators. This authenticity gives these companies a genuine and passionate approach to their purpose. It is essential to integrate sustainability initiatives and values into your business from the beginning, as delaying such integration may require significant changes to align with new goals. By starting with authenticity, companies can build a solid foundation that resonates with their audience and stakeholders.
Authenticity and your
Sustainable brand strategy
Authenticity is a key element in developing a sustainable brand strategy. By clarifying your values, understanding your mission, and aligning with relevant SDGs, you can create an authentic brand message that resonates with your audience. Companies like Charlie Bigham's and Tony's Chocolonely exemplify the power of authenticity in driving sustainability initiatives. If you're struggling to unpack your Authentic Brand Message (ABM) and align your brand values with your sustainability strategy, we at Yulan Sustainability are here to help. Contact us today and discover how we can assist you in achieving brand alignment and a more sustainable future.
Here's an excerpt from my book, "The Fashion Switch," that provides insight into how we help unpack a brand's mission and purpose. When we work with business owners, we take a deep dive into their motivations and aspirations. Examining their brands closely to ensure they stay on track. Often, challenges arise due to production limitations, market demands that don't align with their vision or the relentless cycle that leaves little time for clarity.
Five key questions
We begin by asking five key questions to uncover the core of their brand's foundation:
What inspired you to start the company?

What values do you strongly believe in?

What is the purpose of your brand?

What makes you the best person to deliver it?

What links your personal story to your brand?
Clear answers to these questions create the bedrock of an Authentic Brand Message (ABM). Enabling you to communicate your brand's essence with conviction and clarity.
The benefits of an Authentic Brand Message (ABM) are numerous:
Your message becomes razor-sharp and consistent.

It provides clarity and motivation for you and your team.

It establishes strong foundations for your business and leaves a lasting impression.
The outcome of a well-crafted ABM has increased visibility and the ability to cut through the noise. Effectively expressing your brand's message externally. By connecting with your own brand story, you and your team gain the confidence to convey its value to others. A compelling pitch that conveys your value quickly and efficiently captures the attention of the right people.
If you're struggling to unpack your Authentic Brand Message (ABM) and articulate your company's mission statement, contact us today. We can help you align your brand values with your sustainability strategy. Visit our website for free resources, insights, and guides to assist you in your journey.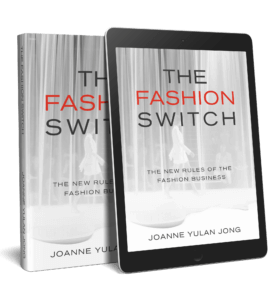 Joanne Yulan Jong is a Creative Strategist, Fashion Writer, and Author of the bestselling book THE FASHION SWITCH 'The new rules of the fashion business'. Founder of Yulan Creative and regular columnist for WWD magazine.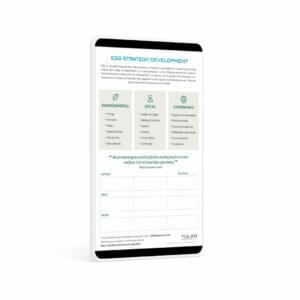 We've put together an ESG Planner, to kick-start your thinking.
DOWNLOAD OUR FREE ESG PLANNER