I recently asked my mother-in-law what Marks & Spencer (M&S) meant to her. She replied that she never shopped there, but she added that they do a lovely coffee in the tearoom. My father-in-law, when I asked if he bought his chinos there, said that he bought them from Joules. My daughter piped up that M&S meant "school uniforms and food". If you would ask me, it's knickers. Well, it's certainly not our M&S anymore.
The revolving door of executives at Marks & Spencer spells uncertainty
Jill McDonald, head of clothing, was recently ousted from the troubled retailer after only 18 months. It marks another failed attempt at reviving the clothing business. It was a strange appointment as she was not from fashion background at all, and given that the apparel offer needed a strong and convincing new direction, it seemed a bad fit from the outset. It's been years since we've watched the slide of the clothing business. Steve Rowe has managed to pick up the turnover with strong growth on the food side, but it's not been enough to stem them crushing reality that customers are simply just not finding the clothes appealing.
They have just made headlines again with the news of the Finance Chief Humphrey Singer stepping down—a fresh blow to the once bell-weather of the high street.
The ALIGN Principles
Marks & Spencer are not alone in this moment of a complete transformation of fashion and retail business. They are trying hard to design and stock winning ranges of clothes, but the consumer armed with their new shiny mobile phones, 24/7 content, and endless images is moving even faster. How can they cope with four generations, all with different behaviors, combined with a large retail exposure?
In order to analyse and benchmark brands, I use my five-step ALIGN principle. It's the backbone of my book, The Fashion Switch, to unlock the opportunities that brands might miss while they are concentrating on the stresses of the day to day business. It's a useful tool to benchmark their strategy and unfold the five reasons why they need to take action or risk disappearing. Here they are.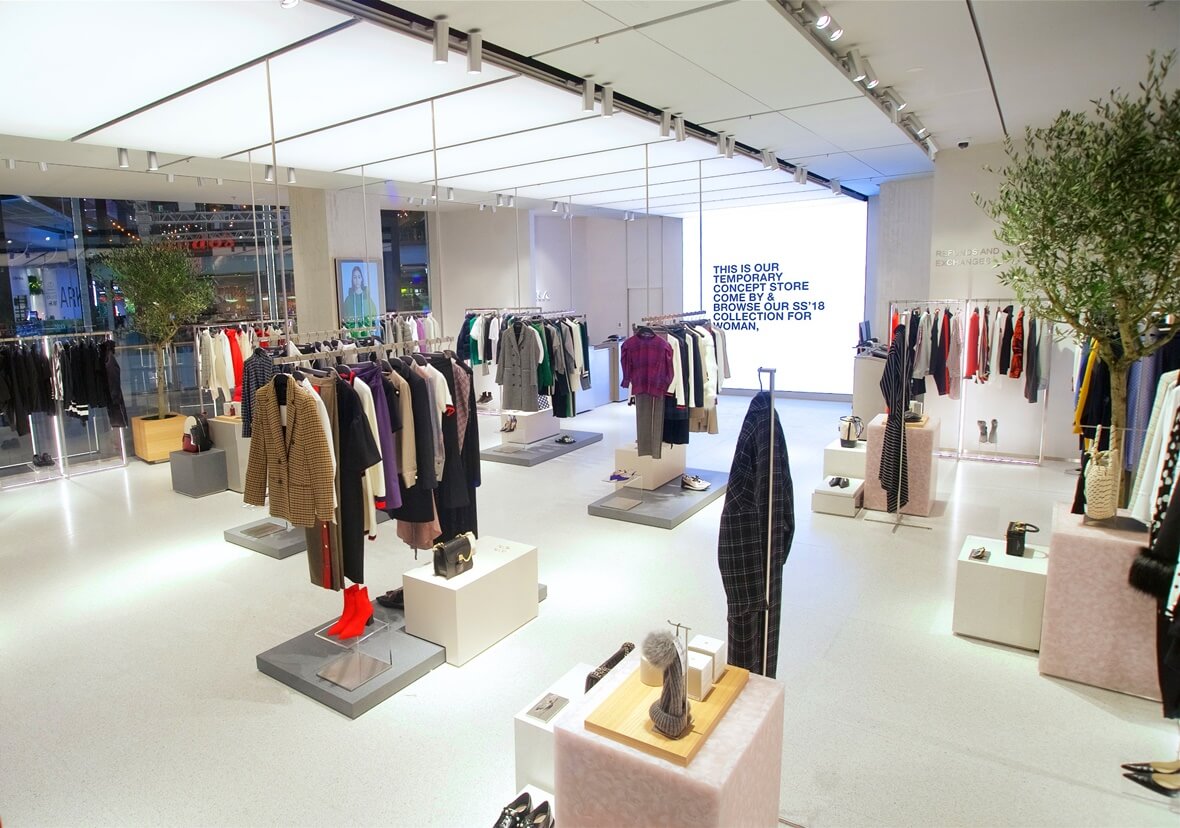 A for AUTHENTICITY
An incredible success story of a partnership, history that dates back to 1884, Michael Marks and Tom Spencer, They took a Penny Bazaar to become the first British retailer to make a pre-tax profit of over £1 billion in 1998 and an empire of 959 stores across the UK. Founded originally in Leeds, they became an iconic retailer of British Quality Goods.
They have an incredible track record and an incredible story. That authenticity shines through in many categories such as food and underwear where they are market leaders. These categories are where they have shifted their focus, investing in innovation to deliver their best to their customers.
Sadly, apparel is missing the mark. Whilst there is still goodwill from their die-hard older customers, their offer is so broad that no clear voice or any discernible connection to relevant new customers. It's telling when even my octogenarian relatives don't shop there, not even a cheap cashmere sweater or a beige chino.
L for (VISUAL) LANGUAGE
This pillar of success stands for creative direction, leadership in an era of change, confidence and clarity. Yet, walking around Marks &Spencer, you get the sensation of being overwhelmed by a sea of polyester black slacks and cardigans.  It's the sign of buying in more bestsellers.
They have tried various solutions, launched and closed ranges, consolidated and widened their offer. The biggest issue is the customer can't see any curation of product. That's something that other high street retailers like Zara do very well.
The issue is that they are just not set up like Zara. It's fresh, agile, and reacts quickly, turning around new stock at breakneck speed. It's achieved designer appeal at very accessible prices.
So for M&S, it's a perfect storm. It's a retailer with a massive space to fill and margin to make but operating with an old mentality to the clothing business. To continue working with that structure, even if they do create some outstanding product, it will just get lost in a sea of polyester, and sales and margin will continue to slide.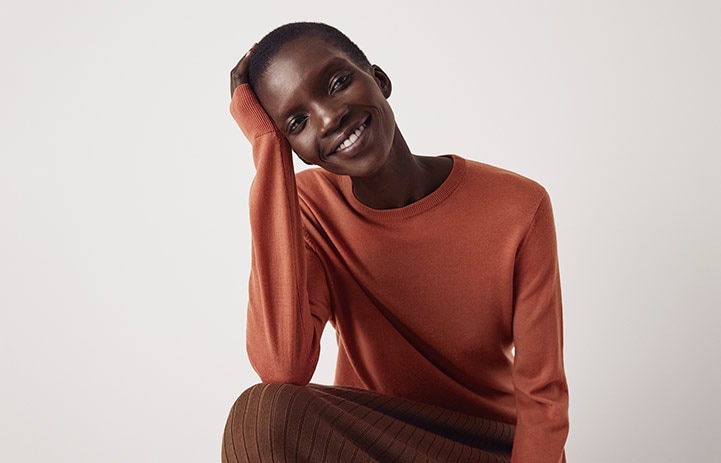 I for INNOVATION
I attended the Drapers Fashion Sustainability Conference and was very happy to hear them say,
"Our goal is to ensure that 100% of the cotton for our clothing continues to be sustainably sourced—a goal we first met in March 2019. By 2025, we aim to have increased the proportion of Fairtrade, organic and recycled sources to 25%."
Marks & Spencer have the right mentality but have been painfully slow. They have been unable to divert more resources into research and development (R&D) and have failed miserably when it comes to innovation in the apparel. If I want to buy staples, such as T-shirts, I head directly to Uniqlo. They have cracked the combination of contemporary fit, great fabrics, great quality and a decent price. The thing that's the added factor is the innovative approach they take to design.
The development of hugely successful fabrics such as "heat-tech" is just part of their many patented fabric developments. If only M&S could harness sustainability and innovation, they'd have customers coming back!
"Some of Uniqlo's key brand success factors include its unwavering commitment to innovation and its company culture."
G for Gain Trust
Are they British Quality Goods anymore? Well, back in the day, huge factories in Leicester were fulfilling orders for M&S clothing. When they began to move much of their production abroad (as it was cheaper), other UK brands moved to pick up the manufacturing slots. The supply base in that area is filled with fast fashion quick turnaround cheap clothes and unethical behavior abounds.
I often say clients that whatever level of market you work in, it's the consistency of the product that is crucial. I urge them to "Deliver what you promise". Yet, as the online competition rose, M&S, instead of investing in a more innovative product, better fabrics and differentiation, took the strategy to simply slash the price of core materials. Instead of raising their game, they reduced the quality, hoping that the customer would not notice. Unfortunately, they have. That trust built over the years, even when it comes to buying clothing basics has disappeared.
N for Numbers
"…successive bosses have struggled to stem the losses of market share at its core clothing business."- Financial Times
If there's one thing that we could rely on M&S for was financial stability. We rely on those businesses with enough critical mass to keep going. Yet, we are seeing, just like John Lewis, that they are losing foothold fast in a rapidly changing and challenging time. Whilst CEO Mr. Rowe and Chairman Archie Norman have taken the bold decision to close over 100 of the company's stores, that has been too little too late.
Reduction of their retail exposure earlier could have afforded them time to divert precious resources into making a better product and rebooting the whole clothing offer ready for a new generation of shoppers. Not only that but to develop relevant, quality products in an exciting retail environment. US retailers, for example, are taking bold steps. They would be clever to take a look at Nordstrom's inventory-less local online collection stores that offer alterations and nail-bars. Target's curated neighborhood convenience stores with the offer carefully selected for the needs of that area.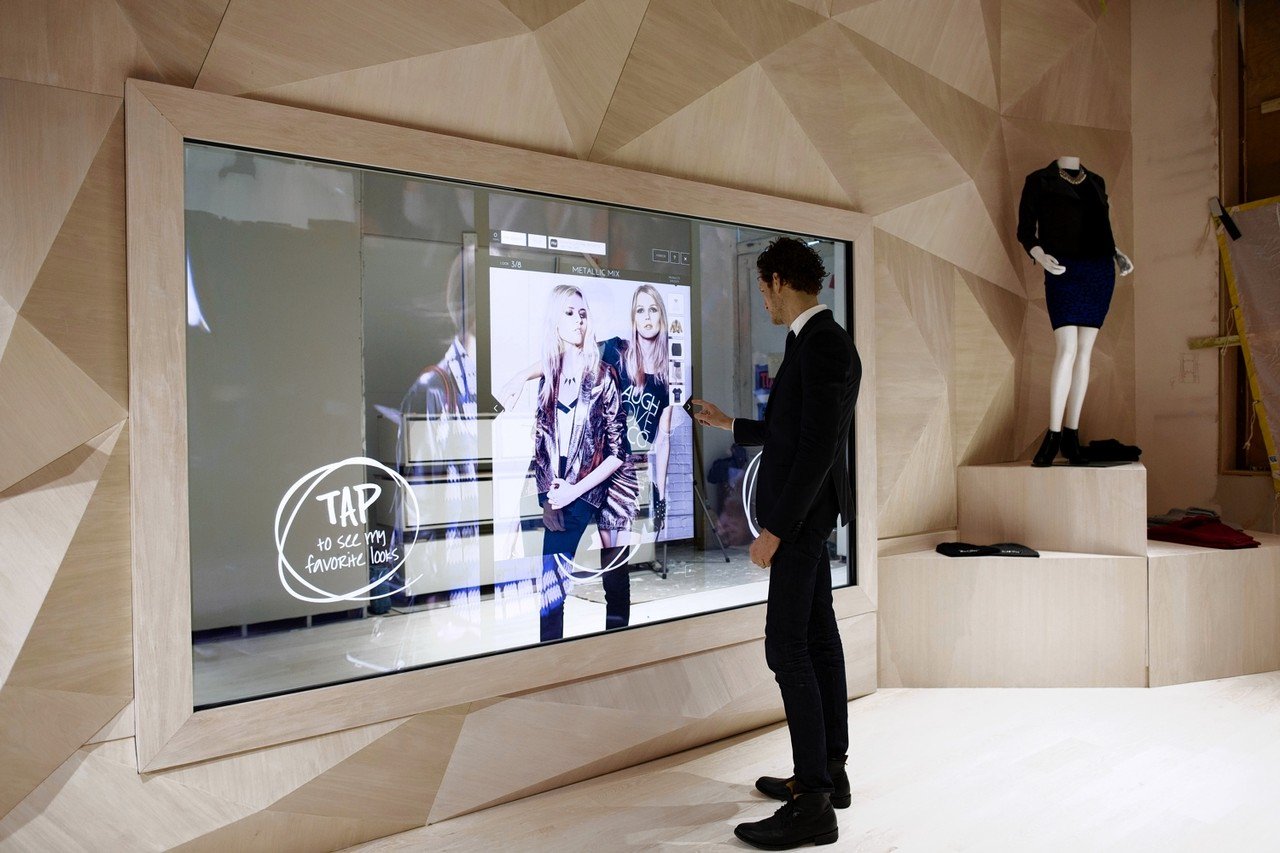 Marks & Spencer and their need for radical thinking
Without radical thinking, it's a downward spiral. No business in this climate is immune to the onward march of Ecommerce and shift in consumer habits. Survival means a whole rethink of the structure of this business with a reputation for  "bureaucracy and excessive self-regard".
Let's hope this is one British icon of the high street that can turn its fortunes around and survive what's proving to be the most challenging of times for retail.
Are you a retailer or brand looking for help to move your business online? We can help you with your digital strategy, help you navigate the chaos and get you credible and visible and grow online.  Contact us today.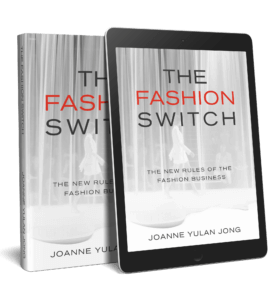 Joanne Yulan Jong a Creative Director, Fashion Writer, and Author of the bestselling book THE FASHION SWITCH 'The new rules if the fashion business'. She has been invited to be a regular columnist for WWD magazine.